A Prayer to Start the Day with Gladness - Your Daily Prayer - May 15
A Prayer to Start the Day with Gladness
By Kristine Brown
"Yet he did not leave himself without witness, for he did good by giving you rains from heaven and fruitful seasons, satisfying your hearts with food and gladness." (Acts 14:17 ESV)
The moment I wake up, thoughts begin competing for my attention. I've noticed that my response depends on where I put my focus. I may react with frustration over my long to-do list awaiting me, or I may worry about things out of my control. I might even feel moody because I didn't sleep well. So I have a choice to make first thing in the morning when starting my day. Will I choose to focus on whichever thought screams the loudest? Or will I choose gladness?
Acts 14 gives an account of Paul and Barnabas as they traveled around preaching about Jesus. While in Lystra, God used Paul to heal a man "crippled from birth." The townspeople immediately began praising Paul and Barnabas and calling them gods. The crowd's focus was on the wrong thing, so they couldn't see the true source of their gladness.
Paul and Barnabas showed great remorse for how the people responded. They pleaded with the witnesses to "turn from these vain things to a living God, who made the heaven and the earth and the sea and all that is in them." (Acts 14:15) Then Paul pointed the people back to Jesus by telling them about his goodness.
"Yet he did not leave himself without witness, for he did good by giving you rains from heaven and fruitful seasons, satisfying your hearts with food and gladness." (Acts 14:17 ESV)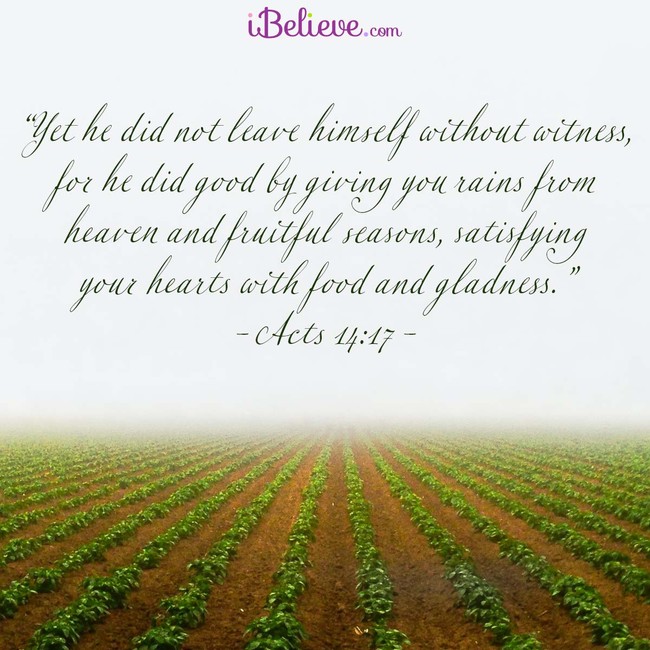 The people who witnessed the miracle healing had every reason to be glad that day. No doubt they wanted to rejoice for this good thing they'd seen happen right before their eyes! But they turned their focus away from the One who will satisfy us, whatever the day brings. Paul's words from our key verse still hold truth for us today. Instead of beginning the day focused on the wrong things, let's think about this:
Jesus satisfies our hearts with gladness.
Starting the day with gladness will change the atmosphere in our homes, workplaces, or wherever we are. It sets the right tone for the day ahead. Let's thank Jesus right now and start this day being glad because of Him.
Let's Pray:
Dear Heavenly Father,
You are my source of gladness. When I'm tempted to start my day with worry, frustration, or disappointment, I will turn my focus toward you. I have reason to rejoice today because of Jesus.
It's so easy to get distracted by the cares of this world and forget that you created the earth and everything in it. James 1:17 tells me, "Every good and perfect gift is from above…" Thank you for the beauty of your creation, the comfort of your presence, and the wonderful gift of eternal life through your son. Whatever this day brings, I will respond with gladness because you are the only One who satisfies my heart. In Jesus' name I pray, Amen.
Design credit: ©SalemdDesign/Bethany Pyle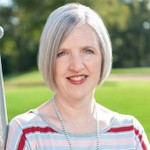 For more spiritual growth resources, check out the 5-day email study Walking with Rahab by today's devotion writer, Kristine Brown. You'll find weekly encouragement to help you "become more than yourself through God's Word" at her website, kristinebrown.net. Kristine is the author of the book, Cinched: Living with Unwavering Trust in an Unfailing God, and the companion workbook.
Teach Us to Pray is a FREE prayer podcast hosted by iBelieve writer Christina Patterson. Each week, she gives you practical, real-life tips on how to grow your faith and relationship with God through the power of prayer. To listen to her episode on What to Pray in the Morning for a Worry-Free Day, click below!


Now that you've prayed, are you in need of someone to pray for YOU? Click the button below!
Visit iBelieve.com for more inspiring prayer content.