A Prayer to Strengthen Your Prayer Life - Your Daily Prayer - October 1
A Prayer to Strengthen Your Prayer Life
By Julie Gillies
"He hears us whenever we ask for anything that pleases Him" (1 John 5:14).
Whether you're facing an impossible situation, stepping out into a new area, or trusting God for a miracle, prayer is arguably our most potent weapon as believers. 
Prayer is not only a privilege and a blessing, but through prayer our hearts are strengthened and encouraged. Through prayer the atmosphere of our homes and our hearts change. Through prayer God brings our hearts into alignment with His. And through prayer God works in surprising and incredible ways.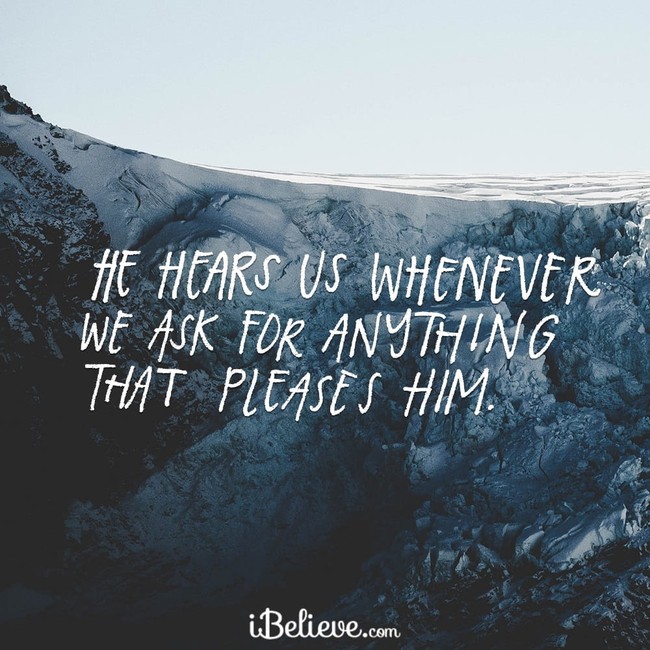 One of the best investments we can make is taking time to strengthen the foundation of our prayer lives.
1.    Know who you are. 
When we surrender our hearts and lives to the Lord, everything changes. We change. We are now children of the Most High God (Psalm 82:6). We are bought with a price (1 Corinthians 6:20), and we are joint heirs with Christ (Romans 8:17). 
This places us in a position of unspeakable privilege. A position of authority (Mark 3:15). When we know who we are and Whose we are, we can pray from that vantage point, knowing we have the legal right to challenge the enemy's authority, and the relational right to ask in faith.
2.    Know God is always listening. 
There's nothing worse than spilling your heart to someone who is not giving you their undivided attention. But we not only have God's heart, we have His ear. Jesus, speaking to His Father, said, "Yes, I know You always hear and listen to Me" (John 11:42). Because we are in Christ, we are assured that He always hear us, as well.
3.    Pray God's Word. 
The most powerful prayers we can pray include Scripture. If God's Word is living and active (Hebrews 4:12), and it accomplishes the purposes for which God sends it (Isaiah 55:11), then praying Scripture is the wisest and most potent weapon in our prayer arsenal. 
One of the ways to do this is by personalizing Scripture. For instance: 
"I will be constantly aware of Your unfailing love and live according to your truth." (Psalm 26:3)
"Spread Your protection over ________." (Psalm 5:11b)
"Show ______ Your unfailing love in wonderful ways." (Psalm 17:7a)
We can pray real prayers. Raw prayers. Angry prayers and desperate prayers. We can pray from the depths of our being knowing we are known, valued, and loved to the highest degree.
Please pray with me: 
Lord, I bow my heart before You and give You honor and praise. Oh God, strengthen my prayer life. Help me to pray more. Nudge me to pray when I'm doing mindless tasks. Help me to truly know who I am in Christ, to understand that You always hear me, to know Your Word so I can pray it, to write down my own prayer needs and the needs of others, and to know that You really do know me. In the strong name of Jesus, Amen.
Editor's Note: Content taken from "5 Steps to Strengthen Your Prayers" by Julie Gillies. You can read that piece in fullhere. All rights reserved. 
Now that you've prayed, are you in need of someone to pray for YOU? Click the button below!
Visit iBelieve.com for more inspiring prayer content.