A Prayer to Wait on God without Losing Faith - Your Daily Prayer - June 6
A Prayer to Wait on God without Losing Faith
By Lori Freeland
"Take delight in the Lord, and he will give you the desires of your heart." (Psalm 37:4).
Have you ever prayed and prayed and prayed for God to move, to change a situation, to please help… and nothing happens? I have.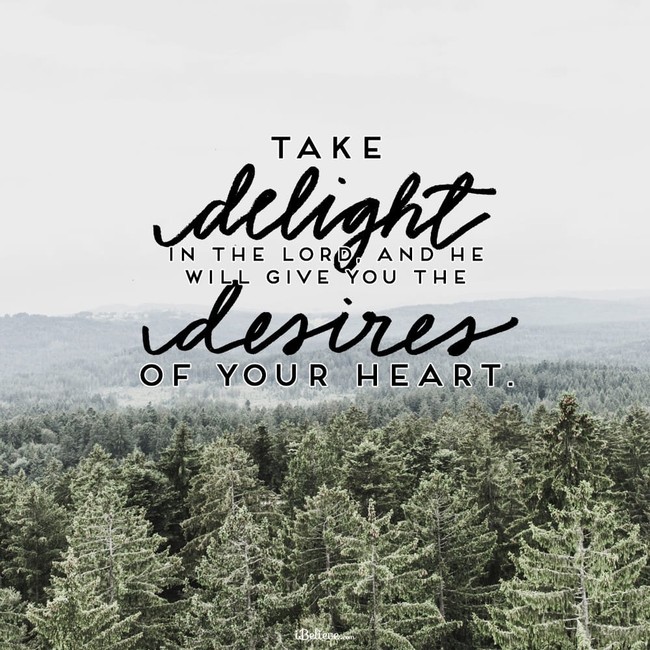 Sometimes it's hard to understand God's perspective. He sees our lives differently than we do. In general, we're a fast-food, soft-on-suffering, high-on-anxiety society. We want what we want now and we want to avoid discomfort. We take on worries we don't need.
Our relationship with Him is intensely personal. He's our Father, and parenting is intensely personal. For those of you who have a child, this makes complete sense. We see beyond what our kids think they need in the moment. We have a bigger view of their lives. We think ahead and plan accordingly. So does God. Often when our faith is shaken, it's because we're looking at a 12-inch section of a 180-inch screen.
He knows what we need. Knows how He wants to grow our character. And like any parent of multiple children, what He allows for you might not be the same as what He allows for me. What He gives us won't look the same. Neither will the timing of our answers when we pray. Or the way our faith is stretched and blessed.
So how do we deal? Here's what helps me.
When I'm frustrated that I'm not hearing from God, I ask myself if my petition is a want or a need.
When I'm in panic mode, I step back and focus on whether what's happening is really a crisis or just a major inconvenience.
When my petitions don't get results, I ask God if I'm rushing after what He doesn't want me to have or if I'm longing for what He wants to give.
When I'm drained and exhausted and tired of waiting, I remember the timing isn't a choice. Whether I try to hurry God's process along or not, the speed of His answer remains the same.
When the answer comes and it's not what I want, I question if I've closed my eyes to what God's really trying to do and ask Him to open my heart.
Please pray with me:
Lord, You are mighty and worthy and full of perfect love. Everything I'm not. When You said in your word to, "Take delight in the Lord, and he will give you the desires of your heart" (Psalm 37:4 NIV), that passage doesn't mean You'd give me everything I asked for when I asked for it. It means that if I take delight in You, You'll fill my heart with the desires You want me to have. Next time I come to you in prayer, build my faith. Open my eyes to the way You see things whether my prayer is answered the way I want or not. Change the way I think. Make me more like You. And thank you for taking care of me in the very best way, even if sometimes I don't understand your decisions. In Jesus' Name, Amen.
Editor's Note: Content adapted from the article "10 Simple Prayers to Encourage the Heart of the Working Mom" by Theresa Ceniccola. You can read that piece in full here. All rights reserved.
LISTEN to More Christmas Prayers on LifeAudio
Teach Us to Pray is a FREE prayer podcast hosted by iBelieve writer Christina Patterson. Each week, she gives you practical, real-life tips on how to grow your faith and relationship with God through the power of prayer. To listen to her episode on What to Pray in the Morning for a Worry-Free Day, click below!

Now that you've prayed, are you in need of someone to pray for YOU? Click the button below!
Visit iBelieve.com for more inspiring prayer content.