A Prayer When Battling Rejection - Your Daily Prayer - July 3
A Prayer When Battling Rejection
By Emily Rose Massey
"…for He Himself has said, "I will never desert you, nor will I ever forsake you," so that we confidently say,

"The Lord is my helper, I will not be afraid.
What will man do to me?'" (Hebrews 13:5b-6, NASB).
I woke up one morning recently crying after having a very vivid, heart-piercing dream. It was almost as if my current heart-struggle was being played out right before me; I could honestly see this dream happening in reality. The words that were spoken (in the dream) to me and my husband cut to the core, and they hurt so badly that my first reaction was tears so strong that they stained my cheeks when I awoke.
Being a story-teller allows for intense dream-tales in my mind while I'm supposed to be resting, sleeping. It's something I have always dealt with since I was a child- I wake up trying to shake the mental visions, telling myself over and over again that it's not real. Eventually, the emotions fade, and I can go on with the rest of my day.
In this recent instance, I had trouble getting passed the pain and just began talking to God about it. It was very obvious and simple- I was still dealing with rejection and it still hurt, but I was reminded that there is a friend that sticks closer than a brother (Proverbs 18:24).
Although Proverbs 18:24 doesn't necessarily say that friend is Jesus, I know that He will always be there for me even when everyone else fails me. Scripture tells us that God never leaves us or forsakes us in Deuteronomy 31:6. This truth from the Old Testament about our never-changing God is also stated again as a reminder in Hebrews 13, along with this powerful truth that people will fail us, and people may reject us, but we should not fear, for God is on our side. He is our helper.
"…for He Himself has said, "I will never desert you, nor will I ever forsake you," 6 so that we confidently say,

"The Lord is my helper, I will not be afraid.
What will man do to me?'" (Hebrews 13:5b-6, NASB).
When we face rejection from others, we must remember that Jesus understands more than anyone what rejection feels like, as He is very familiar with it Himself. Many people rejected Jesus (and continue to do so) while He was here on earth, even one of His very own disciples (Judas) rejected Him and betrayed Him. And just a couple hours later, another one of His closest disciples (Peter) rejected knowing Him. Three times to be exact. Aren't you so thankful for Jesus' forgiveness when we turn our backs on Him! He gives us so many opportunities to repent and make things right in our relationship with Him! His mercies towards us are new every single morning…oh, what love! The Lord understands our pain regarding rejection and His arms are open wide, so let us be quick to draw near to Him. Lo, He is always with you…even to the end of the age!
Let's pray:
Abba Father,
I'm hurting. I don't want to hold onto this pain of rejection. I want to heal from the wounds of those who have hurt me. I choose to forgive. I want You to bless those who hurt me, even if they don't want me in their life anymore. Your Son was rejected, even by You, for a moment when He took the punishment of sin, out of love for me. Thank You, Jesus, for being the friend I need who sticks by me no matter what. I love You, Lord. Thank You for always loving me and never leaving me. In Jesus' name, amen.
Photo credit: Raychan/Unsplash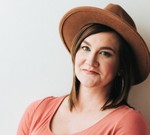 Emily Massey began writing short stories and poetry as a little girl, entered the blogging world in her early 20s, and published her first book in 2015. She enjoys being a stay-at-home momma while still being able to pursue her passion as a writer. Believing she has been forgiven much, she loves much, and desires to point others to Christ and His redemptive and transforming power, especially by sharing truth found in God's written Word. If you would like to connect with Emily, you can visit www.emilyrosemassey.com
Teach Us to Pray is a FREE prayer podcast hosted by iBelieve writer Christina Patterson. Each week, she gives you practical, real-life tips on how to grow your faith and relationship with God through the power of prayer. To listen to her episode on What to Pray in the Morning for a Worry-Free Day, click below!


Now that you've prayed, are you in need of someone to pray for YOU? Click the button below!
Visit iBelieve.com for more inspiring prayer content.