A Prayer for God's Plans in Our Children's Lives - Your Daily Prayer - June 8
A Prayer for God's Plans in Our Children's Lives
By Meg Bucher
"In his heart a man plans his course, but the LORD determines his steps." Proverbs 16:9 NIV
Though parenting is a great blessing we undoubtedly treasure, it often causes us to worry and pray the most. Kids are only containable and controllable to a certain extent. When I am overwhelmed, scouring through Scriptures to pray on their behalf and desperate for God to shield them… He is faithful to remind me that control over their lives is not ultimately mine.
Abba, Yahweh, loves them infinitely more than I ever could. I often need to take my own advice and pray and be patient while God works out the details of their days in His sovereignty. He's never given me a reason to doubt Him, and I needn't worry He'll fail to be faithful.
We, as Solomon wisely wrote in Proverbs, have a tendency to plot and plan the course of our lives, and those of our children. Then, we ask for God's blessing. But God's will for our lives is to obediently follow His lead to the best of our ability.
But the LORD, significantly and purposefully written in all caps to remind us who the LORD is, determines our steps. He alone knows what's up next in our lives. When we are good stewards of the time, talents, and treasures He blesses us with on earth, we have nothing to worry about… nothing to fear… for His plans for us, and our children, are more than we can ask for or imagine.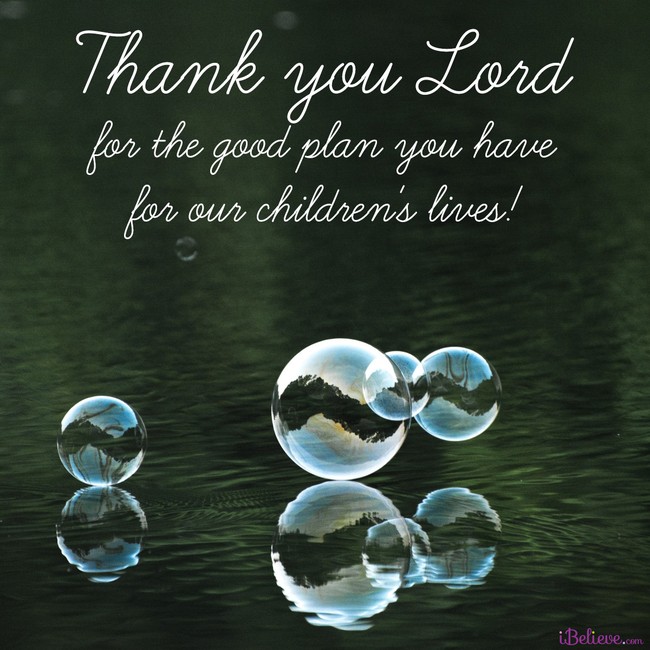 Faithfully following Jesus is the greatest example we can set for our children. His love never falters or fades. Jesus meets us right where we are and walks with us. By the power of the Holy Spirit dwelling in every believer of Christ, we will walk out the steps the LORD determines, for His glory and honor.
Let's pray:
Father,
Thank You for the reminder of Your sovereignty and our place as Your children. You chose us, created us, and purposed us …and our children! When we are tempted to worry and request Your blessing over our plans instead of aiming to hear Your will for our lives, grab our attention. Convict our hearts and remind us who You are, and who we are in Christ. Sons and daughters of the One True God.
Yahweh, let the repetition of saying Your name calm us in the midst of worrisome circumstances and challenging moments as parents. Let the weight of perfection fall off of our shoulders, and the weightless and limitless freedom of grace rush through our lives. Let our daily lives honor You, God.
Bless our role as parents, and give us the wisdom we need in order to release the grip of control that so deceitfully sneaks into the cracks of our lives when we fear the decisions our children are making. Help us release them into Your hands. Protect them from those who wish to harm them. Shield and soften their hearts, Father.
Over everything we plan and worry about, we pray Your will for our lives. You are good. We trust You, LORD.
In Jesus' Name,
Amen.
Photo credit: ©SalemDesign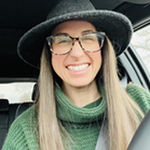 Meg writes about everyday life within the love of Christ. Join her on the journey as she launches her new site Joy Overflowing, or join her longstanding community at Sunny&80. She is also the author of "Friends with Everyone, Friendship within the Love of Christ," "Surface, Unlocking the Gift of Sensitivity," and "Glory Up, The Everyday Pursuit of Praise," and "Home, Finding Our Identity in Christ." She earned a Marketing/PR degree from Ashland University, but stepped out of the business world to stay home and raise her two daughters …which led her to pursue her writing passion. A contributing writer for Salem Media since 2016, Meg is now thrilled to be a part of the editorial team. Always active in her community and the local church, Meg also leads Bible study and serves as a leader for teen girls.

Teach Us to Pray is a FREE prayer podcast hosted by iBelieve writer Christina Patterson. Each week, she gives you practical, real-life tips on how to grow your faith and relationship with God through the power of prayer. To listen to her episode on What to Pray in the Morning for a Worry-Free Day, click below!


Now that you've prayed, are you in need of someone to pray for YOU? Click the button below!
Visit iBelieve.com for more inspiring prayer content.