Fear Not: 10 Powerful Verses to Help You Fight Fear and Find Hope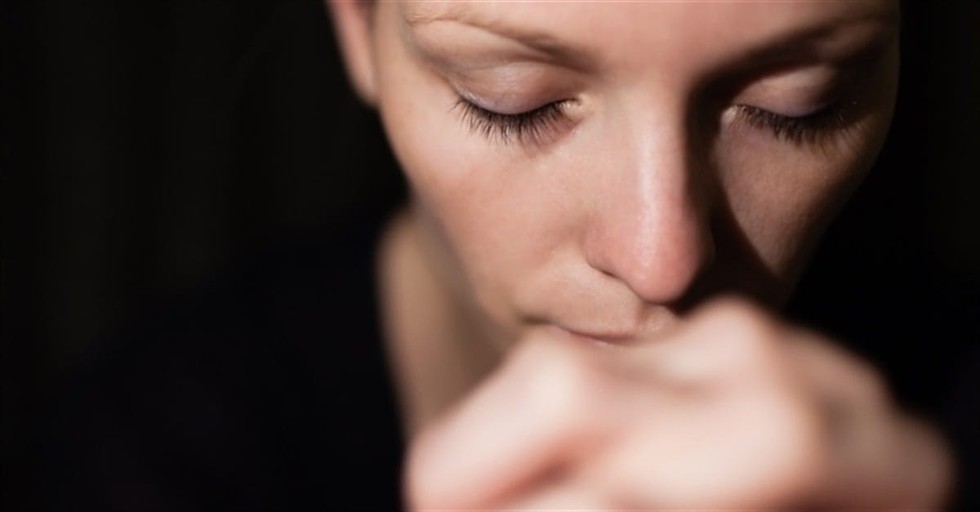 Many of the most popular and frequently quoted Bible verses we hear or read are from the powerful book of Isaiah. 66 chapters are filled with such reminders of who God is and how He's still with us today. We can find strength from the truth that His word never changes. We can find faith over the stronghold of fear that tries to hold us back in a cycle of worry. We can find an anchor in Jesus our Savior to hold us secure in changing times. We can walk through life and fear not!
And what Isaiah penned so many years ago through God's leading, is hope, real hope, that flows through its pages, offering us assurance in a world that often seems dark and uncertain.
The book of Isaiah has several main themes that run through the chapters:
It reflects on God's holiness and calls his people to repentance.
It prophecies of the coming Messiah, who He is, and what He's called to do. It tells us of the salvation we can find in Christ alone.
It shares the hope we're offered through the gift of God's Son, who promises comfort for the weary, deliverance from sin, restoration in the midst of brokenness, and courage when we face fear.
If you find yourself needing a boost of encouragement and hope today, or help fighting fear and worries that surround, here's a few truths to focus on…
10 Verses from Isaiah to Help Us Fight Fear and Find Hope in Jesus:
1. Fear Not: Isaiah 43:1-3

Slide 1 of 3

"Do not fear, for I have redeemed you; I have summoned you by name; you are mine. When you pass through the waters, I will be with you; and when you pass through the rivers, they will not sweep over you. When you walk through the fire, you will not be burned; the flames will not set you ablaze. For I am the LORD your God, the Holy One of Israel, your Savior…" - Isaiah 43:1-3

God reminds us not to fear. Over and over again, He gives us promises of what He's done, and continues to do, on our behalf. We have no reason to give way to worry when God is the One who fights for us. He's redeemed us. He's called us by name. He's always with us no matter what we face. He brings us through every hard place and through the deep waters.

"Do not fear, for I am with you; Do not anxiously look about you, for I am your God. I will strengthen you, surely I will help you, Surely I will uphold you with My righteous right hand." Isaiah 41:10

This verse is a go-to for many to recite when fears rise and weakness feels insurmountable. When that happens, speaking the Truth of God to ourselves is critical, and this verse in Isaiah reminds us of powerful truth: God is with us, He is for us, He will strengthen us, he will help and uphold us.

"He gives strength to the weary and increases the power of the weak. Even youths grow tired and weary, and young men stumble and fall; but those who hope in the LORD will renew their strength. They will soar on wings like eagles; they will run and not grow weary, they will walk and not be faint." Isaiah 40:30-31

Often weariness and fear go hand in hand. We get down and discouraged, and anxiety can take over. But when we place our hope in God, He promises to renew us and give us the strength we desperately need when we are weary.

4. Do Not Fear: Isaiah 43:18-19

Slide 2 of 3

"Forget the former things; do not dwell on the past. See, I am doing a new thing! Now it springs up; do you not perceive it? I am making a way in the wilderness and streams in the wasteland." Isaiah 43:18-19

God alone has the power to make a way where there seems to be no way. We don't have to stay stuck in the past or fear the future. He reminds us not to dwell on what's behind us, but brings us into new places, and opens up doors that may otherwise be impossible to walk through.

"Though the mountains be shaken and the hills be removed, yet my unfailing love for you will not be shaken nor my covenant of peace be removed, says the Lord, who has compassion on you." Isaiah 54:10

Just over this year we've heard story after story of destruction and tragic events that have caused huge suffering and pain for many. We may begin to wonder where God is in it all. Yet He reminds us that no matter what happens in this world, His love over us will not be shaken, and His covenant of peace will never be removed. That alone should give us huge security when times feel shaky and we struggle through brokenness. Though we may still "feel" fear, it doesn't have to control us. Our faith in God is powerful and He holds us steady and secure.

"The LORD will guide you always; he will satisfy your needs in a sun-scorched land and will strengthen your frame. You will be like a well-watered garden, like a spring whose waters never fail." Isaiah 58:11

This verse is such a helpful verse for the day-to-day needs and decisions all of us must make. Reminding ourselves daily that God will guide us and satisfy our needs can quiet our souls when we feel like the entire world depends on us making the right choice or decision. We are like well-watered gardens, thriving under the care of our Master Gardener.

7. Fear Not: Isaiah 60:1-2

Slide 3 of 3

"Arise, shine, for your light has come, and the glory of the Lord rises upon you. See, darkness covers the earth and thick darkness is over the peoples, but the Lord rises upon you and his glory appears over you." Isaiah 60:1-2

Through every day, His hope still rises strong. His Spirit within us shines brightly in a world that can seem dark much of the time. We may not always see it, we not always know we're making a difference, we may succumb more to worry than peace at times, but God's Presence over us and in us, is powerful in this life. Be assured, His light will never be put out by the darkness. He is always greater.

"For to us a child is born, to us a son is given, and the government will be on his shoulders. And he will be called Wonderful Counselor, Mighty God, Everlasting Father, Prince of Peace."

Throughout the chapters of this great book, Isaiah points us to our Savior, the Messiah, Christ the King, Emmanuel. Through the gift of Jesus and the price He paid on the cross for us, we can find hope, deliverance, healing, and purpose for our lives. He alone is the One who can set us free from the stronghold of fear and sin. He alone holds the power to renew our days and give us peace.

"But he was pierced for our transgressions, he was crushed for our iniquities the punishment that brought us peace was upon him, and by his wounds we are healed." Isaiah 53:5

The gospel isn't only for those who need salvation and then put away and never remembered – we need reminding of the gospel each day. We need reminding of the price that was paid for our freedom and our eternal life. All of Scripture speaks to our need for a Savior to save us from our sins, and this verse in Isaiah is a visceral reminder of the length God went to rescue His beloved children. Thank you Jesus, that by your wounds we are healed!

"The Spirit of the Sovereign LORD is on me, because the LORD has anointed me to proclaim good news to the poor. He has sent me to bind up the brokenhearted, to proclaim freedom for the captives and release from darkness for the prisoners, to proclaim the year of the LORD's favor and the day of vengeance of our God, to comfort all who mourn, and provide for those who grieve in Zion-- to bestow on them a crown of beauty instead of ashes, the oil of joy instead of mourning, and a garment of praise instead of a spirit of despair. They will be called oaks of righteousness, a planting of the LORD for the display of his splendor." Isaiah 61:1-3

Jesus reads this passage of Isaiah in the synagogue on the Sabbath in Luke 4. He was aware of his anointing and knows his Messianic calling, to proclaim the good news of God's grace to us: the poor, the brokenhearted, the captive and prisoner. He came to bring comfort and joy to those who mourn and despair. In Jesus, the power of our greatest fears is vanquished and we find peace and rest.

Read more by Debbie on: Facebook, Instagram, Twitter or at
http://debbiemcdaniel.com/