10 Women in the Bible Who Struggled to Trust God's Plan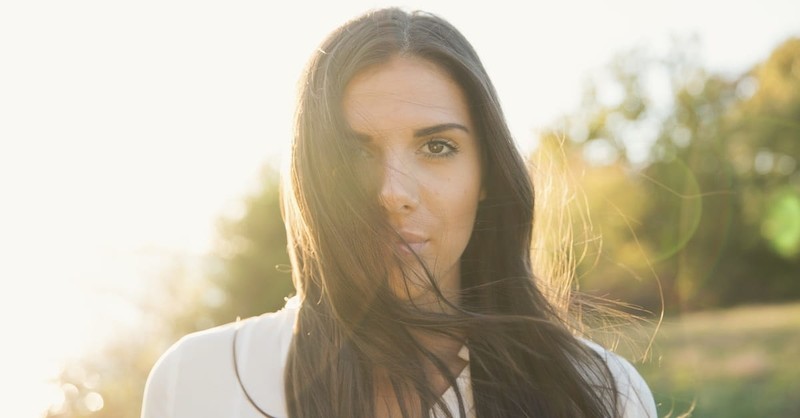 My situation looked bleak from every direction. I wanted to trust God's plan. I really did. So why was I struggling to believe God could help me in the midst of what seemed impossible? Sometimes, God gives us opportunities to come to a deeper level of trust in Him. During those dark times, we have a choice. Will we doubt, or will we trust God to guide us?
If you've ever doubted, take heart. You are not alone. Many women in the Bible also questioned God's plan. Through their stories, we can learn how God works through our trials to draw us closer. When we rely on His sovereignty instead of our strength, we will discover faith like never before. Here are 10 women in the Bible who struggled to trust God's plan.
Photo Courtesy: Lightstock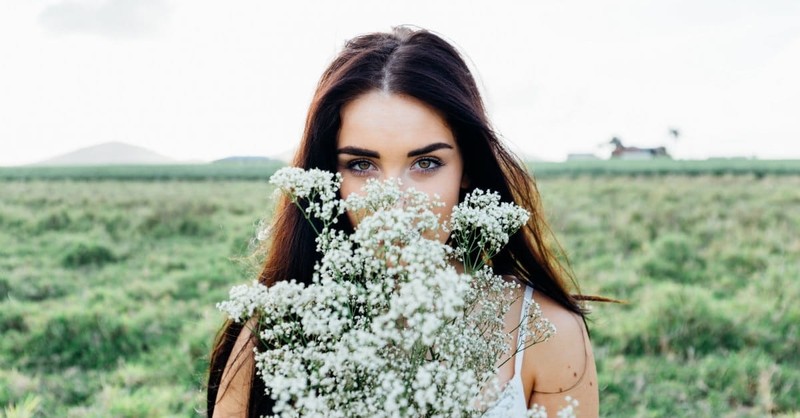 1. Eve
"The woman was convinced. She saw that the tree was beautiful and its fruit looked delicious, and she wanted the wisdom it would give her. So she took some of the fruit and ate it," (Genesis 3:6 NLT).
The planner in me dislikes not knowing. I want everything written down in orderly fashion in my ultra-efficient organizer. I want to be able to cross out one item at a time on my to-do list while smiling with satisfaction. Planning makes me feel in control, and I like being in control.
So when I come face to face with unexpected circumstances, I feel self-sufficiency slip away. That's when fear finds its place in my heart. Eve gave in to the temptation to know more. Just like Eve, I want wisdom to be able to figure things out on my own and answer all those what-if questions. What if it doesn't work out? What if something bad happens? But focusing on the unknown gives fear an edge. God wants us to release our need to know and trust Him with the plan.
Photo Courtesy: Unsplash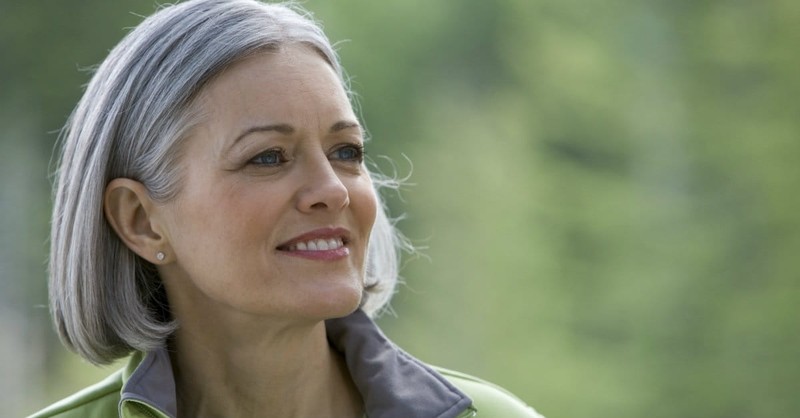 2. Sarah
"Then the Lord said to Abraham, 'Why did Sarah laugh? Why did she say, 'Can an old woman like me have a baby?' Is anything too hard for the Lord? I will return about this time next year, and Sarah will have a son,'" (Genesis 18:13-14).
When something happens that can't be explained, I try to reason it out. Find a way to make sense of it. God may be working a miracle in my life, but my mind can be my worst enemy.
No doubt Sarah was a bright woman. She knew the impossibility of her giving birth. Why should she believe three strangers? Like Sarah, we struggle to trust God's plan because He can do things beyond our human understanding. God's Word says to "lean not on your own understanding," (Proverbs 3:5). As we grasp the Truth of that verse, we can learn to let go of doubt and trust God's miracle-working power.
Photo Courtesy: Thinkstock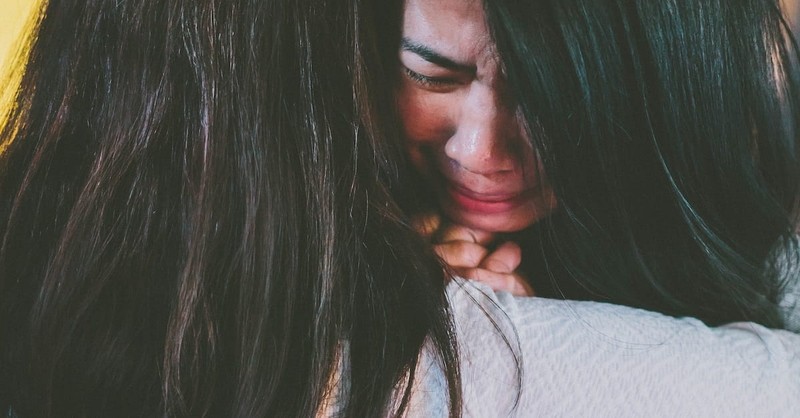 3. Hagar
"When the water was gone, she put the boy in the shade of a bush. Then she went and sat down by herself about a hundred yards away. 'I don't want to watch the boy die,' she said, as she burst into tears," (Genesis 21:15-16).
Have you ever been stuck in a situation where you couldn't see a way out? Where every possible answer seemed to make matters worse? We focus on what we can't see happening, and hopelessness takes over. When our current circumstances look bleak, it's easy to forget God's past promises.
Years before, Hagar had taken a trip into the desert. While there, God made a promise to her. "I will increase your descendants so much that they will be too numerous to count," (Gen. 16:10). Now, she struggled to hold onto hope. It may have been years since her first visit from an angel, but God's promise to Hagar hadn't expired. His Word says, "For no matter how many promises God has made, they are 'Yes' in Christ," (2 Cor. 1:20). When we're at our weakest, His assurance remains strong.
Photo Courtesy: Lightstock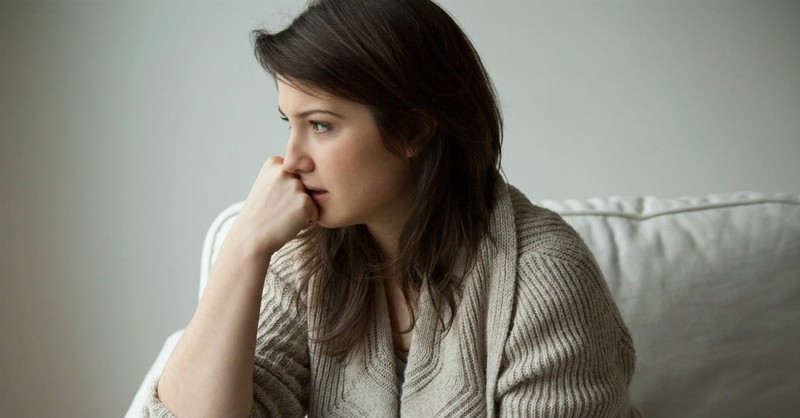 4. Job's Wife
"His wife said to him, 'Are you still trying to maintain your integrity? Curse God and die,'" (Job 2:9).
She watched her husband in agony, his entire body covered with painful boils. His discomfort was so great, he scraped himself with broken pottery. Nothing aches like watching those closest to us suffer. And no one knew better how that felt than Job's wife.
Although it may seem like Job's wife responded to his condition with callousness, many of us can understand her heartbreak. Watching someone we love with a debilitating illness can make us feel helpless, fearful, and sometimes even angry at God. Her comment reveals deep hurt. It exposes those feelings we harbor in our hearts when hope fades. Questions like, "Why would God allow something so terrible to happen?" take over our thoughts. But even through our darkest times, God's will prevails. God said Job had "maintained his integrity." (Job 2:3) That kind of faith can encourage those we love to trade helplessness for hope.
Photo Courtesy: Thinkstock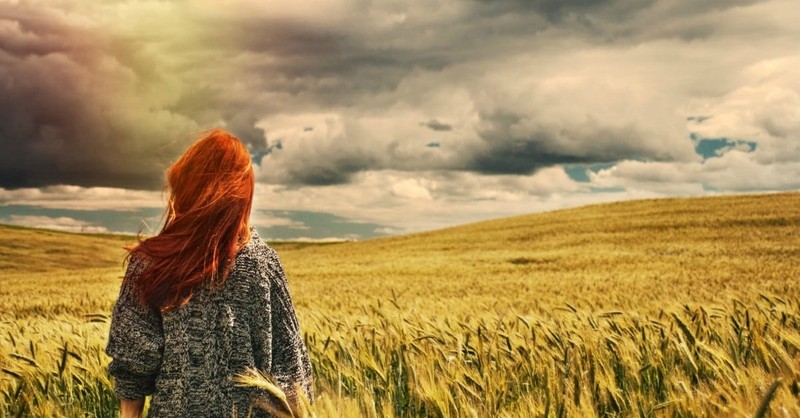 5. Lot's Wife
"But Lot's wife looked back as she was following behind him, and she turned into a pillar of salt," (Genesis 19:26).
Early in our marriage, my husband and I moved several times. Each time we relocated, a pattern emerged. I would overthink, second-guess, and question our decision. I compared the newness of the now to the familiarity of the past, which would once again trigger fear of the future.
In times of change, I struggle to trust God's direction. Perhaps Lot's wife had the same questions as her family embarked on the unknown. Scripture does not reveal why Lot's wife looked back, only that she disobeyed God's command. Many times, we don't know the why, but we keep our eyes forward as we take the next step in faith. If we dwell on the past, we risk missing out on God's blessings ahead.
Photo Courtesy: Thinkstock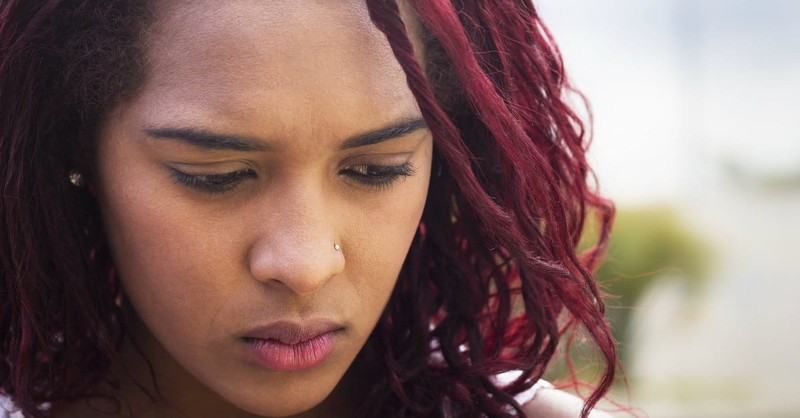 6. Martha
"Martha said to Jesus, 'Lord, if only you had been here, my brother would not have died,'" (John 11:21).
It's hard to see God's plan in the midst of the most difficult times of our lives. Martha had just buried her brother. The mourners were still at her home. When we experience grief like Martha did, we wonder how anything good could possibly come from it. Yet our sovereign God knows our yesterday, today, and tomorrow. Even through unspeakable tragedy, God can ultimately be glorified. "...it happened for the glory of God so that the Son of God will receive glory from this," (John 11:4b).
Jesus received Martha and Mary's message about their brother. His response to those around him revealed assurance. "Lazarus's sickness will not end in death," (John 11:4a). God had a plan. Martha just didn't know it because Jesus was still far away. She hadn't heard it for herself. God's plan often unfolds outside our line of sight. Martha believed Jesus was the Messiah, but did she trust? When we fully release our circumstances to God, we learn to trust Him even more.
Photo Courtesy: Thinkstock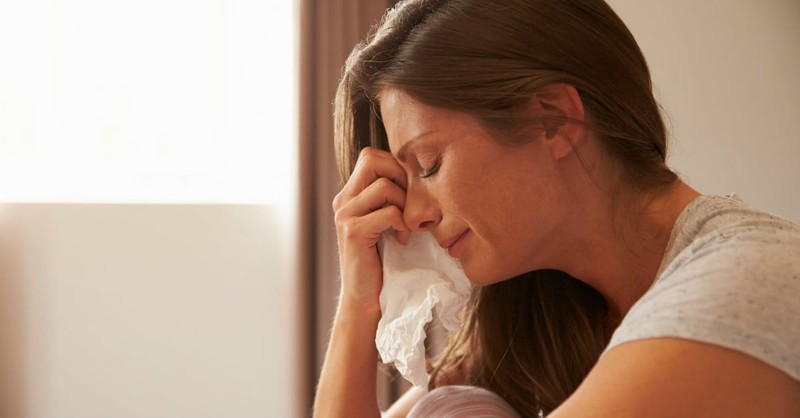 7. Mary
"When Mary arrived and saw Jesus, she fell at his feet and said, 'Lord, if only you had been here, my brother would not have died,'" (John 11:32).
The similarities in the two sisters' reactions shows us an important truth. Mary and Martha's words were typical for two women who just went through heartbreaking loss. Mary trusted Jesus enough to know He could have kept Lazarus from dying, but did she trust that the unanswered prayer was part of Jesus' plan all along?
We don't understand unanswered prayers. We're often left wondering why God didn't answer in the way we wanted. Besides, if we have a God who loves us and longs to give good gifts to His children (Matthew 7:11), then why do some prayers go unanswered? Just like her sister, Mary moved to a deeper trust in her Savior through hardship. God's ways are not our ways. As we let go of needing to know why, we too will learn to rely on His goodness for the outcome.
Photo Courtesy: Thinkstock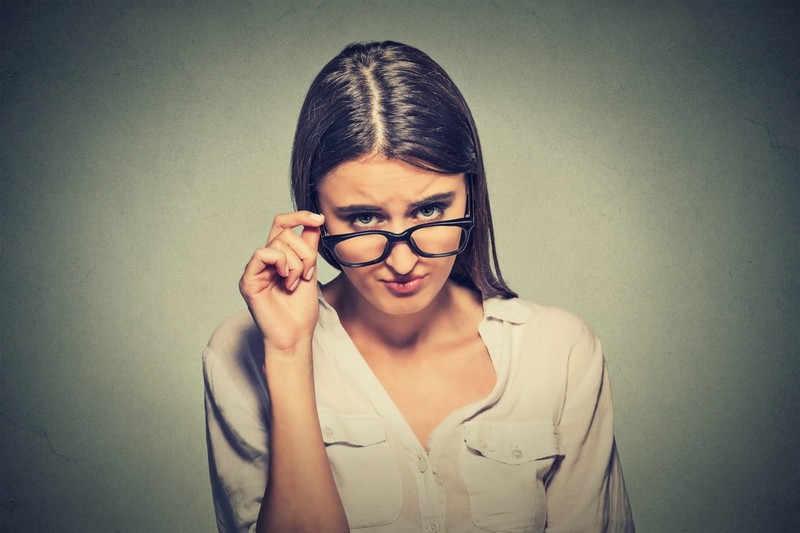 8. Miriam
"So they said, 'Has the Lord indeed spoken only through Moses? Has He not spoken through us also? And the Lord heard it," (Numbers 12:2).
Moses had done something of which his sister Miriam didn't approve. He married an Ethiopian. Miriam's sister-knows-best attitude became clear in her conversation with Aaron. But thinking we know best leads to pride, and pride can lead us away from trusting God's plan.
God gave favor to Moses, the one He chose to lead His people out of Egypt. So even though God also spoke through Miriam and Aaron, God became angered when they spoke against His servant. "Why then were you not afraid to speak against my servant Moses?" (Numbers 12:8). I've been in that place before, tempted to question why someone did this or that. I'm thankful we serve a God who gives me another chance when pride invades my heart. From Miriam's story we can learn the importance of respecting God's plan for everyone.
Photo Courtesy: Thinkstock/Merlas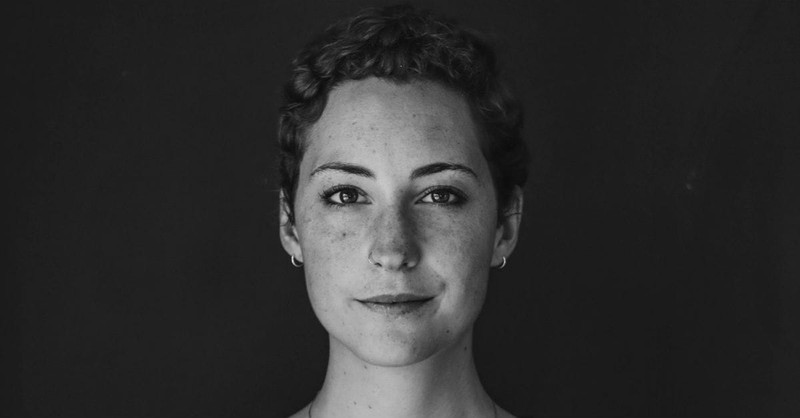 9. Rebekah
"Now, my son, listen to me. Do exactly as I tell you. Go out to the flocks, and bring me two fine young goats. I'll use them to prepare your father's favorite dish. Then take the food to your father so he can eat it and bless you before he dies," (Genesis 27:8-10).
When Rebekah overheard her husband's plan to bless their oldest son Esau, she quickly devised a plan of her own. Rebekah had no intention of letting Jacob get pushed to the back of the line while Esau moved to the front. And instead of asking for God's will to prevail, Rebekah took matters into her own hands.
As moms, we want our children to be noticed, recognized, and chosen. It hurts to see them ignored, and sometimes our mom instincts take over by stepping in and giving a little nudge to the front of the line. In our desire to have others appreciate them the way we do, we forget that God sees them right where they are. His plans for our kids are good and perfect, even when they feel overshadowed by someone else.
Photo Courtesy: Unsplash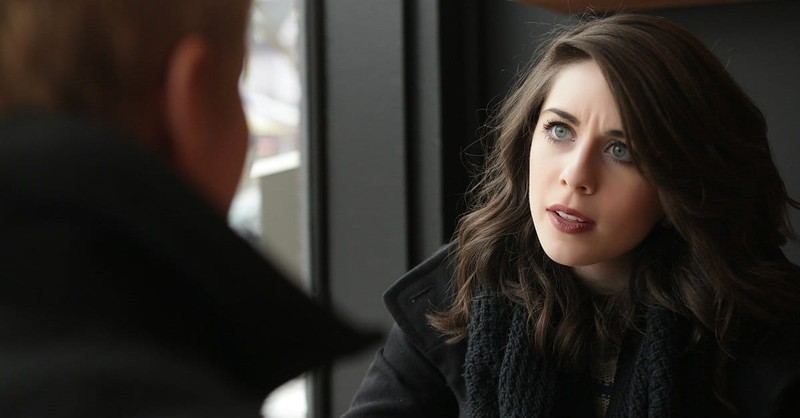 10. Rachel
"When Rachel saw that she wasn't having any children for Jacob, she became jealous of her sister. She pleaded with Jacob, 'Give me children, or I'll die!'" (Genesis 30:1).
Rachel was desperate to have a child, but instead of running to God with her request, she went straight to Jacob, her husband. "Am I in the place of God, who has withheld from you the fruit of the womb?" (Gen. 30:2). When he reminded her it wasn't his ability to give her children but God's, she took control. We love being in control, don't we?
Control and comparison often work together seamlessly to infiltrate our hearts. Once we see someone else with something we want, we find a way to make it happen, even if it's not God's plan for us.  But we can rejoice today in the truth of Isaiah 55:8, "'For my thoughts are not your thoughts, neither are your ways my ways,' declares the Lord." If our situation looks impossible, we can believe this promise. When I trust God with everything, His plans for my life will prevail.
---
Kristine Brown is a communicator at heart, sharing biblical insight with readers and audiences in a relatable way. Her life experiences blend together to create an eclectic backdrop for her lessons that highlight God's powerful Word and redemptive grace. She is the author of the book, Over It. Conquering Comparison to Live Out God's Plan, and founder of the non-profit organization, More Than Yourself, Inc. Read Kristine's weekly devotions and Bible study resources at kristinebrown.net or connect with her on Facebook.
Photo Courtesy: Thinkstock
---