3 Common Misconceptions in the Book of Job
Leland Ryken

Author

2015

18 Nov

COMMENTS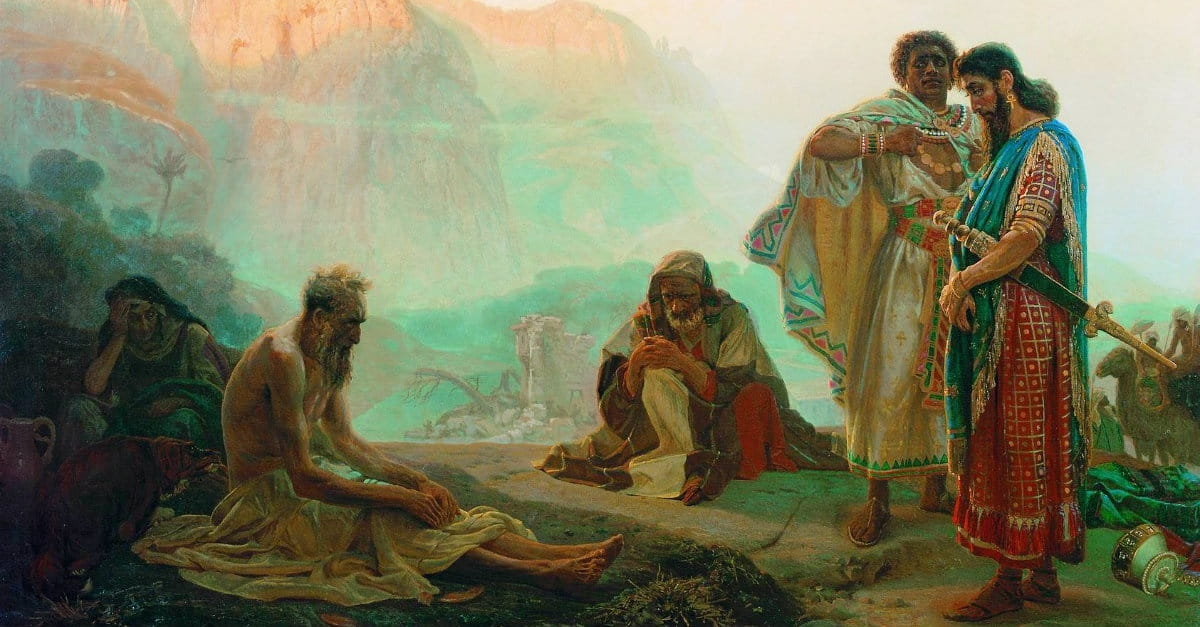 Considered from a purely literary perspective, the book of Job is the supreme literary achievement of the Old Testament. Whereas most other books of the Old Testament combine literary and expository modes (with sections of history or genealogies inserted right into literary narrative, for example), Job is all literary. Here is a book that meets all the classical criteria of literary polish, unity, and shapeliness. To make it even more literary, it is all embodied in poetry except for a prose prologue and epilogue. And with the exception of the narrative prologue and epilogue, the book is the lone example of drama in the Bible, consisting entirely of dialogue and monologues. On the level of subject matter, too, this book zooms into the mainstream of serious literature, with its subject of the problem of human suffering. Within that broad subject, the book tackles the question of why the righteous suffer. To attempt to solve the problem of evil (as it is called) belongs to the branch of philosophy known as "theodicy," which seeks to reconcile the fact of evil and suffering in the world with the goodness and sovereignty of God. No theme in world literature is more important than that of wisdom through suffering.
Job as a Book
The first quality we notice regarding the book of Job is its poetic medium. The only place that most readers have encountered such a lengthy poem is in epics such as Homer's Odyssey and Milton's Paradise Lost. Other poetic books in the Bible do not provide genuine parallels because they are anthologies of individual poems or prophetic visions, not a single sustained poem in the form of drama. The fact that the book is a poetic drama means that we need to settle down for a slow read, not a fast one. As part of this reading method, we need to unpack the meanings of the poetic images and metaphors. We cannot read for the plot, because there is very little progression; we will lose patience with the book if we read for fast-paced action.
If the book requires a poetic reading, it also requires a contemplative reading. The book is an inquiry into a leading problem of philosophy, namely, the nature of evil and suffering in our world; it is like the genre of modern literature known as the "problem play." In such a drama, a philosophic question is posed at the outset, and then the characters discuss the problem, propose answers to it, and interact with their pro- posed ideas and solutions. All this is present in Job. In addition, the book draws upon the ancient literary genre of the debate, in which rival viewpoints are advanced and refuted. The overall debate in Job quickly settles down to a contest between two combatants—Job and his "friends," also known by the equally ironic label of "comforters." The line of argument is not intricate, and we need not agonize over it. The friends claim that God is just and Job guilty of sin, and Job maintains that he is innocent and God unjust.
A third memorable feature of the book is its cyclic structure. Between the encircling introductory and concluding blocks of material, the content falls into three cycles of speeches that together make up a dialogue. Within each cycle, the debate follows a set format:
Eliphaz speaks and Job replies (chaps. 4–7; 15–17; 22–24).
Bildad speaks and Job replies (chaps. 8–10; 18–19; 25–27).

Zophar speaks and Job replies (chaps. 11–14; 20–21; missing in the third cycle).
The bookends around those cycles are the lament of Job (chap. 3) and his final monologues (chaps. 28–31).
A final memorable trait of the book is that the action forms a comic U-shaped plot. The action begins with a tragic fall from prosperity to ruin. The tragic protagonist, Job, likewise falls in our estimate from someone "blameless and upright" (1:1), who "did not sin or charge God with wrong" (1:22) and "did not sin with his lips" (2:10), to someone who gets angry at God, makes unjustified accusations against God, and sins with his lips. We are continually aware of these dimensions of a tragic fall as we overhear the debaters argue about the cause of Job's tragedy. But the story rises to a happy ending as Job comes to a proper understanding, stops accusing God, and has his prosperity restored.
Challenges Readers Face
There are two main challenges that readers need to surmount before they can enjoy the book and understand it correctly. The first involves coming to grips with its overpowering quantity of poetry. The first step is to abandon all expectation that the book can be read quickly. Instead, we need to settle down to prolonged meditation on the subjects placed before us. Reading the speeches aloud can be an aid to understanding, and an additional bonus that comes from oral reading is that the beauty of parallelism will emerge. A second challenge is that the poetic speeches are also long. We can correctly speak of the "dialogues" that make up this drama, but they do not resemble the dialogue of most plays we read or see performed. Here, too, we see the need to settle down to a prolonged and slow progress through the book, and again reading aloud can be a great asset.
Three Common Misconceptions
A lot of mischief has been done by certain conventional interpretations of Job:
Misconception 1: Job is innocent and behaves in an exemplary way at every point in the book. He begins that way, but he quickly loses his temper with God (not only with his counselors, which is justified). He makes false accusations against God (we know that they are false because of information we receive from the narrative prologue). Job admits this when in his moment of epiphany he stops speaking because he knows he has misspoken (40:4–5) and also despises himself and repents in dust and ashes (42:6). We should therefore look for progressive understanding on Job's part as the cycles of speeches unfold; we should not idealize him at every point.
Misconception 2: the line of thought in dialogue is intricate and hard to figure out. The reverse is true. Only a few ideas are introduced and then repeated: God is just (the friends' viewpoint); God is unjust (Job's viewpoint); Job is guilty of sin and needs to repent (the friends' viewpoint); Job is innocent (Job's viewpoint); if Job will only confess and repent, God will restore him (the friends' viewpoint). If we operate on the premise of intricacy of argument, we will look for something that is not present, and we will lose patience with the book. We should listen for the voices of characters who get increasingly irritated with each other, not for philosophic intricacy.
Misconception 3: the book never answers the question of why the righteous are made to suffer. The book, being literary in form, implies or embodies answers to the questions it raises. These answers can be inferred from the narrative prologue set in heaven and the voice from the whirlwind. We learn in those passages that (a) God allows Job's suffering but is not the cause of it; (b) Job is not punished for any sin in his life (meaning that suffering is not necessarily punitive); (c) Job's response to his suffering is a test of his faith; (d) there remains a mystery to undeserved suffering (as we infer from the divine voice from the whirlwind, which leads Job to see that he cannot understand all the mysteries of the universe); (d) suffering serves the redemptive purpose of deepening Job's faith in God and drawing Job closer to God.
[Editor's Note: This excerpt is taken from Literary Introductions to the Books of the Bible by Leland Ryken, ©2015. Used by permission of Crossway, a publishing ministry of Good News Publishers, Wheaton, Il 60187, www.crossway.org.]
Leland Ryken (PhD, University of Oregon) served as professor of English at Wheaton College for nearly fifty years. He has authored or edited more than fifty books, including The Word of God in English, The ESV Literary Study Bible, and A Complete Handbook of Literary Forms in the Bible. He is a frequent speaker at the Evangelical Theological Society's annual meetings and served as literary stylist for the English Standard Version Bible.
Publication date: November 18, 2015