7 Signs that You Truly Believe God's Word is Enough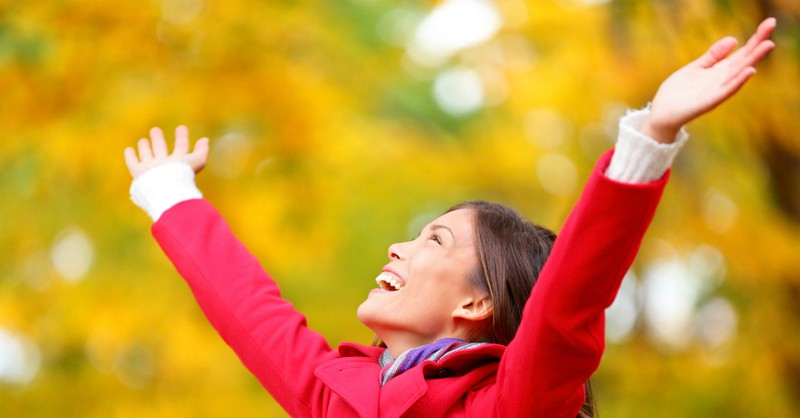 by Phil Newton
Recently, I had the humbling opportunity to preach to a gathering of Christian workers who serve in a difficult part of the world. Only a handful of churches exist in their region. Some live in cities where no one, other than the workers, has confessed Jesus Christ as Lord. Open resistance, anti-Christian rants, rejection of biblical authority, and denial of Jesus as the God-Man and Savior prove to be the daily atmosphere in which they live.
Yet they seek to live as Christ's followers in that setting, laboring for the chance to tell these people about the God of Holy Scripture and the good news of Jesus Christ. I listened to reports of some conversions, small house churches gathering for worship, disciple-making conversations, and the slow penetration of unreached people groups. Here's what gripped me: Only by the proclamation of God's Word and powerful answer to prayer will any of the people of this region believe the gospel. After many conversations and lots of listening, I came away convinced that these workers live by the Word and prayer. No tricks, no showmanship, no manipulation, no rallies, and no foolproof program; they depend upon the power of the Word of God for life and ministry.
Quite simply, these faithful gospel workers believe in the sufficiency of God's Word for the way that they live as Christians and for their ministries.
Should we rely upon the sufficiency of Scripture any less? Do we think that our more sophisticated, Christianized arena of life and ministry can depend upon other things, with Scripture as one of numerous tools in our spiritual arsenal? I fear that we sometime fall into that tragic allurement of the world to go soft on Scripture's sufficiency.
No doubt, few of us would readily admit to neglecting to live and minister apart from the sufficiency of Scripture! Yet in practice, we sometime profess one thing while doing another. We say that we believe the Bible to be God's infallible and inerrant Word, and that it is sufficient for life and practice. But our life and practice may prove otherwise. To help my own life and practice, and perhaps yours, too, let's consider a few evidences that we believe in the sufficiency of Scripture. I'm sure that we could add much more to this list, but I hope that it will serve as a starter to spur much more meditation on living in the sufficiency of God's Word.
1. Theological Refinement
Rather than simply following tradition or preferences or the influence of power brokers or popular trends, one who depends on Scripture's sufficiency will regularly test his understanding of God's Word. He will be changed, sharpened, and refined theologically by proper interpretation of the Word (2 Tim 2:15). One sees this worked out in Apollos, who as an eloquent and mighty man in the Scriptures still lacked theological clarity concerning Christology. He relied on Scripture's sufficiency, so gladly received the instruction of Priscilla and Aquila, finding himself sharpened for future ministry (>Acts 18:24–26).
2. Bread and Life
Resting in the sufficiency of the Word can be found in one's appetite. Instead of finding deepest satisfaction in other things, even good things, one who lives in the sufficiency of Scripture hungers for the Word as his bread and life. He grows in his understanding of what Jesus declared to the adversary, "Man shall not live on bread alone, but on every word that proceeds out of the mouth of God" (Matt 4:4). The Word is "more desirable than gold, yes, than much fine gold; sweeter also than honey and the drippings of the honeycomb" (Psa 19:10).
3. Conviction and Correction
Instead of refusing to admit personal sin and areas of disobedience, when one lives in the sufficiency of Scripture, then he humbly bows and submits to the conviction and correction meted out by the Word. And it comes regularly! When Paul confronted Peter over his aloofness toward the Gentile believers in Antioch upon the Judaizers' arrival, the issue at hand in Peter's behavior was his failure to be "straightforward about the truth of the gospel." How would Paul correct him? He relied on the sufficiency of the Word spoken to the notable apostle, to convict him and bring correction (>Gal 2:11–14).
4. Direction and Discernment
In Scripture sufficiency, we turn to Scripture for direction, clarity, understanding, and discerning the times rather than simply following the popular notions of the day. When Paul visited Jerusalem with Barnabas, he took along Titus as somewhat of a test case concerning where the powers that be stood on the gospel. He sought to stand on the Scripture alone for his understanding of the gospel, and would not cower even to those in power if they swayed from it. Fortunately, he found satisfaction with them that they, as well, relied on the sufficiency of the gospel (>Gal 2:1–10).
5. For Conversion
In the sufficiency of Scripture, we trust the power of the gospel read, talked about, discussed, and proclaimed for the conversion of the unbelieving. We refuse to resort to gimmicks, manipulation, easy-believism, or plucking unripe fruit in order to impress others. We believe that "the gospel... is the power of God for salvation to everyone who believes" (>Rom 1:16–17). Spending several days with scores of Christian workers living among unreached people groups reinforced this truth. They rely on the power of the gospel and prevailing prayer—period—to see the conversion of the people for whom they weep for their salvation.
6. Praying
We pray Scripture, when we believe it to be sufficient, seeing its truth as the foundation for our prayers. As Don Whitney writes in his new book, Praying the Bible, "[T]he Spirit of God will use the Word of God to help the people of God pray increasingly according to the will of God" (37). We find the disciples doing this in >Acts 4:24–30, as they asked the Lord for boldness to speak the gospel. They rooted their petition in God's revelation of Himself as Creator and His Sovereign Lordship manifested in His Christ (Pss 146:6; 2:1).
7. Worship
When we live in the sufficiency of Scripture, we fill our worship with the truth of Scripture, believing that, as it has been well said, "When Scripture speaks, God speaks." Merely appealing to emotions or entertainment or crowd-pleasing will not do when one is convinced of Scripture's sufficiency. Instead, the believer will find that while reading privately and in the public reading of Scripture (1 Tim 4:13), the Word brings him into the presence of the Lord with expressions of praise, adoration, awe, and thanksgiving. The Word believed leads to worship.
I've only touched the surface of the characteristics of those relying upon the sufficiency of God's Word. Keep adding to it in your own meditations. Let this brief look serve as a reminder that believing that Scripture is sufficient affects life and practice.
Photo credit: ©GettyImages/Maridav