Helpful Bible Reading Plans for the New Year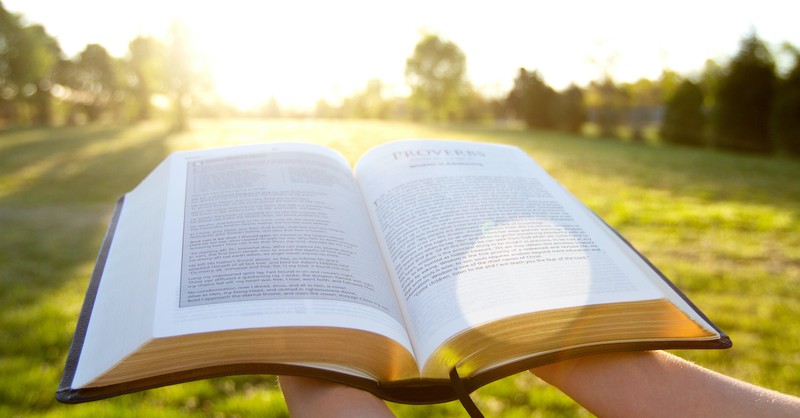 Brought to you by
In case you were wondering, limping into the new year is ok. Just know you don't have to have big plans or grand dreams. It is ok to just sit with your Bible and say, Lord I need you this year. You don't have to have an agenda.
When it comes to Bible reading you can just read. There is nothing wrong with just reading. In fact, there is power in reading God's word! The daily act of getting into God's Word is so important for every Christian, no matter how long they have walked with God. Whether it's been five days, five years, or fifty years, a daily habit of reading the Bible is incredibly important.
Four Reasons to Read Your Bible
Why do you read your Bible? Before we even dive into a reading plan, it is vital we evaluate why we would even want to read God's word. Although we could name a hundred reasons to read the Bible, I pray these four things will be a reminder of why we should daily read God's Word.
1. God's Presence
When we feel far from God, it is not Him who moves, but us. So how do we move back to God? We read His word! Do you want to know the mind of God? Read the Bible! Do you want to feel like God is closer? Read the Bible! God's presence is in His Word, and when we read it daily, we found that we can remember who He is.
2. God's Power
Do you feel yourself tired and irritable? Read the Bible! I often use weariness as an excuse not to read my Bible. But when I'm tired and drained of strength, that's when I need God's word the most. As we read, we will discover the power to live this Christian life. This power is not found in ourselves, but God. And each day we read, we find the strength we need for that day.
3. God's Protection
Is anxiety a part of your story? Read the Bible! When I've lost sight of God during my day, I get anxious and worry more – forgetting that God is my protector. One of the best ways to fight anxiety is to read God's word, especially the Psalms. As we read, we can picture God on His throne, shielding us from danger and always watching over us.
4. God's Fruit
One year I decided I needed to pray for love. There were people in my life who had disappointed me, hurt me, and I realized I needed to ask God to help me love them. Do you know what happened? I read my Bible daily and God softened my heart. Over time I could choose to love those people. As we read God's word we will be changed! If you want to see more spiritual fruit in your life, read the Bible!
Various Types of Bible Reading Plans
Maybe you are like me and struggle to know where and what to read in the Bible. It's a big book. There are passages that are sometimes hard to understand. And if I just open up the Bible randomly, I'm often confused. I feel like I'm walking into a story that isn't mine and I have no idea what is going on.
The Bible shouldn't be treated like a sample buffet. We aren't to pick and choose the verses at random to read. So how do we do it? We follow a plan. You can find a wide range of Bible reading plans here on Biblestudytools.com.
Here are some example plan ideas listed at that link:
If you have trouble staying on track, there's even a Stay-on-Track Plan and The Busy-Life Plan! There's something for everyone.
These reading plans will take you all over the Bible. Other Bible reading plans will take you through various characters in the Bible. Maybe you want to read about King David, Joseph, or the disciples. Those Bible reading plans will focus on certain places in the Bible.
Then there are the types of Bible reading plans that focus more reading through the Bible. These are my favorite reading plans because they allow us to start at the beginning and read the Bible as it should be read: in context! I'm not against the other types of reading plans, but I like to read an entire book of the Bible at a time to get the whole picture. The Book Order plan takes you through each book of the Bible a few chapters at a time.
You will discover several reading plans will help you read through the Bible in one year. Many people love this method of reading the Bible. It takes about thirty minutes a day and you must read about five to six chapters a day. If you are like me, that is a lot of reading. If you are just starting out reading the Bible for the first time, I wouldn't suggest you read the Bible in a year. Maybe try a different plan?
Back in high school I had a mentor and she encouraged me to get in God's Word daily. She offered me a plan I've used since then. You won't read through the Bible quickly (the first time it took me about 3 years). But when I got to the end and realized I read through the entire Bible I felt so good. It is a slower plan, but it works because it feels doable.
I call it "Read Through the Bible (Not in a Year) Plan." Basically, you read three chapters a day. It still takes about 10-15 minutes, but it is much more practical for those of us who are busy. The basic plan is to read a chapter in the Old Testament, a chapter in Psalms, and then a chapter in the New Testament. When you get to the end of Psalms move on to Proverbs. Then, when you finish Proverbs move back to Psalms. And so on. When you get to the end of the New Testament, start again. You can download a check list of this plan here. The best part of this plan is that you don't have to start on January 1, you can start today!
Three Tips to Remember When Reading Your Bible
Before beginning a Bible reading plan, here are some tips I've found helpful along the way. You will struggle, you will miss days, but the point is to keep going. Start today. You can always start today!
1. Believe
Believe God is true. Believe the Bible is His Word and you can trust it. We all come to the Bible with our baggage. So don't let your prejudices, past, or preconceived notions affect the way you see the Bible. Come with only the thought that God is true and His Word can be trusted. Believe it before you even read it.
2. Pray
I cannot emphasize this enough. I know I need to repeat it over and over again. Prayer matters. It does. I have to repeat it because my heart needs this reminder. So many times I've approached the Bible without even asking God to direct me. Pray and pray and pray. If you are curious, I have "5 Prayers to Pray Over Bible Study" here to help you get started.
3. Expect
Go to the Bible expecting God to show up. He is truly alive and His Word lives. It is alive and no matter how many times you've read a verse, you can read it again today and see it with fresh eyes. Expect God to speak to your heart. What is in your heart?
4. Grace
Give yourself some grace. Give up the expectation that you will understand everything you read. The point isn't to understand every single word because Bible reading is a lifetime journey! It is not about crossing the finish line – it is about growing in your relationship with God all throughout your life. Even if you were the smartest person and dedicated your entire life to studying the Bible, you still wouldn't understand it all. So give yourself some grace and let go.
If you are struggling to read your Bible or you are a beginner, may I suggest starting here.
Further Reading:
10 Bible Reading Plans to Start This January
4 Simple Bible Reading Strategies for Reading Plan Quitters
Photo credit: ©Sparrowstock
---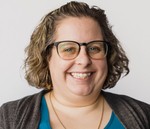 Sarah E. Frazer is a wife, mother, and writer who loves to strengthen and encourage the weary mom to connect with God so that she can replace feelings of discouragement, disillusionment, and disappointment with God's daily peace. Sarah is the author of several Bible study resources found on her website, sarahefrazer.com/shop. Follow her on Instagram here and download her Psalms of Gratitude for free here.
This article originally appeared on Christianity.com. For more faith-building resources, visit
Christianity.com.