Bible Verses for Mondays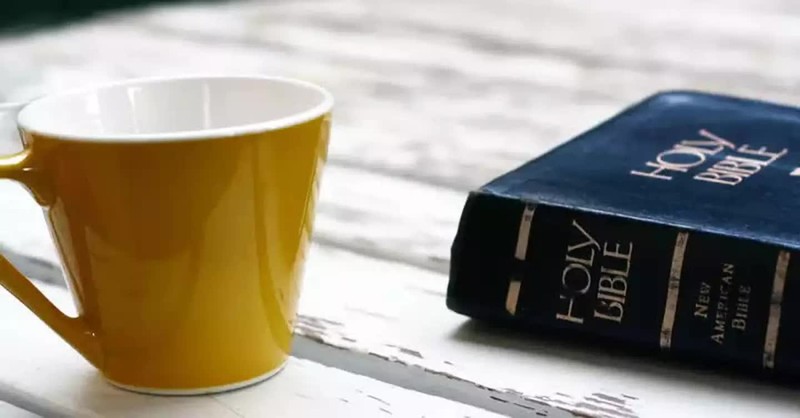 We have all been there, Sunday night we wind down and try to get back on a sleeping schedule for the week. We close our eyes only to hear the sound of the alarm clock, we slept for hours even though it felt like minutes. The snooze button is pressed once or twice as we slowly pull ourselves out of bed in hopes that hot coffee and a morning devotional will aid us in the process of waking up. Mondays can be so challenging. The day goes on and it can feel like the assignments and meetings ahead are shadowing over us like a mountain range. However, instead of allowing our minds to dwell on the difficulties and the work that lies ahead, we can renew our perspective through the power of the Holy Spirit paired with the Scriptures. Here are some Bible verses for Mondays.
Hebrews 12:1-2 says, "Therefore, since we have so great a cloud of witnesses surrounding us, let us also lay aside every encumbrance and the sin which so easily entangles us, and let us run with endurance the race that is set before us, fixing our eyes on Jesus, the author and perfecter of faith, who for the joy set before Him endured the cross, despising the shame, and has sat down at the right hand of the throne of God."
Ask God to help you throw off sins that easily entangles you this week. Remember that you are a significant person in the kingdom of God. The Lord uniquely made you to be a witness of His love. We can only do this by fixing our eyes on Jesus. He endured hard things and endured shame with joy knowing what was coming. Invite the Lord to work in you this week and give you strength to choose joy even in them midst of busyness, hard work, and family life.
Psalm 118:24 says, "This is the day the Lord has made; We will rejoice and be glad in it."
Even if that alarm catches you on the wrong side of the bed in the morning or you spill your morning tea, this is the day God has made. Since we know that the Lord created and gave us this day, we can praise Him and be glad. Using this verse to catapult us into a habit of gratitude will enable us to have a positive outlook and search for the beauty in our Monday and each day.
Isaiah 26:3-4 says, "You will keep in perfect peace those whose minds are steadfast, because they trust in you. Trust in the Lord forever, for the Lord, the Lord himself, is the Rock eternal."
Our minds are powerful places, however, our God is greater. Tell the Lord the things that you are dreading or worried about for the day or week. God understands and He is your access to perfect peace by His Holy Spirit. Ask Him to keep your mind steadfast in Him. Affirm your trust and faith in the Lord and the fact that He is unchanging.
Deuteronomy 3:18 says, "The Lord is the one who goes ahead of you; He will be with you. He will not fail you or forsake you. Do not fear or be dismayed."
Our Good Father is over all things. Take time to reflect on the truth that the Lord goes before you and He will be with you. He will never let you down, even if the difficulties of life and sin do. Our Savior is always there and is the Comforter who brings peace. Ask God to prepare the way for the day and week ahead. Ask Him to fill you with anticipation and hope for how He is going to work in and through your life to bless others. Look out for opportunities to say yes to the promptings of the Holy Spirit this week.
Matthew 24:42 says, "Therefore, stay awake, for you do not know on what day your Lord is coming."
It can be so challenging to get out of bed early. May this struggle to physically arise remind you of the battle to stay spiritually aware. When you fight a yawn, consider taking that as a prompt to pray for alertness to what God is doing this day. Jesus is coming back, ask Him how you can help further His kingdom in the meantime. Surrender yourself to the work of Christ for the day and the week ahead. Remind yourself that you are living life on mission and your job is more than a paycheck, it is truly a platform for Jesus and a ministry.
Psalm 121:1-2 says, "I lift up my eyes to the mountains—where does my help come from? My help comes from the Lord, the Maker of heaven and earth."
As we look at the mountain of work, mountain of dilemmas, or mountain of laundry, may we not focus on the mountain, but look at the Lord. Ask God to help you to remember that He is your help and He is over the mountains in your life. Remembering His sovereignty will help us through the toughest weeks. We can find great rest in Him.
Exodus 15:2 says, "The Lord is my strength and my song; he has given me victory. This is my God, and I will praise him— my father's God, and I will exalt him."
Instead of going into Monday already feeling defeated, consider reflecting on this verse and the victory that God has already given to you because of Jesus. Ask God to be your strength and song this week. In other words, your energy, sustainer, and your joy. Then, praise and glorify the Lord with words or music as you enter your week in victory that you already have through the power of Jesus.
As you look at Monday, I pray that you will have a new viewpoint knowing that you have a path, a purpose, joy, peace, alertness, help, and the victory. May we glorify God and find meaning every day of our week. Mondays can be wonderful opportunities to allow the Lord to use us, we just need to say yes.
Photo credit: ©GettyImages/ irishblue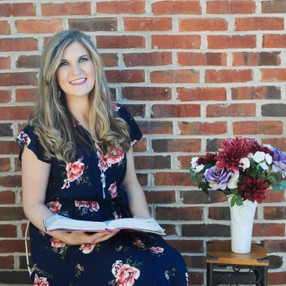 Emma Danzey's mission in life is to inspire young women to embrace the extraordinary. One of her greatest joys is to journey with the Lord in His Scriptures. Emma is a North Carolina resident and green tea enthusiast! She is married to her husband Drew and they serve international college students. She enjoys singing, dancing, trying new recipes, and watching home makeover shows. During her ministry career, Emma recorded two worship EP albums, founded and led Polished Conference Ministries, ran the Refined Magazine, and served in music education for early childhood. Currently, she is in the editing stages of her first two writing projects: a Bible study on womanhood and a non-fiction book on singleness. You can visit her blog at emmadanzey.wordpress.com