Fun Bible Verses for Birthdays to Celebrate another Year with Loved Ones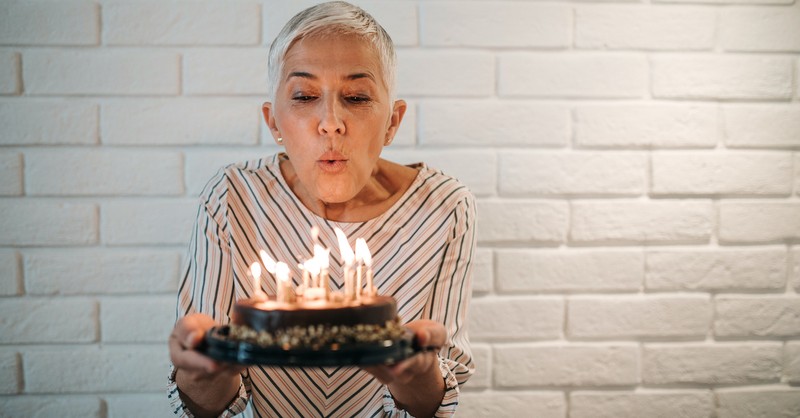 One of the most overwhelmingly sweet moments that I have had for a birthday celebration occurred last month with the upper elementary class that I assist. Every time someone has a birthday, the class sits around in a circle and each student shares what they love about the person being celebrated. I had participated before and enjoyed sharing kind words with the kids and my lead teacher. However, when it was my turn to go, the experience was more encouraging than I realized. I teared up as the children shared things that they loved about me. This tradition has really made an impression on my heart, and I would love to use it within the context of my own family. One of the most encouraging acts of friendship is remembering someone else's birthday. I have to admit that this is not always my strong suit, however, I know the impact of feeling loved on a special day. What is even more wonderful, is the joy of sharing supportive words about who our loved one is in God's eyes and how valuable he or she is to the world. One very practical way to do this is by using Bible verses for birthdays.
Why Should Christians Celebrate Birthdays?
Are birthdays really biblical? There is no command in Scripture that tells us that we must celebrate birthdays, but there is a lot of support that shows the value in recognizing and remembering someone's life. Jesus Himself had a birthday. Luke 2:6-7 says, "While they were there, the time came for the baby to be born, and she gave birth to her firstborn, a son. She wrapped him in cloths and placed him in a manger, because there was no guest room available for them."
This caused me to get very excited and ask the question when was Jesus' birthday? No one knows the exact date of Christ's birthday, but based on the festivals and the seasons, there are educated guesses to the month. Even though the actual date is not when most people celebrate on December 25th or January 7th, it is still wonderful to take a day out of every year and celebrate Jesus' birthday.
Candace Lucey from Christianity.com says. "Bible scholars also try to time Christ's birth by timing the birth of his cousin John according to the sparse information about Zechariah, Elizabeth, and Mary outlined in Luke. Elizabeth was six months pregnant when Mary arrived, and Mary left three months later." According to BibleInfo.com: "We can approximate the month of Jesus' birth to be around the time of Tishri (mid to late September). To arrive at this date, start at the conception of John the Baptist, Sivan (June), count forward six months to arrive at Gabriel's announcement of the conception of Jesus, Kislev (December), then count forward nine more months, the time it takes for human gestation, to reach Tishri (September) when Jesus was born." This is assuming each mother's pregnancy went full-term. Other accounts take details about Zechariah's temple duties to arrive at a spring birth for Christ. There is no definitive answer. One must seek the opinions of the most trusted scholars in this matter."
Just as we celebrate Jesus' birthday to honor him, it is an act of kindness to bless others in this way. We affirm that a person's life has value. We can speak into the positive qualities that we see in them. We can praise the Lord for creating them in His image (Genesis 1:27).
Tamela Turbeville from iBelieve says, "Instead of a purchased card, perhaps the best way to honor someone's special day is through a blessing of Scripture woven into our birthday wishes, written in our handwriting. By combining Scripture quotes with a profoundly personal birthday greeting, we bring the power of God's word into the celebration and show our friends they are more valuable than a greeting card."
What Does the Bible Say about Birthdays?
The only times when the Bible mentions the word birthday is oddly when Pharaoh restored the cupbearer and killed the chief baker in Genesis 40:20 and Herod's birthday when John the Baptist was beheaded (Matthew 14:6 and Mark 6:21). These two celebrations were worldly and led to murder. I can confidently assure you that Pharaoh and Herod are not examples for us to follow. Rather, we can look at the Scriptures on life, birth, and even the value placed on genealogies.
God created us in our mothers' wombs and knew us before we were even born. The birth of a human being is challenging and beautiful. Creation causes us to recognize the Creator. What a privilege that we can worship God through the gift of encouragement to our loved ones.
Psalm 139:13-16 says, "For you created my inmost being; you knit me together in my mother's womb. I praise you because I am fearfully and wonderfully made; your works are wonderful, I know that full well. My frame was not hidden from you when I was made in the secret place, when I was woven together in the depths of the earth. Your eyes saw my unformed body; all the days ordained for me were written in your book before one of them came to be."
Fun Bible Verses for Birthdays
Psalm 16:11: "You make known to me the path of life; you will fill me with joy in your presence, with eternal pleasures at your right hand."
Zephaniah 3:17: "The LORD your God is with you, the Mighty Warrior who saves. He will take great delight in you; in his love he will no longer rebuke you, but will rejoice over you with singing."
Numbers 6:24-26: "The LORD bless you and keep you; the LORD make his face shine on you and be gracious to you; the LORD turn his face toward you and give you peace."
James 1:17: "Every good and perfect gift is from above, coming down from the Father of the heavenly lights, who does not change like shifting shadows."
John 10:10b: "I have come that they may have life, and have it to the full."
Psalm 118:24: "This is the day that the LORD has made; let us rejoice and be glad in it."
Proverbs 3:5-6: "Trust in the LORD with all your heart and lean not on your own understanding; in all your ways submit to him, and he will make your paths straight."
1 Corinthians 1:4: "I always thank my God for you because of his grace given you in Christ Jesus."
Genesis 5:2: "He created them male and female and blessed them. And he named them "Mankind" when they were created."
Psalm 148:5: "Let them praise the name of the LORD, for at his command they were created."
Isaiah 43:1: "But now, this is what the LORD says— he who created you, Jacob, he who formed you, Israel: "Do not fear, for I have redeemed you; I have summoned you by name; you are mine."
Colossians 1:16: "For in him all things were created: things in heaven and on earth, visible and invisible, whether thrones or powers or rulers or authorities; all things have been created through him and for him."
James 1:18: "He chose to give us birth through the word of truth, that we might be a kind of firstfruits of all he created."
Revelation 4:11: "You are worthy, our Lord and God, to receive glory and honor and power, for you created all things, and by your will they were created and have their being."
2 Corinthians 5:17: "Therefore, if anyone is in Christ, the new creation has come: The old has gone, the new is here!"
Prayer for a Family Member or Friend Celebrating a Birthday
Sometimes I love sending a prayer text or ending a phone call with a loved one in prayer together. When writing and sharing a birthday message, keep in mind the gift of prayer.
You can pray Scripture verses over the other person. For example, "Lord, I always thank you for (insert name) because of Your grace given in Christ (1 Corinthians 1:4). It is through You that we know each other and can do life together. Thank you so much for (insert name), help (insert name) to praise your name because it was you who created (him or her) (Psalm 148:5). I pray that this new year of life (he or she) would remember that you have come to give life and give it to the full (John 10:10b) and that (insert name) would use each day to walk in the fullness of You! Amen."
Simply select a scripture and tell or write to the person your prayer for this new year. This is a way to use Bible verses to celebrate with loved ones. Also, feel free to search for Christian Birthday Prayers online if you are less comfortable making your own. Whether it be to encourage a preschooler or a grandmother, incorporating Scripture into your celebration will add a new level of joy and care for your loved one.
Photo credit: ©GettyImages/bernardbodo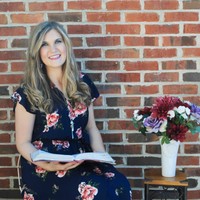 Emma Danzey's mission in life stems from Ephesians 3:20-21, inspiring young women to embrace the extraordinary. One of her greatest joys is to journey with the Lord in His Scriptures. She is wife to Drew for over two years and mom to baby Graham. Drew and Emma serve with Upstate CRU college ministry in South Carolina. Emma is an avid writer for Salem Web Network and provides articles on the Bible, life questions, and on the Christian lifestyle. Her article on Interracial Marriage was the number 1 viewed article on Crosswalk for the year 2021. All the glory to the Lord! She had the joy of hosting Her Many Hats podcast where she explored the many roles that women play while serving One God. Most recently, Emma has released her first Bible Study Book, Wildflower: Blooming Through Singleness.
Emma enjoys singing/songwriting, fitness classes, trying new recipes, home makeover shows, and drinking tea! During her ministry career, Emma recorded two worship EP albums, founded and led Polished Conference Ministries, ran the Refined Magazine, and served in music education for early childhood. Emma also had the privilege of having been a national spokesperson for Mukti Mission based out of India. Mukti has been working to restore shattered lives in India for over 120 years. You can view her articles through her blog at emmadanzey.wordpress.com and check out her Bible Study videos on Instagram @Emmadanzey.