Give, And It Will Be Given Unto You: Meaning of Luke 6:38
Stephen Sanders

Audio/Video Editor at Salem Web Network

2015

24 Sep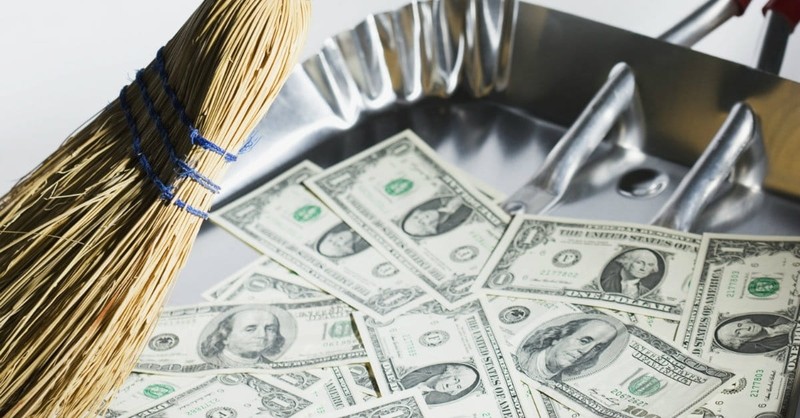 Have you ever heard this verse quoted right before the offering was taken up?
"Give, and it shall be given unto you; good measure, pressed down, and shaken together, and running over, shall men give into your bosom. For with the same measure that ye mete withal it shall be measured to you again.." ~Luke 6:38 KJV
Having worked at a Word of Faith church in the television ministry for several years, I've heard numerous pastors, evangelists and church leaders use Luke 6:38 for anything related to sowing and reaping. Do you need to convince your congregation that God will bless them if they tithe? Do you want more people to give into your latest growth project or your evangelistic outreach? Well, Luke 6:38 applies to all things related to sowing and reaping, right? After all, it's one of the Laws of Reciprocity! You get what you give! You reap what you sow!
The problem with that type of relaxed view of Scripture is that not only is Jesus not talking about material giving in this passage, but we are cheapening the meaning and value of what Jesus is saying by taking it out of context.
Verse Meaning of Luke 6:38 "Give and it will be given unto you"
Just take a look at the passages that surround verse 38.
"Be merciful, even as your Father is merciful. Judge not, and you will not be judged; condemn not, and you will not be condemned; forgive, and you will be forgiven; give, and it will be given to you. Good measure, pressed down, shaken together, running over, will be put into your lap. For with the measure you use it will be measured back to you."
He also told them a parable: "Can a blind man lead a blind man? Will they not both fall into a pit? A disciple is not above his teacher, but everyone when he is fully trained will be like his teacher. Why do you see the speck that is in your brother's eye, but do not notice the log that is in your own eye? How can you say to your brother, 'Brother, let me take out the speck that is in your eye,' when you yourself do not see the log that is in your own eye? You hypocrite, first take the log out of your own eye, and then you will see clearly to take out the speck that is in your brother's eye."
Let's consider how incredibly deep this verse is in its proper context. If we totally deleted verse 38 from this passage, there would be no question that Jesus is talking about forgiving others. He says, "be merciful… don't judge… don't condemn… forgive" which is basically like saying the same thing over and over again. Then he drops the verb "give." Is he, out of nowhere, suddenly talking about money or material things in this conversation?
No. Jesus is instructing those who follow Him to "give" forgiveness and an uncondemning attitude in the same amount we desire to be forgiven. We are to be as merciful as God is to us while judging, condemning and forgiving others in the same way we desire to be judged, condemned and forgiven by God.
It's freeing to know that God wants to give me more forgiveness than I can handle. How can you and I focus on "giving" forgiveness to those around us in a way that is pleasing to Him?
The easiest way to do this is by making it a priority. Yes… even a higher priority than money! Consider these words of Jesus today:
But I say to you that everyone who is angry with his brother will be liable to judgment; whoever insults his brother will be liable to the council; and whoever says, 'You fool!' will be liable to the hell of fire. So if you are offering your gift at the altar and there remember that your brother has something against you, leave your gift there before the altar and go. First be reconciled to your brother, and then come and offer your gift. ~Matthew 5:22-24
My prayer today is that that we will all take some time to think about giving in the sense that Jesus meant it in this passage. Of course we are instructed in Scripture to give money to the church and to others in need. But that's a different conversation. We are talking about the mercy of God and how He expects us, His people, be just as merciful to those around us.
Publication date: September 24, 2015