Healing Bible Verses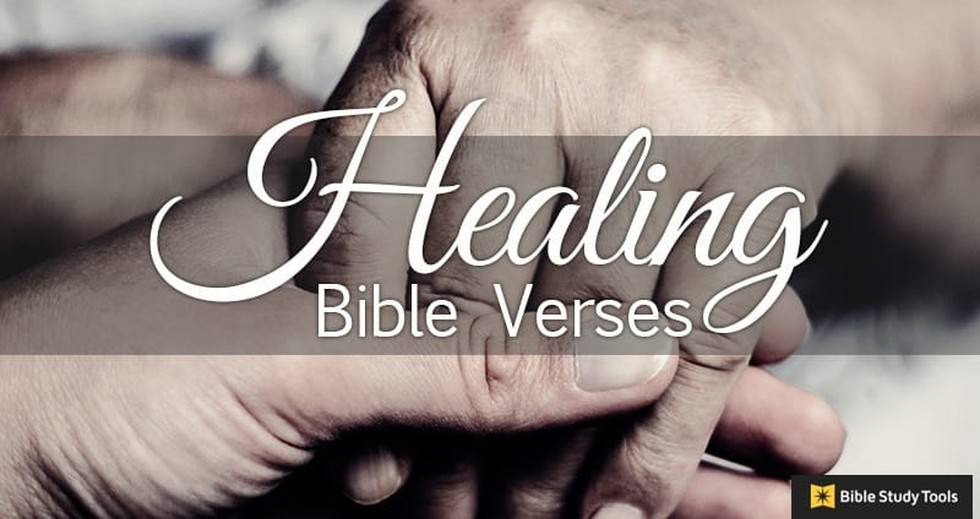 Browse a collection of healing scriptures to find comfort and reassurance that God will be there in times of despair and suffering.
The Word of God can be your source of refuge and endurance when you are overwhelmed with health problems, bad news, or relationship struggles. This collection of scriptures on healing can provide encouragement, strength, and comfort as you trust in God's healing power.
Download your own personal copy of Healing Bible Verses HERE. Print these and take them with you throughout the day and keep them by your bedside to remind yourself of the healing power and comfort available to you!
Top Bible Verses about Healing
Jeremiah 17:14 - Heal me, O Lord, and I shall be healed; save me, and I shall be saved, for you are my praise.
Jeremiah 33:6 - Behold, I will bring to it health and healing, and I will heal them and reveal to them abundance of prosperity and security.
1 Peter 2:24 - He himself bore our sins in his body on the tree, that we might die to sin and live to righteousness. By His wounds you have been healed.
Psalm 41:3 - The Lord sustains him on his sickbed; in his illness you restore him to full health.
Psalm 147:3 - He heals the brokenhearted and binds up their wounds.
Proverbs 17:22 - A joyful heart is good medicine, but a crushed spirit dries up the bones.
James 5:15 - And the prayer of faith will save the one who is sick, and the Lord will raise him up. And if he has committed sins, he will be forgiven.
3 John 1:2 - Beloved, I pray that all may go well with you and that you may be in good health, as it goes well with your soul.
Short Prayer for Healing - "Father, help me to keep my focus on You when the pain and hurt are overwhelming. Help me be faithful and see the good and blessings surrounding me. Please strengthen my mind, heart, and body, and heal me today. May the Holy Spirit guide me in peace and comfort. Amen."
Browse different topics of Bible Verses for Healing below: