How Are God's Promises "Yes and Amen" Even When He Tells Us No?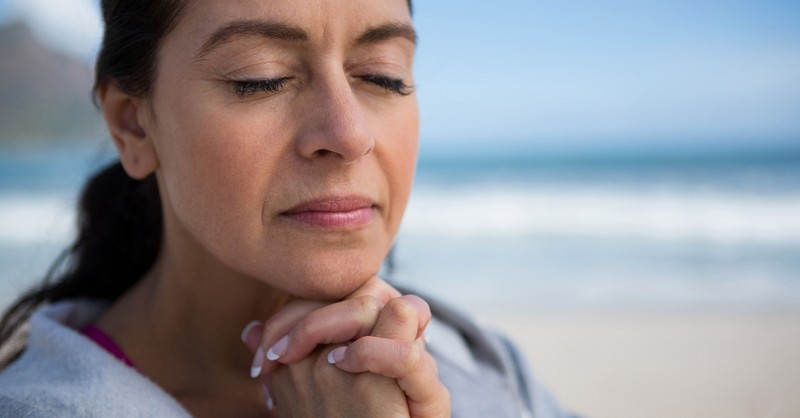 Remembering God's promises can give us hope anytime. But when we've prayed for help with something and God responds "no", we may wonder why 2 Corinthians 1:20 proclaims: "For no matter how many promises God has made, they are 'Yes' in Christ. And so through him the 'Amen' is spoken by us to the glory of God." How are God's promises "yes" even when he tells us "no" sometimes in response to our prayers? The Bible's statement that the promises of God are yes and amen challenges us to strengthen our faith in circumstances where our prayers aren't answered as we had hoped. Here's why we can always rely on God's promises, and how to do so, no matter what.
What Does the Bible Tell Us about God's Promises?
The Bible tells us that God will always keep his promises to people. "Your kingdom is an everlasting kingdom, and your dominion endures through all generations," Psalm 145:13 says. "The Lord is trustworthy in all he promises and faithful in all he does." None of God's promises ever fail, says Joshua 23:14: "… You know with all your heart and soul that not one of all the good promises the Lord your God gave you has failed. Every promise has been fulfilled; not one has failed."
God makes a myriad of promises throughout the Bible. Here are some key promises, along with one example verse associated with each of them. Learn more by studying scripture about each type of God's promises. There are many promises of God to explore! Examples include God promising to:
- be present with us (Joshua 1:9)
- love us (1 John 4:9)
- forgive us (1 John 1:9)
- save us (John 3:16)
- change us for the better (2 Corinthians 5:17)
- guide us with wisdom (Proverbs 9:10)
- inspire us with awe and wonder (Acts 2:43)
- give us peace (John 14:27)
- send us joy (Psalm 16:11)
- provide for all of our needs (Philippians 4:19)
- empower us to serve (1 Peter 4:10)
- lead us into a hopeful future (Jeremiah 29:11)
The Bible urges us to pay attention to God's promises and respond to them with faithful trust. Psalm 85:8 says: "I will listen to what God the Lord says; he promises peace to his people, his faithful servants – but let them not turn to folly." 2 Corinthians 7:1 encourages us to respond to God's promises by pursuing the holiness God calls us to pursue: "Therefore, since we have these promises, dear friends, let us purify ourselves from everything that contaminates body and spirit, perfecting holiness out of reverence for God." 2 Peter 1:3-4 assures us that God has given us all we need to live faithfully, in response to his promises: "His divine power has given us everything we need for a godly life through our knowledge of him who called us by his own glory and goodness. Through these he has given us his very great and precious promises, so that through them you may participate in the divine nature, having escaped the corruption in the world caused by evil desires."
So, the Bible includes many promises from God, and encourages us to respond to God's faithful promises by living faithfully – pursuing the holiness that comes from trusting God and following where God leads.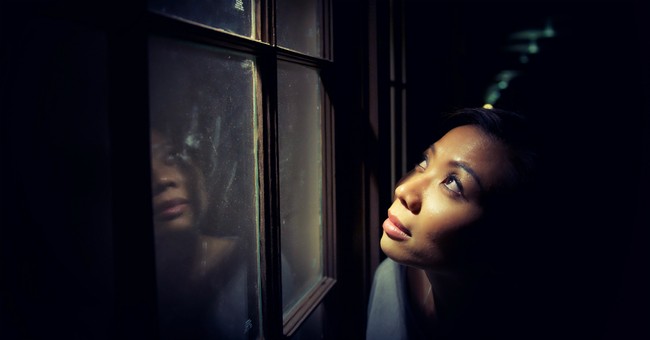 Photo Credit: ©Unsplash/Frank Mckenna
How the Promises of God Are Yes and Amen… Even When He Tells Us No
We need to make an important distinction between God keeping his promises and God agreeing to our personal desires. We can count on God keeping every single one of the promises that he makes to us in the Bible. However, we shouldn't expect God to grant all of our personal desires. When we pray, we need to keep in mind that God considers our requests in accordance with what is truly best for us and other people. Only God – who has an unlimited perspective on all souls – knows what is the wisest way to answer any particular prayer. God tells us in Isaiah 55:8-9: "'For my thoughts are not your thoughts, neither are your ways my ways,' declares the Lord. 'As the heavens are higher than the earth, so are my ways higher than your ways and my thoughts than your thoughts.'"
When God responds to one of our prayers by saying "no", that doesn't mean that he is not keeping his promises to us. It simply means that God is choosing not to grant the specific request we prayed about, at this time. God may change his answer to "yes" in better timing, or he may continue to say "no". In any case, God calls us to trust that he will do what's best for us – even if it's not what we like, or what we understand. Prayer always works, in the sense that God always answers our prayers. However, we can't convince God to answer our prayers in a particular way.
Jesus tells us in John 16:33, "… in me you may have peace. In this world you will have trouble. But take heart! I have overcome the world." Jesus is promising us that he will give us peace in our fallen world. But he isn't promising to help us avoid trouble. In fact, it's just the opposite: Jesus is guaranteeing us that we will experience trouble in this world. However, there is no challenge we will ever face that is beyond God's power to overcome, thanks to Jesus' redemptive work. That is one of God's certain promises.
Through our relationships with Jesus, we are connected as beneficiaries of God's promises together. Galatians 3:28-29 proclaims: "There is neither Jew nor Gentile, neither slave nor free, nor is there male and female, for you are all one in Christ Jesus. If you belong to Christ, then you are Abraham's seed, and heirs according to the promise." The wonderful promise God made to the ancient patriarch Abraham (Genesis 17) – that God will provide in all circumstances – applies to everyone who shows faith in God through Jesus. "I will always keep the promise I have made to you and your descendants, because I am your God and their God" God says in Genesis 17:7.
The promises of God are yes and amen even when he tells us no because we can confidently rely on God fulfilling his promises to us. We can say "yes" to trusting that God will keep all of his biblical promises in our relationships with him. We can say "amen" – which means "so be it" or "truly" – by living faithfully, incorporating God's promises into our daily lives.
How to Trust in God's Promises and Answers
We can trust in God's promises and answers by trusting in God's faithfulness to us and choosing to be faithful to him. "A faithful person will be richly blessed…" Proverbs 28:20 assures us. Well-being research supports that truth. In my book Wake Up to Wonder, I explain research that shows how faithfulness increases life satisfaction. People who choose to be faithful report being more satisfied with their lives than those who don't. One study found those who gave faithful attention to God through their worship communities felt fulfilled as a result – and their satisfaction increased as their faithful worship practices increased.
When we pray, we need to let go of our own agendas and welcome God to answer our prayers however is truly best. We can be assured that, in Christ, all of God's promises will be fulfilled in our lives. Trusting in God's promises and answers means saying "amen" to whatever God chooses to do through us as we walk in faith with him. We can say "amen" by surrendering our will to God's will in every situation, and wait with perseverance for God to fulfill his promises in all circumstances – regardless of how God answers our individual prayers. God is trustworthy in all circumstances. If we have relationships with God through Christ, we can live with full assurance that God will fulfill every single one of his biblical promises in our lives, no matter what.
Conclusion
The promises of God are yes and amen because God faithfully keeps his promises, even when he says "no" to some of our prayers. Hebrews 10:23 encourages us: "Let us hold unswervingly to the hope we profess, for he who promised is faithful." We can rely on God's faithfulness to us, so let's respond with faithfulness to him and hold onto hope in all situations. Then we'll see God's promises be fulfilled in our lives.
Photo Credit: © Getty Images/Wavebreakmedia
---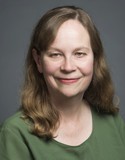 Whitney Hopler is the author of the Wake Up to Wonder book and the Wake Up to Wonder blog, which help people thrive through experiencing awe. She leads the communications work at George Mason University's Center for the Advancement of Well-Being. Whitney has served as a writer, editor, and website developer for leading media organizations, including Crosswalk.com, The Salvation Army USA's national publications, and Dotdash.com (where she produced a popular channel on angels and miracles). She has also written the young adult novel Dream Factory. Connect with Whitney on Twitter and Facebook.