How Do We Answer God's Question to Hagar in Genesis 16?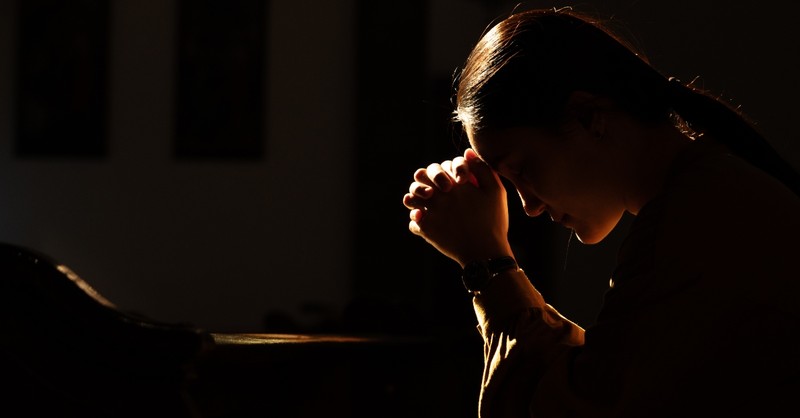 Within the earliest months of 2002—only a few after I'd stood in the middle of New York City's 5th Avenue and watched a giant, deadly flume of smoke rise over Manhattan—I received an unexpected phone call. "I'm Dana Kempler," the voice on the other end of the phone said. "I'm with Israel's Ministry of Tourism and your name was given to me as a journalist who may be interested in going to Israel for a ten-day working tour."
I blinked several times before I was able to say, "No, but thank you." After all, I'd somehow managed to not be at the World Trade Center on that fateful day in September 2001. I wasn't certain my mother could handle me flying to the Middle East less than a year later. But, after a conversation with my husband, I changed my mind. A few months later, I set out with five other Christian journalists, plus Dana, to The Holy Land. There I met Miriam Feinberg Vamosh, our guide and interpreter, and a woman who would become one of the dearest people in my life. Together, she and I would "walk The Land" three times within that decade.
Miriam understands Ha'aretz, The Land, her history, and the history of the root of Christianity—Judaism. So, recently as I began working on a book that goes along with an ongoing class I teach at writer's conferences, I asked her about something I remembered from our first time together. We had been in Zippori and had seen the remains of the place where the sages would debate the things of God, where they would question Him and where they would allow Him to question them. "Questions, questions, questions," Miriam said. "When it comes to the things of God, hafokh ba v'hafokh ba. Turn it over and turn it over. A gardening term, but it fits here as well."
I had been on another journey at the time. One that led me through the questions God asks within the pages of the Bible. Turn it over and turn it over. My walk with Him went to new places. Deep places. Thin places. Dark and light places . . . through questions. Questions not meant for just one, or just two, but for many.
A Question for Hagar; A Question for You & Me
We know little about the biblical character Hagar. We know she originally hailed from Egypt, but how she came to be Sarai's handmaiden is not fully known. We can guess, but we cannot know for sure. We can imagine that possibly when Abram and Sarai went to Egypt during the time of the famine (Genesis 12), they met Hagar and that she joined them when they left.
We can also deduce that she was young enough to become pregnant while her master and mistress were elderly and childless. In fact, at the point in the story where their lives become enmeshed, Abram is about 86 and Sarai is 76.
In their time, it was believed that if a woman did not have children, God had exacted punishment over them. Perhaps they (specifically the women) were cursed. Husbands had the right to divorce their wives over such a failure. And women were left feeling without purpose. However, within those shadows of misfortune, there were also legal provisions to relieve the burden and to bring hope. The law provided for handmaidens to be given to their mistress's husband for the purpose of reproduction.
God had promised Abram and Sarai that they would have children but, so far, nothing had come of that vow. Sarai, in a moment of desperation, turned to their accepted legal practice. If she allowed Hagar to "lay with" Abram and Hagar conceived, the child, although birthed by Hagar, would be Sarai's and the legal heir of Abram. Within this law, Sarai thought she had found a solution to the problem when in fact what she had done was stir up a hornet's nest.
And so, it was to be. And Hagar conceived.
Until that time, we have nothing to indicate that relationships between the three had been anything but amicable. But, after discovering that she was pregnant, Hagar treated Sarai with contempt. Why, we can only speculate upon. Perhaps she had morning sickness that last all day long (I know I did . . . and it made me cranky). Perhaps she realized that the child would be and could be, legally, Sarai's. We simply don't know. Sarai, in turn, went to Abram and demanded that he do something about it. But Abram replied, "She is your servant. You do something about it" (reference Genesis 16:6).
Sarai then mistreated Hagar to the point that Hagar fled her new home and family. She headed southwest, walking through the desolate and barren area between Hebron and Egypt. Eventually, she stopped near a spring of water in the desert.
And it was there that God found her—caught between the past and the future, tormented by her present circumstances and confounded by a key element of her life story.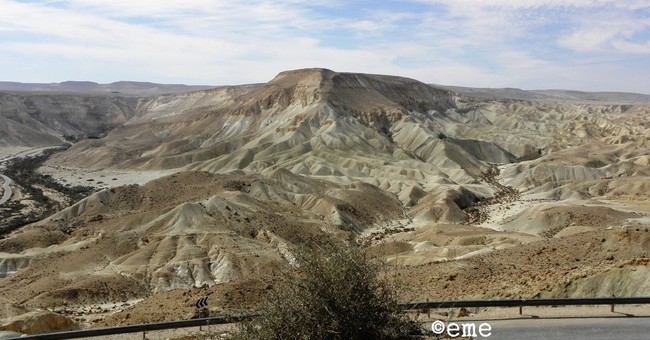 Photo Credit: ©Eva Marie Everson
And Here We Are in This Place
We may not be able to relate to the laws Abram, Sarai, and Hagar lived under and the law they chose to "fix" their unfortunate circumstance. Still, as we read the biblical story of their lives entwined, we find that both the spring and the desert hold keys we can relate to.
Let's look first at the spring. While bodies of water can be found within chaotic stories within the pages of the Bible, water itself often represents spiritual cleansing. Starting over. Renewal and salvation.
"Christ loved the church and gave himself up for her to make her holy, cleansing her by the washing with water through the word, and to present her to himself as a radiant church, without stain or wrinkle or any other blemish, but holy and blameless," Paul wrote in his letter to the Ephesians (5:25b-27).
Years earlier, Isaiah penned: With joy you will draw water from the wells of salvation (Isaiah 12:3)
Water also represents the Holy Spirit. In quoting Jesus in His conversation with the woman at the well (John 4), the apostle John wrote: ". . . but whoever drinks the water I give them will never thirst. Indeed the water I will give them will become in them a spring of water welling up to eternal life" (vs. 14).
Now let's look at the desert. The spring of water where the Lord found Hagar was in the wilderness, which is written in Hebrew as midbar. The word midbar comes from the root word dabar, which means "to speak."
Years ago, during my time alone "walking The Land" with Miriam, she said to me, "I would really like you to experience the desert of Israel." Because we had already traversed the landscapes around Ein Gedi and Masada, I thought I had been to the desert of Israel. But she was speaking of a more Southern area near Ein Avdat and Nahal Zin.
Wherever Miriam wanted to take me, I wanted to go. And so we went; the vista was nearly more beautiful than my mind or my heart could comprehend. Limestone canyons are carved into the landscape, dotted with caves and waterfalls and pools of reflective water. We walked as far as the land allowed, then turned around and came out again, from multi-colored, hard-pressed dust to verdant green grasses.
"The sages say," Miriam said to me then, "that to hear God speak one must first go into the desert."
Dabar. Midbar.
Ah, the story of Hagar and her desert places, not only emotionally and spiritually, but quite literally. Here, by the spring in the midbar, God showed up. And he said, "Hagar, slave of Sarai, where have you come from, and where are you going?" (Genesis 16:8) Had she not taken the time to answer this one two-sided question, she may have taken the wrong path along her journey. For this reason, I believe these are among the first two we should ponder.
Hagar's answer would have been one in the same. She had come from Egypt, and she was running back to Egypt. But she had made a stop along the way where her life had become complicated, whether by her own desires or by those she traveled with. As awful as it felt for her then, in that complication, God had a plan.
Hagar poured her heart out to the Lord, holding nothing back. Afterward, He instructed her to return to Sarai, to submit to her, and then He gave her a promise: the child growing within her would become a powerful nation.
I believe there comes a time in every life when we end up in a desert—one of those dry and barren places where there is only hopelessness. Without a compass to guide us, we feel utterly lost and alone, but we are not. As a friend of mine said to me recently, "We are not lost, we just don't know where we are." Because there in those barren, dry, difficult places the Living Water stands ready to speak if only we are ready to listen.
How Do You Answer the Question?
If you are one to journal (and I hope you are), this is where you write your answer to one of the biblical questions God asked.
"Where did you come from?" A difficult question because it requires us to tear the layers of our stories apart, to peel them back and expose the heart of who we are, to remember the joys and to face the hurts. It is not a question to be taken lightly but it must be answered fully.
With that question answered, now we turn to the last part of God's question to Hagar, "Where are you going?" This is where we can suppose we know or even hope we know the answer. But only God knows the right path for us, and we must be willing to listen as He reveals the answer.
Maybe, even, within the lines and pages of our journals. And, if not our journals, within our prayers.
Photo Credit: ©iStock/Getty Images Plus/PORNCHAI SODA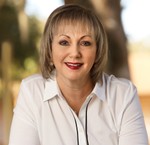 Eva Marie Everson is the multiple award-winning author of both fiction and nonfiction titles. Her latest work, The Third Path, takes a look at 26 of the questions God asked in the Bible, laid out to bring the reader to a more intimate walk with Him. Eva Marie is the president of Word Weavers International and the director of the Florida Christian Writers Conference. She has served as a mentor for the Jerry B. Jenkins Christian Writers Guild and an adjunct professor at Taylor University. She is a graduate of Andersonville Theological Seminary and The Tzemach Institute where her passion for The Word of God and how the Testaments connect deepened. She and her husband make their home in Central Florida where they enjoy their children and grandchildren. They are owned by a very spoiled cat. To connect with Eva Marie, go to EvaMarieEversonAuthor.com.