How Do We Store Up Treasures in Heaven?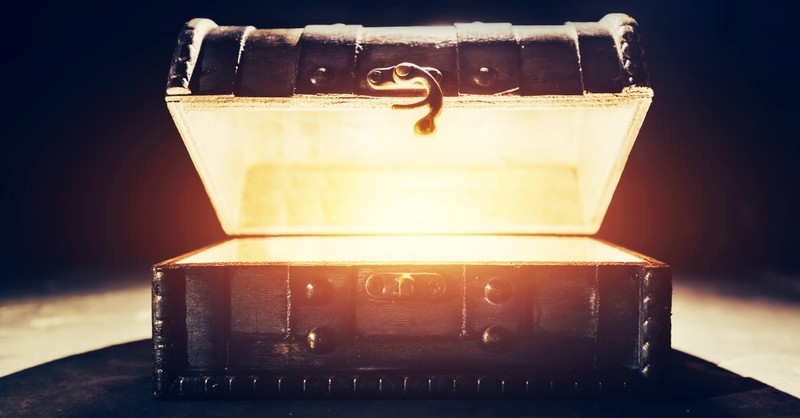 Where Does the Bible Say to Store Up Treasures in Heaven?
Matthew 6:19-21 declares that we should not lay up for ourselves treasures on earth. These things can be corrupted with moth and rust. Thieves can also steal them. Jesus encourages us to lay up treasures in heaven where moth and rust will not corrupt. Nor will thieves be able to break in and steal these treasures. He says wherever our treasure is, that is where our heart will be.
The Bible also says wisdom and knowledge are treasures. Colossians 2:3 says, "In whom are hid all the treasures of wisdom and knowledge." God was so pleased with King Solomon asking for wisdom that He gave him other things he did not ask for. Solomon loved the Lord. 1 Kings 3:5 describes how God came to him in a dream and asked, "What shall I give thee?"
Solomon was humble before the Lord. He reminded the Lord that He had shown his father David great mercy. King Solomon acknowledged that he was but a child, not knowing how to go in or come out. God was pleased because Solomon had his attention. Solomon did not ask for great wealth, long life, or the life of his enemies. He wanted understanding to discern judgment.
So, God gave Solomon what he asked for and more. He gave him a wise and understanding heart. No one before Solomon had this gift, and no one to come after him that would have it at this level. The Lord also gave Solomon things he did not ask for, riches and honor. God also promised to give him long life if he continued to walk in his ways and keep his statutes and commandments.
What are the Treasures in Heaven?
We are to covet heaven; this is where we should want to go. All indications are that heaven is a beautiful place, full of treasures. Thanks to John 14:1, we know that there are many mansions there. We know the city has streets paved with gold, as referenced in Revelations 21. We also see that there is all manner of jewels—such as jasper, sapphire, and emeralds, to name a few.
However, the most important treasure is getting to heaven and missing hell. God wants us to be victorious on earth, and he wants us to live in abundance. I do not believe God requires us to live in poverty even though He told us, "the poor you will have with you always." He wants us to sit under ministries that will raise our level of consciousness to serve others well and do His will. The pastor is not supposed to be the only one in the church who is blessed.
It is important to have a relationship with Jesus Christ on your own and see what God is telling you to do. Find out what God wants for you. The word of God says, "I know the plans that I have for you says the Lord, plans of peace and to give you an expected end" (Jeremiah 29:11).
God wants us to have the fruit of the Spirit: love, joy, peace, long-suffering, gentleness, goodness, faith, meekness, and temperance. All of these characteristics we see in Galatians 5:22-23.
Do Treasures in Heaven Mean We are Not Saved by Faith?
We are saved by grace because Jesus died at Calvary for our sins. We receive all of this by faith. Just as we complete professional development for our job, God requires something of us. He requires that we accept Jesus as His son. He requires that we repent of sin. He wants us to keep his commandments. God reminds us that His commandments are not grievous (1 John 5:3). He wants us to set some heavenly goals and have some expectations. Is it too much to ask that we make good choices while on Earth? It is so easy to be complacent and not strive for anything. Strive to have your name found in the Lamb's Book of Life. Strive to hear "Well done though good and faithful servant" (Matthew 25:21).
In Matthew 25, Jesus gives many comparisons as to what the kingdom of heaven is compared to. Jesus likens it to ten virgins waiting on the bridegroom. Some were prepared and had oil in their lamps when they went to meet him; some did not. When the bridegroom returned, the foolish said to the wise, give us of your oil, but the wise refused.
Jesus correlates the kingdom of heaven to a man traveling into a far country. The man gives talents to his servants; one five, one two, and one a single talent. In this parable, a talent is an amount of money. When he returned from his journey, the one with five had doubled his talents. The one with two doubled his. Lastly, the one with a single talent hid his in the ground, and it did not grow. The first two men were celebrated because they were productive. The last one did not put forth the effort that was expected. His master told the last servant he could have put his talent to the exchangers and at least received interest.
The one talent was taken from him and given to the one who now had ten talents. Here we see the unprofitable servant is cast into outer darkness. There is weeping and gnashing of teeth. As disciples, we are to use whatever gifts or talents we have. Everyone is not gifted at the same level, but we must use whatever we have and work on it.
How Do We Start Storing Up Treasures in Heaven?
God wants us to have wonderful things. He wants to bless us. God does not want us to hurt others to obtain what we want. We live in a world full of people who hurt and kill each other to obtain things—for insurance money, to cover up misdeeds, for material gain, because of a conflict of interest, etc. Their treasure is linked to the world and a quick dollar. They are not considering the consequences, and they are in strife.
James 4:16 reads, "For where envying and strife is, there is confusion and every evil work." James 4:17-18 also declares that wisdom from above is first pure, peaceable, gentle, easy to be intreated, full of mercy and good fruits." It also says, "the fruit of righteousness is sown in peace of them that make peace."
Do not uplift wicked people, murderers, lawbreakers, and people that keep confusion going. The Bible declares that "the servant of the Lord must not strive, but be gentle unto all men, apt to teach and patient" (2 Timothy 2:24). People must be taught what to treasure. Ephesians 4:11-12 says, "And he gave some, apostles; and some prophets; and some, evangelists; and some pastors and teachers: For the perfecting of the saints, for the work of the ministry, for the edifying of the body of Christ." We are to speak the truth in love.
Further Reading:
What Does it Mean 'Where Your Treasure Is There Your Heart Is Also'?
6 Ways to Store Up Treasures in Heaven
King Solomon in the Bible: His Story and Words of Wisdom
Photo Credit: Getty Images/NiseriN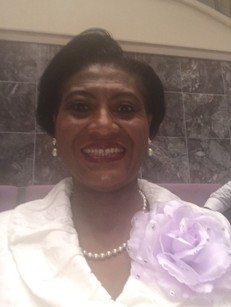 Dr. Sandra Hamer Smith is a Christian and wife to Sylvester Smith. She has one stepson, Greg. Smith lives and resides in Memphis, Tennessee. The University of Memphis alumnae has been in education for about 20 years after receiving the call to teach. Dr. Smith primarily teaches language arts. Prior to education, she worked in local and national television news for 13 years including positions as an overnight news anchor, reporter, and assignments editor at two local network affiliate stations. Smith was also a freelance correspondent for BET news. Dr. Smith has freelanced for the Tri-State Defender newspaper and Contempora magazine. She is the author of the self-published novel GLORY…THE HAIR. Smith is also a playwright and poet. The Tennessee native is a member of Temple of Deliverance COGIC, Delta Sigma Theta Sorority Inc, Omicron Delta Kappa, The Golden Key International Honour Society, and Kappa Delta Pi.
---
This article is part of our larger resource library of popular Bible verse phrases and quotes. We want to provide easy to read articles that answer your questions about the meaning, origin, and history of specific verses within Scripture's context. It is our hope that these will help you better understand the meaning and purpose of God's Word in relation to your life today.
"Be Still and Know that I Am God"
"Pray Without Ceasing"
"Fearfully and Wonderfully Made"
"All Things Work Together for Good"
"Do Not Fear"
Listen to our Daily Bible Verse Podcast Now!
The views and opinions expressed in this podcast are those of the speakers and do not necessarily reflect the views or positions of Salem Web Network and Salem Media Group.