What James 1:17 Means By 'Every Good and Perfect Gift' is from Above'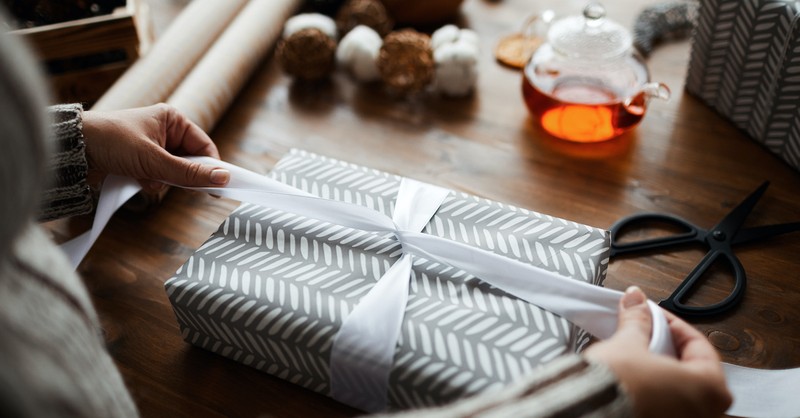 The Bible says in the book of James that "every good and perfect gift is from above" (James 1:17). But surely this doesn't mean that the birthday gift from a friend or the drawing from our preschooler is actually from God, does it? Well, yes and no.
The hand of God didn't wrap that coffee mug your friend so kindly gave you, nor did he hold the crayon that so sweetly drew the rainbow now hanging on your fridge, but he is, in an ultimate sense, the source of all that is good. So, when we receive a gift from a loved one, we can not only appreciate the love coming from them, but we can also look beyond it to feel divine love flowing through them.
How Is 'Every Good and Perfect Gift from Above'?
The full verse partially quoted above is as follows: "Every good and perfect gift is from above, coming down from the Father of lights, with whom there is no variation or shadow due to change" (James 1:17 ESV).
James is addressing the concern that some believers had while going through trials, wondering whether God was tempting them. By no means, says James. God is the absolutely holy Creator of all that is good, with no hint of darkness or fickleness. He will always be characterized by his goodness, both with regard to his character and with regard to his relentless desire to give good gifts to his children.
Jesus confirms this truth in Matthew 7 when he asks his listeners: "Which one of you, if his son asks him for bread, will give him a stone? Or if he asks for a fish, will give him a snake? If you then, who are evil, know how to give good gifts to your children, how much more will your Father who is in heaven give good gifts to those who ask him!" (Matthew 7:9-11).
In these verses, Jesus was specifically talking about God the Father sending the Holy Spirit to indwell believers after Jesus returned to heaven, but it also has a broader application. God is seen as the giver of "every spiritual blessing in Christ" (Ephesians 1:3, ESV) who "gives to all mankind life and breath and everything" (Acts 17:25, ESV). He graciously gives "varieties of gifts" as "the manifestation of the Spirit for the common good" (1 Corinthians 12:4, 7, ESV). In Romans, we are asked to consider a poignant and pointed question: "He who did not spare his own Son but gave him up for us all, how will he not also with him graciously give us all things?" (Romans 8:32 ESV).
Some humans give gifts with manipulative strings attached, with backhanded motives or with stingy reluctance, but God is not like that. He gives because it is his nature to do so. Unlike Satan, who is called "the thief," who "comes only to kill and destroy," God came to earth so "that [people] may have life and have it abundantly" (John 10:10 ESV). He gives life, and that's not all. James 1, the chapter our verse in question comes from, also says that God "gives generously to all" who ask for wisdom (verse 5) and that God will give "a crown of life, which God has promised to those who love him" to "the man who remains steadfast under trial" (verse 12).
Additional Translations of James 1:17
Sometimes it's helpful to read a verse in several translations to better grasp the concept being explained. Here are some popular translations of James 1:17:
"Every generous act and every perfect gift is from above, coming down from the Father of lights; with Him there is no variation or shadow cast by turning." - Holman Christian Standard Bible
"Every good present and every perfect gift comes from above, from the Father who made the sun, moon, and stars. The Father doesn't change like the shifting shadows produced by the sun and the moon." - GOD'S WORD Translation
"Every desirable and beneficial gift comes out of heaven. The gifts are rivers of light cascading down from the Father of Light. There is nothing deceitful in God, nothing two-faced, nothing fickle." - The Message Bible
"Whatever is good and perfect is a gift coming down to us from God our Father, who created all the lights in the heavens. He never changes or casts a shifting shadow." - New Living Translation
Why Did James Need to Tell Christians This Truth?
While God is indeed a giver of good gifts, James has strong words for those who ask God for things with the wrong motives. "You ask and you do not receive," he says, "because you ask wrongly, to spend it on your passions" (James 4:3, ESV). James also warns us to ask with trust in God's character, not doubting his goodness: "Ask in faith, with no doubting...for [the person who doubts] must not suppose that he will receive anything from the Lord; he is a double-minded man, unstable in all his ways" (James 1:7-8, ESV).
But what about when we ask in faith with good motives, and we still don't receive what we ask for? When going through the trials and temptations of this life, genuine believers can become confused and start to wonder: "Is God really good? How can I know?" James cuts through the fog with beautiful and re-orienting truths. God cannot be anything other than good, and this perfect goodness in Him constantly works for our good.
All of Scripture resonates with this. For example, Romans assures believers that "for those who love God all things work together for good, for those who are called according to his purpose" (Romans 8:28). In hard situations when we don't receive the gifts we long for, we can take comfort in James' opening words: "Count it all joy, my brothers, when you meet trials of various kinds, for you know that the testing of your faith produces steadfastness. And let steadfastness have its full effect, that you may be perfect and complete, lacking in nothing" (James 1:2-4, ESV).
How Should We View the Good Gifts from God in Our Lives?
As we look at the many gifts in our own lives, we can do several things to grow in our relationship with the Giver of these gifts.
1. We can be humble.
The Bible pulls no punches when humans are considering becoming prideful. "What do you have that you did not receive?" Paul asks. "If you then received it, why do you boast as if you did not receive it?" (1 Corinthians 4:7, ESV). John the Baptist agrees: "A person cannot receive even one thing unless it is given him from heaven" (John 3:27 ESV). King David also acknowledges this fact when he prays after the people give offerings to build the temple, saying: "But who am I, and what is my people, that we should be able thus to offer willingly? For all things come from you, and of your own have we given you...O Lord our God, all this abundance...comes from your hand and is all your own" (1 Chronicles 29:14, 16, ESV). Realizing that everything we are able to do or to give back is because God has generously given to us cultivates humility in our hearts.
2. We can resist the urge to worship the gift, and instead, worship the Giver.
As Christians, we are warned against idolatry—that is, worshipping anything other than God. The things we idolize are not always sinful in and of themselves. In fact, they are often good things which have been given as gifts from God. The problem comes when we forget the Giver and instead worship the gift. When we expect a gift to function as our god rather than enjoying it with gratitude toward God, we twist its purpose and the good gift gains the power to enslave us (Galatians 4:8).
3. We can express our gratitude to God.
The antidote to idolatry is gratitude. It rightly orders our love, keeping God as a more important priority in our lives than the things he gives. It's keeping his gifts in perspective, enjoying them while acknowledging the superior goodness of God himself. Luke tells the story of Jesus healing ten lepers, and only one of them came back to say thank you. Jesus laments, "Were not all ten cleansed? Where are the other nine?" (Luke 17:17). The unrighteous are described as people who "did not honor [God] as God or give thanks to him." Conversely, the Psalmist reminds himself: "Bless the Lord, O my soul, and forget not all his benefits" (Psalm 103:2). Because of what Jesus has done for us, believers are urged: "Through him then let us continually offer up a sacrifice of praise to God" (Hebrews 13:15).
4. We can be generous with others.
Right after believers are urged to praise God for his gifts in Hebrews 13:15 (mentioned above), we are encouraged: "Do not neglect to do good and to share what you have, for such sacrifices are pleasing to God" (Hebrews 13:16). God's generosity towards us should spur generosity towards others. "Freely you have received; freely give," says Jesus (Matthew 10:8). We have been blessed to be a blessing (Psalm 67:1-7). As we seek to be generous, we can take comfort in the wonderful fact that we cannot out-give God. Instead, Scripture assures us that we will be continually resourced so that our generosity to others can continue:
"He who supplies seed to the sower and bread for food will supply and multiply your seed for sowing and increase the harvest of your righteousness. You will be enriched in every way to be generous in every way" (2 Corinthians 9:10-11).
Paul ends his exhortations towards generosity with an exclamation in which all we who love the Lord can join: "Thanks be to God for his inexpressible gift!" Because God is the Giver of every good and perfect gift, we can respond with humility, gratitude, and generosity toward others, basking in the knowledge that the abundance God provides will never run dry, for "God is able to bless you abundantly, so that in all things at all times, having all that you need, you will abound in every good work" (2 Corinthians 9:8).
A Prayer to Start the Day with Gladness
Dear Heavenly Father,
You are my source of gladness. When I'm tempted to start my day with worry, frustration, or disappointment, I will turn my focus toward you. I have reason to rejoice today because of Jesus.
It's so easy to get distracted by the cares of this world and forget that you created the earth and everything in it. James 1:17 tells me, "Every good and perfect gift is from above…" Thank you for the beauty of your creation, the comfort of your presence, and the wonderful gift of eternal life through your son. Whatever this day brings, I will respond with gladness because you are the only One who satisfies my heart. In Jesus' name I pray, Amen. (by Kristine Brown)
Photo credit: ©GettyImages/AnnaStills
---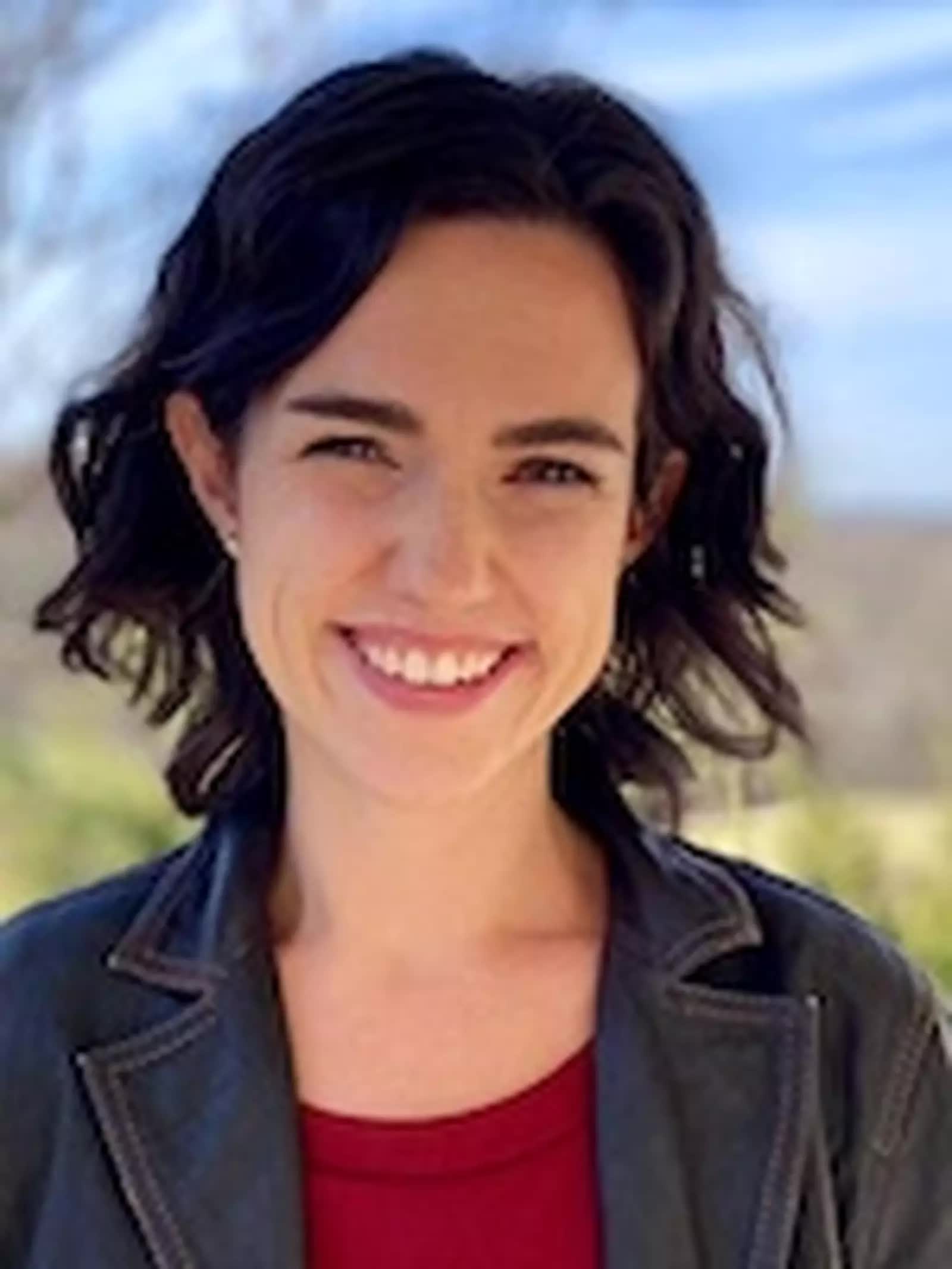 Jessica Udall holds a Bachelor of Science degree in Bible and a Master of Arts degree in Intercultural Studies. She is currently pursuing a PhD in Intercultural Studies and writes on the Christian life and intercultural communication at lovingthestrangerblog.com.
---
This article is part of our larger resource library of popular Bible verse phrases and quotes. We want to provide easy to read articles that answer your questions about the meaning, origin, and history of specific verses within Scripture's context. It is our hope that these will help you better understand the meaning and purpose of God's Word in relation to your life today.
"Be Still and Know that I Am God"
"Pray Without Ceasing"
"Fearfully and Wonderfully Made"
"All Things Work Together for Good"
"Do Not Fear"
Listen to our Daily Bible Verse Podcast Now!
The views and opinions expressed in this podcast are those of the speakers and do not necessarily reflect the views or positions of Salem Web Network and Salem Media Group.