How to Make Sense of Confusing Bible Passages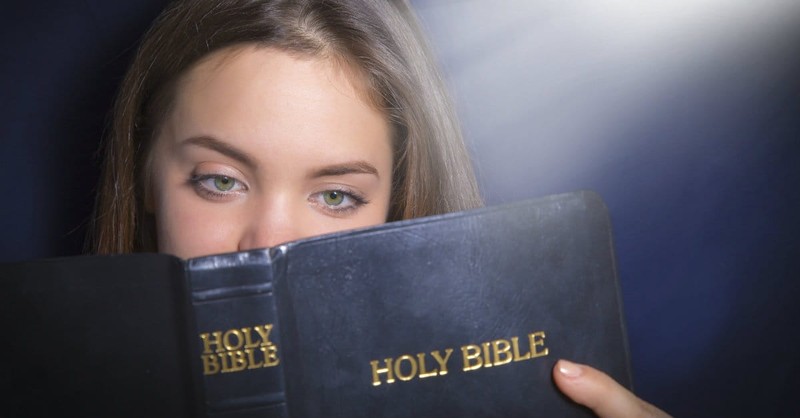 What in the world?
I was reading Psalm 128 and I thought, Surely this passage is used to promote the prosperity gospel:
Blessed is everyone who fears the Lord,
who walks in his ways!
You shall eat the fruit of the labor of your hands;
you shall be blessed, and it shall be well with you. (vv. 1-2)
I kept reading:
Your wife will be like a fruitful vine
within your house;
your children will be like olive shoots
around your table.
Behold, thus shall the man be blessed
who fears the Lord. (vv. 3-4)
Now I'm even more confused, I thought. What about homes that never see the blessing of children? Does this psalm apply equally to them?
Five Principles for Confusing Bible Passages
Let's be honest: Scripture can be confusing sometimes. As we grow in our knowledge of the whole Bible story, we run into these passages that can feel like roadblocks on a straight-and-narrow journey. So what do we do with them? How do we make sense of confusing Scripture passages?
Photo Courtesy: Thinkstock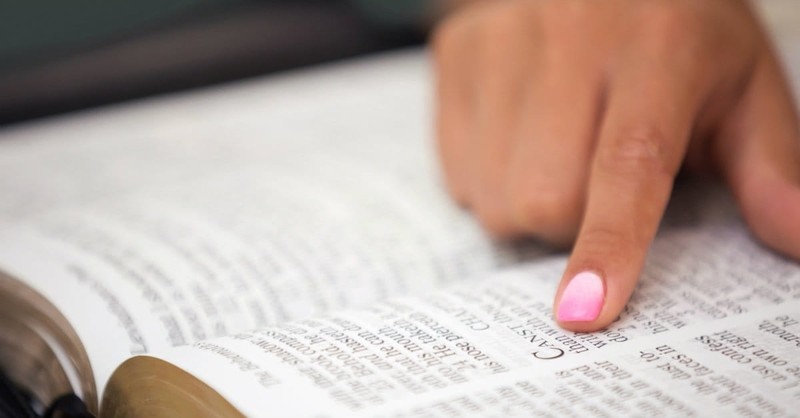 1. Read the Surrounding Verses.
From the pulpit, Pastor Colin Smith often says, "Interpret Scripture in light of Scripture." This is sound wisdom because all of God's Word is breathed out by him and is useful for our growth (2 Timothy 3:16). It's perfect and without error, which means God cannot contradict himself. So, if a verse or passage seems difficult, confusing, or misplaced, we interpret it in light of what directly surrounds it. Ask the following questions:
What did the author say immediately before and after?
What did they say in the previous chapter(s)?
What's the message of the book as a whole?
Seek answers to these questions, and you'll find you have a much clearer idea of what's intended in the initial passage. Let's apply this principle to Psalm 128:
Psalm 128. The surrounding psalms were written upon the return of God's people from exile. God had restored their fortunes and blessed them by delivering them from their enemies and bringing them home. What the psalmist writes isn't, "If you're good, God will bless you," but "God has been good to you and has restored that which you lost when you were in exile." It would've been clear to God's people that this blessing was far from what they deserved for the very sin that sent them into captivity—yet God was faithful and kind to them.
Photo Courtesy: Thinkstock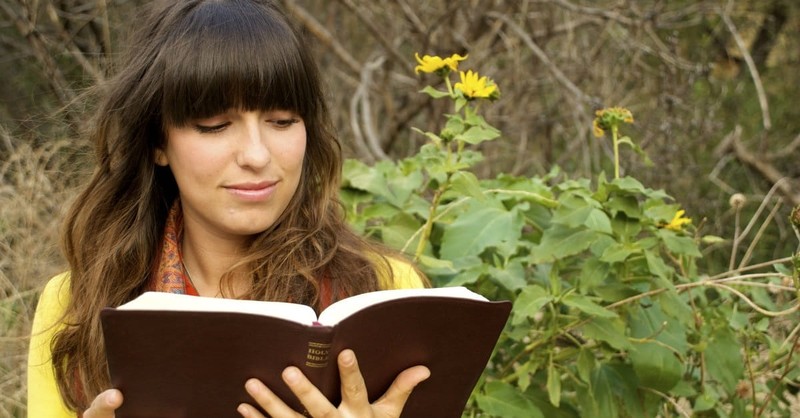 2. Think Similar and Different.
Now consider the whole of Scripture and where you've seen similar words or themes. Ask, Where have I seen this before? You can also ask where you've read something seemingly contrary to what you're reading, which will shed light on the meaning of the present verses.
Psalm 128. I read the word "blessed" and immediately think of Jesus' words in the Beatitudes: "Blessed are the poor in spirit, for theirs is the kingdom of heaven" (Matthew 5:3). The poor in spirit are those who fear the Lord (Psalm 128:1), who recognize their sin and confess their eternal need for a Savior. Jesus says that God's kingdom will be theirs—and to have such blessing is the ultimate way in which "it shall be well with [them]" (v. 2). So Psalm 128 isn't necessarily about God promising earthly prosperity—although blessing does come from "the labor of [our] hands"—but eternal prosperity, the good and security of our souls.
Photo Courtesy: Thinkstock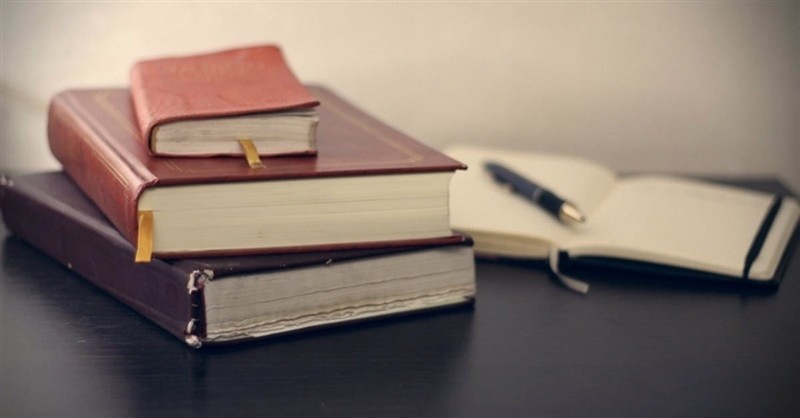 3. Consult Sound Commentaries.
One of God's good gifts to the Church throughout the centuries has been commentary on Scripture, written by learned, wise theologians who love God and his Word. We should always try to interpret what we're reading with the help of the Spirit and other Scriptures before reading other interpretations since they can influence our thinking. (Of course, we want to be influenced for good—but we'll grow more in studying Scripture as we seek our own interpretation first, even if it gets corrected).
Psalm 128. English minister Joseph Caryl clarifies the meaning of verse 4: God extends his goodness both in family blessing and in spiritual blessing. He says,
…the man fearing God shall be blessed more than [with wife and children]: his blessing shall come in the best way (Psalms 128:5): "The Lord shall bless thee out of Zion"; his temporal mercies shall come in a spiritual way, yea, he shall have spiritual blessings: "He shall bless thee out of Zion"; and he shall have blessings beyond his own walls: "Thou shalt see the good of Jerusalem all the days of thy life. Yea, thou shalt see thy children's children, and peace upon Israel."
Photo Courtesy: Thinkstock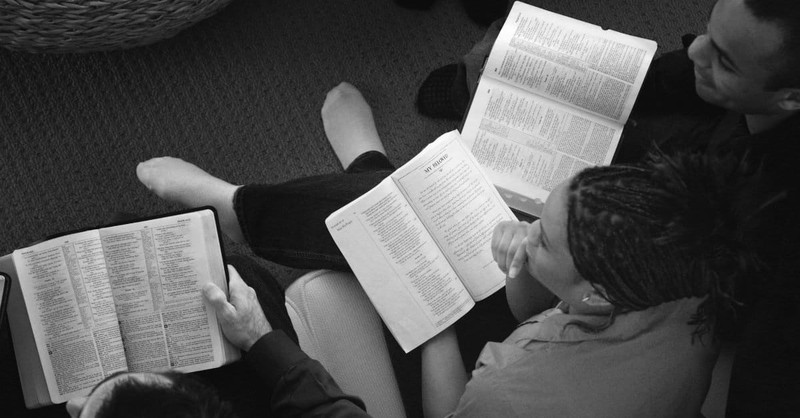 4. Study the Passage with Other Believers.
If a passage of Scripture still confuses you after seeking context and reading commentaries, ask a friend or small group to look at the verses with you. Share your struggles with it, pray together for the Spirit's clarity and help, and discuss it.
Some of the most enlightening moments for me have happened with other believers, as they explained truth to me in a fresh way and guided my interpretation of God's Word. Who might you ask to open the Bible with you? What burning questions could you bring to your small group this week?
Photo Courtesy: Thinkstock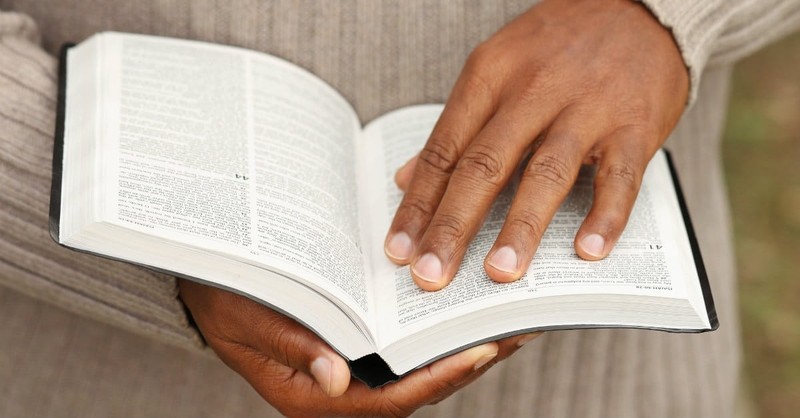 5. Submit Yourself to God's Word.
Ultimately, the secret things belong to the Lord (Deuteronomy 29:29). We won't be able to grasp everything we read fully, nor will all our questions be answered. If we could wrap our minds around God—all he is, all he's planned, and all he's said—he wouldn't be worthy of our worship. His ways and thoughts are infinitely higher than ours, and this is the way it should be (Isaiah 55:9)!
So, at the end of the day, when we can't fully understand what we're reading, we choose to trust the One who speaks without error. We trust his invitation that when we seek him with all our hearts, we will find him (Jeremiah 29:13). We trust in Christ's promise to give us the Helper, the Spirit of truth, who will guide, counsel, and lead us into truth (John 15:26).
And the more we hunger to know him more and treasure the infinite depths of his Word, the more we will worship.
---
This article originally appeared on unlockingtheBible.org. Used with permission.
Kristen Wetherell is a writer, Bible teacher, and the content manager of Unlocking the Bible. She is the author, along with Sarah Walton, of Hope When It Hurts: Biblical Reflections to Help You Grasp God's Purpose in Your Suffering (The Good Book Company, April 2017). She blogs at her website, and you can follow her on Twitter. She and her husband, Brad, are members of The Orchard in Itasca, Illinois. Connect with Kristen at her website.
Photo Courtesy: Thinkstock
---