How to 'Walk through the Valley of the Shadow of Death' without Fear
Amanda Idleman

Contributing Writer

2020

11 May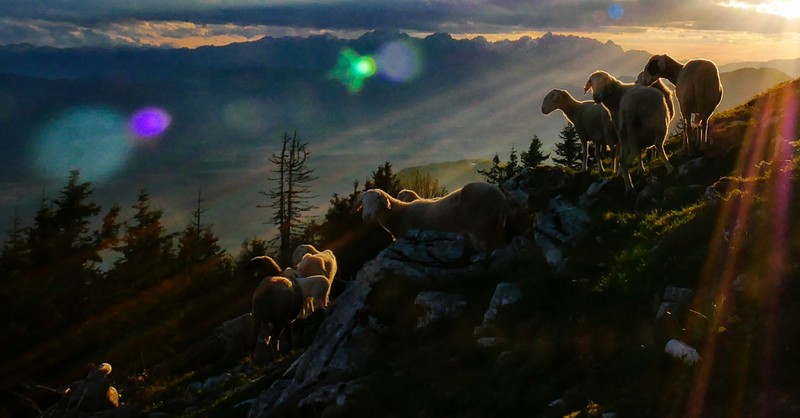 When our souls face darkness where do we look for comfort and hope? In the Bible, Psalms is a book that offers words that can encourage our hearts as well as capture the many emotions and struggles people endure.
The Psalms are a series of heart songs, poems and prayers written to God. Some of them plead for His help, some offer praise and worship, others tell of who God is, and all of them give insight into the nature of humanity's relationship with the Lord. Many of the Psalms were written by King David but there were several other contributors including Moses, Solomon, Ethan, and more. Psalms is the largest book of the Bible and is often quoted in the New Testament as several of the Psalms are prophetic and point to Jesus and his future death and resurrection.
Even in modern times, many of the refrains we sing and love in worship are inspired by the truths laid out throughout the masterfully written Psalms.
One of the most famous Bible verses from Psalms is "when I walk through the valley of the shadow of death, I will fear no evil." We have heard this prayed in movies when the main character is sure death is around the corner. It is recited at funerals and the words can be found in popular songs.
Where are these words found in the Bible? What do they mean? What hope can we find from this passage?
These are important questions to ask about these well-known words that are filled with spiritual significance. There is a powerful comfort and promise to be found in these words that every Believer can cling to in their dark days.
Let's explore the rich Biblical truth that these words convey.
Where Is This Phrase in the Bible?
These well-known words are found in Psalm 23. Psalm 23:4 says," Even though I walk through the darkest valley, I will fear no evil, for you are with me; your rod and your staff, they comfort me."
The entire chapter talks about how God is our Shepherd and consequently, we are like his sheep. As our Shepherd, the chapter lays out the ways that God looks out for us, provides for us, guides us, and in the dark season of life, he is right there with us.
The chapter ends with the promise of Heaven, stating we will one day live with God in his house forever.
Psalm 23 was written by David, who spent his early years working as a shepherd. He knew the work, dedication, and care it took to shepherd a flock of sheep.
David also understood how much sheep needed to be led well by a caring shepherd. Sheep are defenseless creatures, in need of constant care, and guidance. David understood humanity's great need for God and his gracious salvation.
He realized how much we need God's protection, provision, and leadership. Without God guiding our path, the danger around us is great and our ability to protect ourselves nonexistent.
David draws on his experiences in the field to beautifully craft these words that describe God's role as the one who looks after us. David is described in the Bible as a "man after God's own heart."
He shared an intimate relationship with the Lord, through a life that included many ups and downs. As a result, God inspired David to write many of the Psalms that have encouraged all who read them.
What Is the Context of Psalm 23:4?
The picture in verse 4 is of a shepherd who is unable to get his flock back before nighttime. In the dark, the shepherd would move from the back of the flock to the middle so the sheep could gather around him.
This beautiful illustration paints a picture of a caring God that never leaves us alone in the dark!
This verse has been recited as comfort over those facing the end of their lives. The words are rich with meaning and inspire peace for the direst moments of our lives.
Christianity.com explains in their commentary that these words point to the great hope that when we walk through the valley of the shadow of death, at a steady pace, to reach our final destination which is revealed in verse 6 of the chapter.
Psalm 23:6 says, "Surely your goodness and love will follow me all the days of my life, and I will dwell in the house of the Lord forever." When we pass through the valley of death we have the great hope in the fact that we will one day dwell in the house of the Lord forever.
Enduring Word's commentary explains that we merely face the "shadow of death" because Jesus came and bore the full weight of sin and death on his shoulders.
David's words point us to the great rescue that would come and die in our place so that our death would merely be a passing from this life to an eternity in Heaven. We can live without fear because God leads us and takes our place on the cross!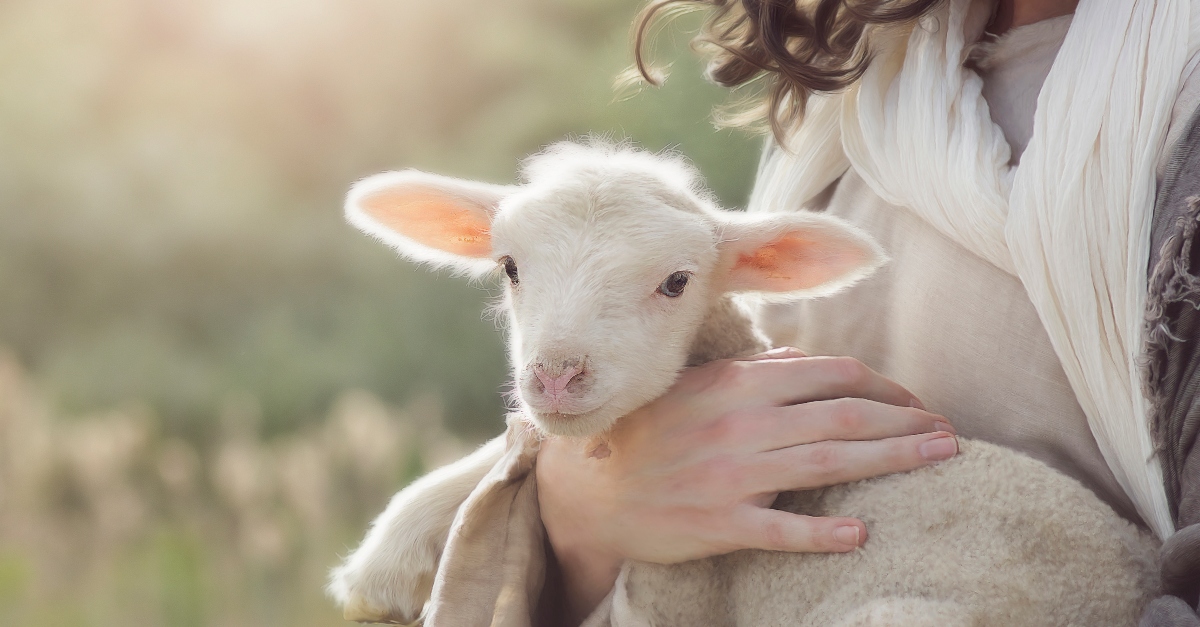 Photo Credit: ©iStock/Getty Images Plus/KristiLinton
How Can We Walk through the "Valley of the Shadow of Death" without Fear?
One of the most difficult parts of our human existence is that we all will "walk through the valley the shadow of death" and it's a dark and painful place to be.
We may first experience this valley when we walk alongside a loved one as they pass from this world into Heaven. We may mourn the loss of a miscarriage, infertility, the darkness that disease brings into a life, and of course we all have to face our own mortality as an eventuality.
It is so very comforting knowing that God is with us in the midst of the hardest things we will face. This has to be one of the most applicable truths of the Bible: when we face darkness and death, God is by our side!
He provides what we need to pass through these moments without fear.
God gave us His Son so that we would be spared us the full weight of our sin through His great sacrifice on the cross. 1 Peter 2:24 says, "He personally carried our sins in his body on the cross so that we can be dead to sin and live for what is right. By his wounds you are healed."
When you invite Jesus to be your Shepherd or leader, you no longer have to fear death. We just have to pass through its shadowy valley to reach an eternal home in Heaven.
The natural question that we want answered when we face hardship or lose a loved one is, "Why did God let this happen?"
God's Word answers this question with a "how" and a "what" response. How do we face a dark world where death exists? We face it with peace and assurance because God is with us every step of the way to comfort us.
What is the result of these difficult circumstances? Romans 5:3-4 says, "Not only that, but we rejoice in our sufferings, knowing that suffering produces endurance, and endurance produces character, and character produces hope."
Difficulty grows our character that ultimately solidifies our hope in Jesus.
In Psalm 23:4 the "rod and staff" were used to keep away predators and threats and also to direct the sheep so they would not meander off-course. God knows we are prone to wander in this dark world but He takes the time to correct us so we don't get lost.
Psalm 66:10 says, "For you, God, tested us; you refined us like silver." In the "testing moments" God works to refine us. We can trust in God's divine course-correction in our lives as something not to fear but as the loving act of a good Shepherd.
In your moment of distress, be encouraged that God is closer to you than ever!
He is in the middle of the dark with you, holding your hard, and gently leading you towards His goodness and mercy. These moments grow a strong faith in our hearts.
A Prayer for God's Guidance and Comfort
The Lord is my shepherd, I lack nothing. He makes me lie down in green pastures, he leads me beside quiet waters, he refreshes my soul. He guides me along the right paths for his name's sake. Even though I walk through the darkest valley, I will fear no evil for you are with me; your rod and your staff, they comfort me. (Psalm 23:1-4)
May the Lord guide each step you take. May God provide all that you need and refresh your soul when it feels worn out. May you know God's peace and presence in the midst of the valley's of life and trust his correction as it comes. May God comfort you when you walk through the darkest places. Amen!
Photo Credit: ©Unsplash/Jaka Skrlep
---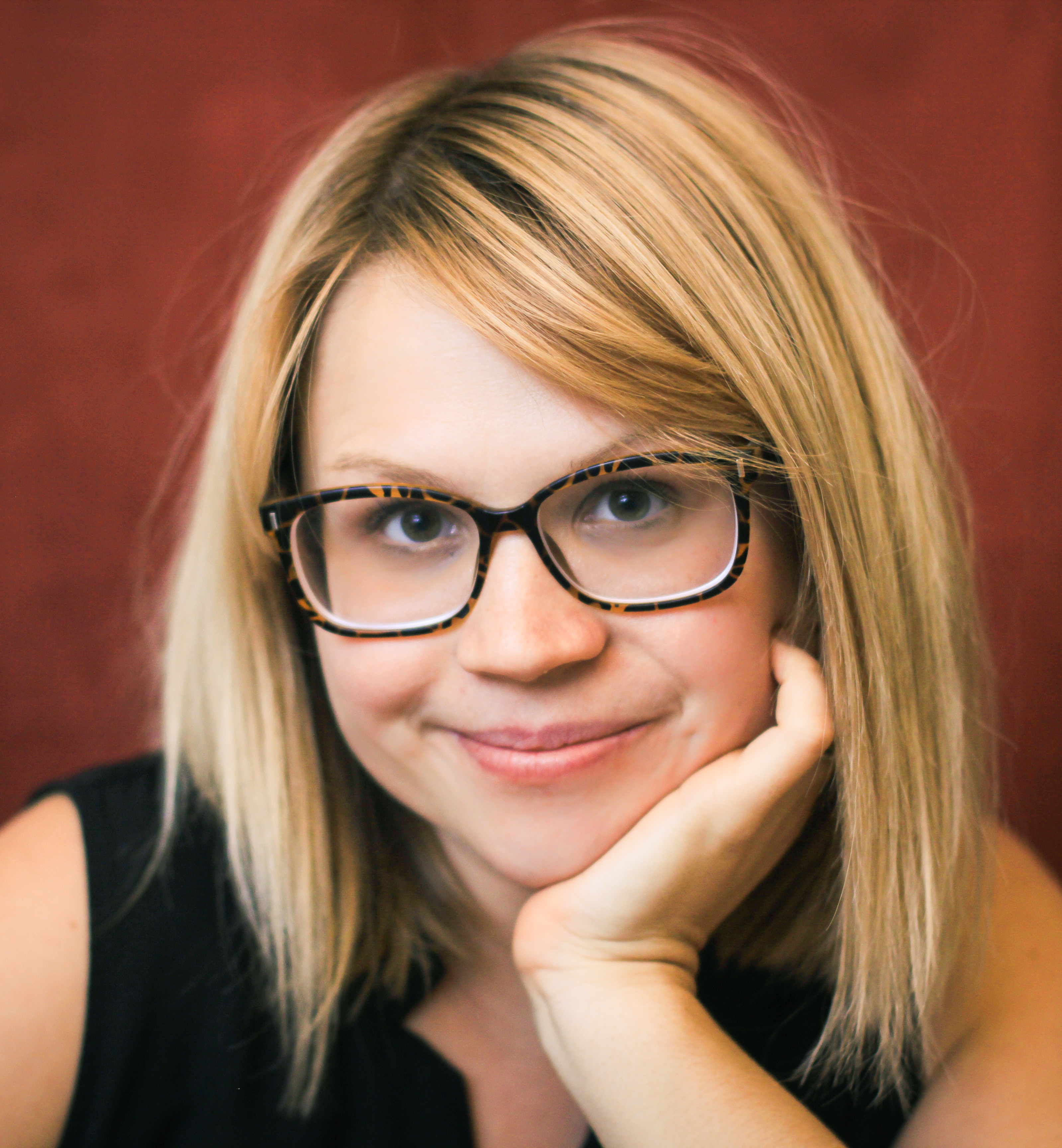 Amanda Idleman is a writer whose passion is to encourage others to live joyfully. She writes devotions for My Daily Bible Verse Devotional and Podcast, Crosswalk Couples Devotional, the Daily Devotional App, she has work published with Her View from Home, on the MOPS Blog, and is a regular contributor for Crosswalk.com. You can find out more about Amanda on her Facebook Page, Blog or follow her on Instagram.