31 Psalms to Help You Fall Asleep at Night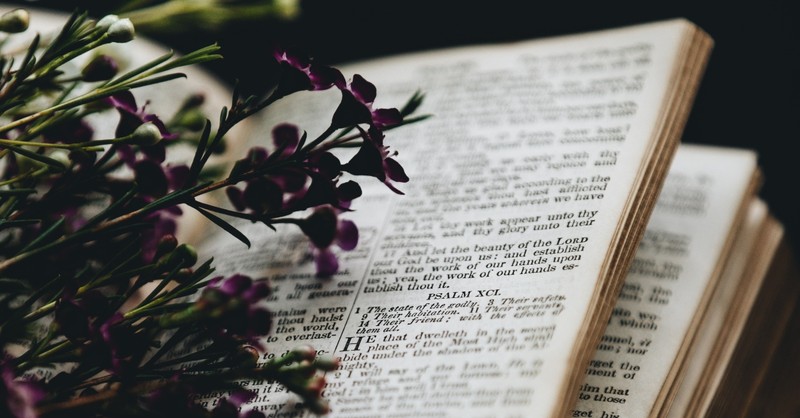 As my youngest sat beside me with an open book I struggled to keep my own eyes open. He slowly sounded out each word of the easy reader. My yawn came out slowly and I tried to hide it. He kept reading and didn't notice. After finishing the story about the boy and his dog, he reached over beside me and pulled out another book from the stack.
"This one too!" He said.
I smiled and nodded. "I'll read this one."
My plan to get my kindergartner to sleep wasn't exactly working. His reading was putting me to sleep. After the fourth book, we were both ready for a nap. Isn't there something about reading that puts us to sleep? Maybe the flow of the words or the quietness it requires to read.
Meeting God in the Book of Psalms
Reading at night is a long-time hobby for me. As a teenager, I read all of the young adult books I could get in our town's small public library. My favorite books were the "Mandie" books. As I grew into college and beyond, I still maintained the habit of reading fiction at night. A few years ago, I realized reading at night to go sleep wasn't a bad thing. In fact, it makes for a great nighttime routine. I found that even reading 5-10 minutes relaxed my mind and heart and prepared me for sleep. When I stopped the habit of scrolling through my phone right before my head hit the pillow, my heart just naturally began to relax.
Until it didn't. One night I found myself lying in bed with my eyes wide open at 2 AM. Life was hectic with a million pieces up in the air. My mind raced through the unknowns my husband and I were facing. We had more questions than answers. God seemed to be leading us, but my heart was truly prone to wonder. My life wasn't simple anymore and no amount of reading would relax my heart and mind.
The other day my daughter made a timeline for history class. She printed the pages and taped them together. It was a nice, neat line of events making special memories. But our lives are not straight lines. There are twists and turns and 180-degree pivots. If we were to trace Moses' life, we might make a winding path, but I think Moses would agree that our life is less like a line than a series of steps.
It was Moses, the Old Testament character, who drew me to the Book of Psalms. One of my new favorite Psalms is Psalm 90. In the first verse Moses writes, "O Lord, you are our dwelling place all generations…" During a season of deep transition, I began reading Psalm 90 every night before bed. The idea of God being our dwelling place, or our "home" was such a comfort to my heart. I even repeated the words over and over again after the lights went out. I would whisper truth and my heart would beat regularly and my mind would have the peace I craved.
After a few weeks of reading Psalm 90, I picked different psalms to read. Each night I pulled out the Bible next to my bed and read a few verses from the Book of Psalms. I would just read one psalm and each time I found God would meet me there. If I was struggling with anxiety, I would read Psalm 121. When I was battling the occasional depression, Psalm 27 was the light I need to shine truth into my heart.
There are so many good chapters in this amazing songbook of the Bible! I've compiled this list of 31 psalms with a brief description of how each psalm helps us. Maybe you can use this list and read one psalm each night for a month. Each psalm can be read in 5-10 minutes.
31 Psalms to Help You Fall Asleep
Psalm 3 - This early psalm brings peace to our hearts reminding us that God keeps us safe. "I lie down and sleep; I wake again, because the Lord sustains me." Psalm 3:5
Psalm 7 - We can take refuge in God because He is righteous. "I will give thanks to the Lord because of His righteousness;" Psalm 7:17
Psalm 9 - Remember God's works as you go to bed tonight. Recount them and be encouraged. "I will give thanks to you, Lord, with all my heart; I will tell of all your wonderful deeds." Psalm 9:1
Psalm 16 - God is our great rescuer. Apart from Him we have no good thing. "I say to the Lord, "You are my Lord; apart from you I have no good thing." Psalm 16:2
Psalm 19 - A great reminder of God's Word and how it refreshes us. "The law of the Lord is perfect, refreshing the soul." Psalm 19:7
Psalm 23 - God is our Shepherd and we will never lack anything. This is a wonderful prayer to pray before bed. "The Lord is my shepherd, I lack nothing." Psalm 23:1
Psalm 25 - Sometimes we need to remember that we choose to trust God and He is worthy of our trust. "Guard my life and rescue me; do not let me be put to shame, for I take refuge in you." Psalm 25:20
Psalm 27 - This one has become such a comfort for me when I battle depression. "The LORD is my light and my salvation; whom shall I fear?" Psalm 27:1
Psalm 28 - God is our rock and our strength. I might be wary, but God gives me the strength I need. "To you, O Lord, I call; my rock, be not deaf to me…" Psalm 28:1
Psalm 30 - Joy comes in the morning. We might be crying tonight, but night never last forever. "Weeping may tarry for the night, but joy comes in the morning." Psalm 30:5
Psalm 36 - How faithful is God? His steadfast love and faithfulness lasts forever. What a great reminder! "Your steadfast love, O Lord, extends to the heavens, your faithfulness to the clouds." Psalm 36:5
Psalm 42 - Are you cast down? Are you weary and worn from the world? Hope in God! "Why are you cast down, O my soul, and why are you in turmoil within me? Hope in God; for I shall again praise Him, my salvation, and my God." Psalm 42:5
Psalm 46 - God is a present help. He is with us physically but also in time. Right now God is with us. We need only be still! "God is our refuge and strength a very present help in trouble." Psalm 46:1
Psalm 52 - Waiting for God is hard, but God has come through before. We need only look back to go forward. "I will thank you forever, because you have don it. I will wait for your name, for it is good in the presence of the godly." Psalm 52:9
Psalm 56 - Are you crying tonight? Know God collects your tears in His bottle. It means He cares about the smallest part of us. "You have kept count of my tossing; put my tears in your bottle. Are they not in your book?" Psalm 56:8
Psalm 62 - Maybe tonight you are struggling with waiting. God says we don't have to wait alone. He is with us! "For God alone my soul waits in silence; from Him comes my salvation." Psalm 62:2
Psalm 63 - Many times my heart needs to be reminded that I need to thirst for God. Seeking God is always a good idea because He is always found. "O God, you are my God; earnestly I seek you; my soul thirst for you…" Psalm 63:1
Psalm 73 - The first part of this psalm the author is complaining about the prosperity of the wicked. Until verse 17, then he remembers that God ordains all of their steps. "But for me it is good to be near to God…" Psalm 73:26
Psalm 80 - God often allows us to be stripped of everything so we can be reminded that He is enough. But He always restores as well. "Restore us, O God of hosts; let your face shine, that we may be saved." Psalm 80:7
Psalm 90 - God is our dwelling place. Even if "home" feels insecure - we can make our home with God. "Lord, you have been our dwelling place in all generations." Psalm 90:1
Psalm 91 - God is our shelter and refuge. Everyone might be against us, but God is on our side. "He who dwells in the shelter of the Most High will abide in the shadow of the Almighty." Psalm 91:1
Psalm 92 - God's great works are to be remembered. Not just because He did them, but they give us reasons to trust Him. "It is good to give thanks to the Lord, to sing praise to your name, O Most High; to declare your steadfast love in the morning and your faithfulness by night." Psalm 92:1-2
Psalm 107 - Although a longer psalm, it is a great commentary of what God's steadfast love and wondrous works can do in a life. We can cry out to Him at any time! "Then they cried to the Lord in their trouble, and He delivered them from their distress." Psalm 107:6
Psalm 112 - Our God will not be moved. No matter what this life brings, God is the same. We don't need to be afraid. "Their hearts are secure, they will have no fear;" Psalm 112:8
Psalm 116 - We love God because He first loved us. And He will always hear our prayers. What a promise to know we have a God who is always listening. "I love the Lord, because He has heard my voice and my pleas for mercy." Psalm 116:1
Psalm 121 - I call this my "mountain" song. Do you need God's help? Cry out and know that He never sleeps and watches over you. "I lift up my eyes toe hills from where does my help come? My help comes from the Lord, who made heaven and earth." Psalm 121:1-2
Psalm 130 - We can wait with hope. God is in the pit with us. We don't face this darkness alone. "I wait for the Lord, my soul waits, and in His Word I hope." Psalm 130:6
Psalm 136 - Want a picture of God's steadfast love? Each refrain talks about how God's wonderful past works are a reflection of His love for us. "Give thanks for He is good, for His steadfast love endures forever." Psalm 136:1
Psalm 139 - God knows all about us. Nothing about you is hidden from God. He knows our past, present, and future. "How precious to me are your thoughts O God!" Psalm 39:17
Psalm 142 - Take refuge in a God who loves you, knows you, and protects you. You can cry out to Him. "I cry aloud to the Lord; I lift up my voice to the Lord for mercy. I pour out before Him my complaint; before Him I tell my trouble."
Psalm 147 - Do you have huts in your heart tonight? God heals the brokenhearted. It is His specialty. Go to Him and He will begin the healing process. "He heals the brokenhearted and binds up their wounds." Psalm 147:3
Have a Bible-Reading Plan
Reading the Book of Psalm is not a magic potion to automatically help you sleep. Let me ask you, what are you doing now to get to sleep? If you are struggling to fall asleep, why not try the prayers and cries for help that were written thousands of years ago? The God who intervened in the lives of these authors is the same God who intervenes in your life. Getting a plan is key to reading the Bible consistently. It is the "secret" to keep going – no matter what comes in life.
Get to know God through the Psalms! This workbook and reading plan includes seven weeks of psalms to read with reflection questions. The list above, the 31 Psalms to Help You Fall Asleep are included in this workbook as well. You can download this list and the free workbook to help you know God better. You never know, it might even help you sleep tonight!
Photo Credit: © Unsplash/Nathan Dumlao
---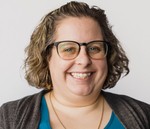 Sarah E. Frazer is a wife, mother, and writer who loves to strengthen and encourage the weary mom to connect with God so that she can replace feelings of discouragement, disillusionment, and disappointment with God's daily peace. Sarah is the author of several Bible study resources found on her website, sarahefrazer.com/shop. Follow her on Instagram here and download her Psalms of Gratitude for free here.