7 Benefits of Reading Through the Bible in a Year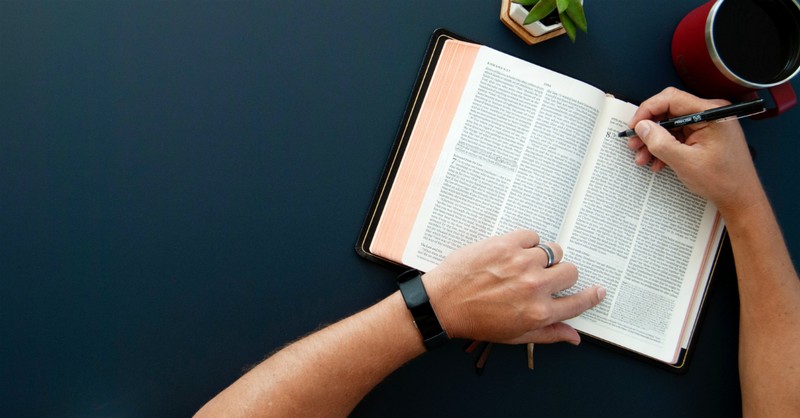 Common resolutions each new year are to lose weight, save money, exercise more, or organize. One popular spiritual discipline Christians pursue is to read through the Bible. Plans are available through a variety of ministries and online as a guide to the passages that will complete the reading in twelve months.
We can read scripture through the sequence of events, which inserts the words of the prophets and the poetic books into the historical records, or in the canonized version which leads us through the index order. Whichever selection we make will get us through the entirety of the Word by the end of the calendar.
One guard we should put in place is to not put so much emphasis on the chart that we forget the reason we want to read. Our purpose is to absorb our Father's messages and not give ourselves a pat on the back because we completed a task.
Why Should We Read the Bible?
The Bible is alive. No other book was authored by a supernatural person whose very words impart life.
The Bible gives us wisdom. Written over a period of centuries, the inspired scrolls provide solutions for every situation we can face.
The Bible tells us of the Savior who loves us. No other belief system worships a God who loves its followers enough to give His life for them.
The Bible feeds us. Jesus is God's Word in the flesh, and He is the bread of life for our souls.
7 Benefits of Reading the Bible from Beginning to End Each Year
1. Reading through the Bible every year can instill discipline in making time with the Lord a priority. We develop the habit which becomes a part of everyday life. This doesn't mean we neglect other studies or devotional sites we normally go to. But when we have a visual image of selections, we are less likely to forget to pick up our copy of the scriptures each day.
But seek first his kingdom and his righteousness, and all these things will be given to you as well. (Matthew 6:33 NIV)
2. We can gain new insight. When we approach our study period with an open heart, we can read the same passages over and over and receive a different revelation. Inscribing notes next to verses or writing our thoughts in a journal can remind us of what the Holy Spirit revealed to us when the passage was previously read.
I find it helpful to write down questions that come to my mind while I read. The answers don't always come right away. But if we use the 12-month procedure year after year, the next time we interact with it, the light may come on and our minds may receive the answers we sought.
Do your best to present yourself to God as one approved, a worker who does not need to be ashamed and who correctly handles the word of truth. (2 Timothy 2:15 NIV)
3. We learn how each part of the Bible relates to itself. Some of the plans include passages from the Old and New Testament every day. Meditating on each of the holy covenants simultaneously can show us the revelation of Christ through the sacrifices and festivals.
We have the advantage of the Holy Spirit that saints didn't have until Christ's resurrection. Those who walked and talked with Jesus didn't perceive at that time how He fulfilled every prophecy, yet through the Word of God, we can receive illumination. A printed outline can guide us toward this target.
And beginning with Moses and all the Prophets, he explained to them what was said in all the Scriptures concerning himself. (Luke 24:27)
4. We set a good example for others. When we set aside this time each day and do not deviate from it, we demonstrate how important the Word is to our lives. Any daily Bible study can do this, but when we have a chart to keep us on track, we are more likely to adhere to it.
Only be careful, and watch yourselves closely so that you do not forget the things your eyes have seen or let them fade from your heart as long as you live. Teach them to your children and to their children after them. (Deuteronomy 4:9)
5. We read parts of the Bible we may skim over through other selected studies. Because the Bible is God's inspired Word, we can glean insight from every aspect of the sacred writings. The genealogies and the Levitical law can seem boring when we read them and we may nod off occasionally, but Jehovah had a purpose in including these things. The famous prayer of Jabez was gleaned from the begats in Chronicles.
The unfolding of your words gives light; it gives understanding to the simple. (Psalm 119:130)
6. Reading chronologically helps us put the historical record into perspective. When we see the order of events the whole picture of the Creator's purpose can become clearer. We can learn more about the progression of Israel's formation.
For everything that was written in the past was written to teach us, so that through the endurance taught in the Scriptures and the encouragement they provide we might have hope. (Romans 15:4)
7. We learn the order of the books of the Bible. This is not a prerequisite for spiritual enlightenment but learning the sequence of the writings can help us when searching for a particular book. There is nothing wrong with using the index; after all that's why it's there. But when we want to find a reference quickly, it's great to have it in our heads.
But if from there you seek the Lord your God, you will find him if you seek him with all your heart and with all your soul. (Deuteronomy 4:29)
The Best New Year's Goal
If we scrutinize with a yearly guide, it doesn't mean we abandon other scriptural study. This method of comprehension is an alternative to give our minds a fresh perspective and opportunity to hear from the Father.
We should also reject condemnation from our own minds if we miss a day or two from the record. Looking at the chart with missing check marks can cause frustration and many have forfeited the strategy due to the burden of trying to catch up.
The objective is to comprehend what the Lord says. If we fall behind on the calendar, it doesn't mean we are failures. We can simply keep learning without the worry of what day it is.
We can start fresh each year and go into this activity with anticipation and excitement. This is one New Year's resolution that can benefit us more than any other. Lost weight usually results in gaining it back over time. Exercise routines stop or get lax, and the money saved may be spent.
The Lord's holy words remain with us and continue to give us benefits that have no end. If we decide to pursue study in a new way this year, we may find a vision we want to explore every twelve months.
No matter which way we decide to renew our minds with the manna from heaven, we know we will receive blessings and insight to guide our lives.
Do not conform to the pattern of this world, but be transformed by the renewing of your mind. Then you will be able to test and approve what God's will is—his good, pleasing and perfect will. (Romans 12:2)
Photo Credit: ©Sparrowstock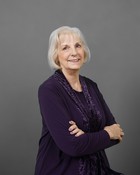 Barbara Latta is a true southerner and is transplanted from Arkansas to Georgia. She writes a monthly column in her local newspaper and contributes to devotional websites, online magazines, and has stories in several anthologies. She is the author of God's Maps, Stories of Inspiration, and Direction for Motorcycle Riders. She enjoys traveling with her Harley-riding prince on his motorcycle taking in the creativity of nature. Drinking coffee on the patio while the sun comes up is her favorite time of day. Barbara shares about walking in grace and thriving in hope on her blog, Navigating Life's Curves, at www.barbaralatta.blogspot.com. She cherishes her role in life as a wife, a mom to two grown sons, and Mimi to one granddaughter.
Related podcast:
The views and opinions expressed in this podcast are those of the speakers and do not necessarily reflect the views or positions of Salem Web Network and Salem Media Group.
Related video:
These verses serve as a source of renewal for the mind and restoration for the heart by reinforcing the notion that, while human weakness is inevitable, God's strength is always available to uplift, guide, and empower us.
Video stock video and music probided by SoundStripe