The Son of Man: Why Jesus' Favorite Name for Himself Has Deep Meaning for Us
Kyle Blevins

Crosswalk.com Contributing Writer

Updated

Feb 25, 2021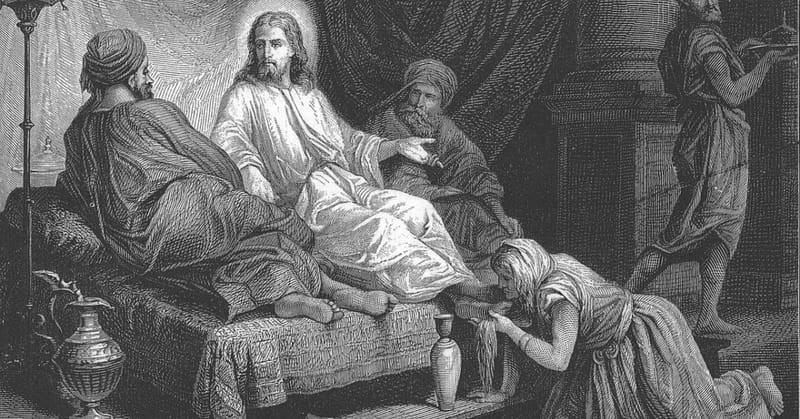 We read that Jesus was called many names throughout the Bible, but Son of Man stands apart for several reasons. The number of times we see this name alone separates it from some of the others. Just as with a name like Lamb of God, this name has a distinct meaning that is easily defined and tied back to Scripture. What is the significance and the implications of Christ being the Son of Man? Just like other names of God, this name has rich meaning. Let's explore this powerful name.
What Does "Son of Man" Mean"?
Jesus often called himself the Son of Man as part of his interactions with people. On the one hand, saying he was the Son of Man would have been a very ordinary thing to say. Like it's use in Ezekiel, 'son of man' can simply mean, 'human being.' But of course, Jesus also was speaking to his identity as the Messiah. He was alluding to Daniel 7, claiming his Messiahship and his role in the redemption of the world.
Jesus' humanity mattered. Jesus was conceived by the Spirit and full of the Spirit of God, but he was birthed by Mary and born as a man. His ability to sympathize in all of our weaknesses (Hebrews 4:15) and not sin (2 Corinthians 5:21), means he was and is the only one who could redeem us.
Similarly, his sonship can teach us a lot about himself. In Matthew 3:17 we read, "And a voice from Heaven said, 'This is my dearly loved Son, who brings me great joy.'" In Judaism, the firstborn son is viewed as significant in "the redemption of the first-born son." This is a commandment in Jewish culture where the firstborn son is "redeemed" and predestined to serve as a priest. The firstborn son was also given a double portion of the inheritance. Sons were viewed in this time as being chosen, prepared with purpose, and to carry on the vision of the father. This helps shape the significance of Jesus being called the Son of Man.
Photo Credit: ©Wikimedia 
---