There are No Accidents with God
Mark Altrogge

Senior Pastor, Sovereign Grace Church of Indiana, PA

2015

12 Aug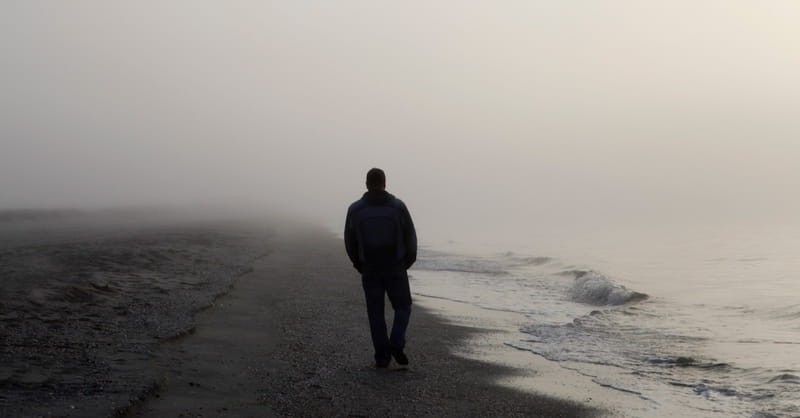 Tony Evans tells this story: "Our God is sovereign. That means there's no such thing as luck. Anything that happens to you, good or bad, must pass through His fingers first. There are no accidents with God. I like the story of the cowboy who applied for health insurance. The agent routinely asked him, 'Have you ever had any accidents?' The cowboy replied, 'Well no, I've not had any accidents. I was bitten by a rattlesnake once, and a horse did kick me in the ribs. That laid me up for a while, but I haven't had any accidents.' The agent said, 'Wait a minute. I'm confused. A rattlesnake bit you, and a horse kicked you, Weren't those accidents?' 'No, they did that on purpose."
There are no accidents with God.
God's sovereignty is his complete and absolute rule, control, and power over all things. God has decreed all that has ever happened and ever will happen and ultimately brings about all things he has purposed.
He has total control of all things past, present and future. Nothing happens that is out of His knowledge and control. All things are either caused by Him or allowed by Him for His own purposes and through His perfect will and timing…. He is the only absolute and omnipotent ruler of the universe and is sovereign in creation, providence and redemption. (from www.GotQuestions.org)
There are no accidents with God. And he has a perfect timing for everything he does.
Remember the former things of old; for I am God, and there is no other; I am God, and there is none like me, declaring the end from the beginning and from ancient times things not yet done, saying, 'My counsel shall stand, and I will accomplish all my purpose,' Isaiah 46:9–10
Have you ever felt like you were in the middle of a perfect storm? How did I get here? How did this happen? Wherever we find ourselves and whatever we have to deal with we can know that God in his infinite wisdom has designed it for our good and to make us like Christ and bring him glory.
It's no accident you are where you are. Even if you got there because of an accident. God has a perfect plan and there are no accidents with him. The family you were born into was no accident. The country you live in, the language you speak, the friends you have, your weaknesses, mistakes you have made, poor decisions—none of them are accidents to God. Failures with your spouse and children, things you wish you had done differently, painful experiences—none of them are accidents to God.
Joseph's brothers intended to harm him, but later in life Joseph saw that it was God's intent to bless him through the sinful actions of his brothers. They meant it for evil; God meant it for good.
Do you regret certain decisions you've made? Did things not turn out the way you had hoped? Do you feel stuck now? Do you wish you had done things differently? There are no accidents with God.
God in his sovereignty even overrides our sins. Maybe you really blew it. You feel like your sin has wrecked your life. Maybe you are suffering long-term consequences for a bad mistake. Remember there are no accidents with God. God is not the author of sin, and he doesn't tempt us to sin. But even when we sin and bring consequences into our lives, God in his sovereignty can even work our failures and sins for our good.
Been bitten by a rattlesnake or kicked by a horse? Remember, there are no accidents with God.
---
Mark Altrogge has been senior pastor of Sovereign Grace Church of Indiana, Pennsylvania, since 1982. He has written hundreds of songs for worship, including "I Stand in Awe" and "I'm Forever Grateful." Mark and his wife, Kristi, have four sons and one daughter. Find out more on his blog, The Blazing Center.