32 Uplifting Bible Quotes for Life that Will Change Your Outlook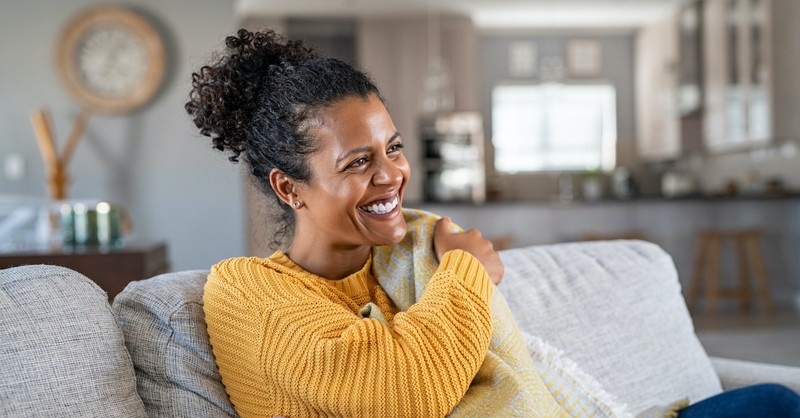 Fear can be relentless but so can our outlook. It's the way we look at life, circumstances, and future plans because it creates a frame of reference. Perspective is the picture frame that can encompass our lives and the best way to frame life is truth-filled, solid, soulful quotes from the Word—the ultimate source of truth for our lives.
In today's busy, tumultuous world, it can be difficult to keep a positive outlook unless we keep our focus on the One who holds the world in His hands, including our lives. Here are 32 quotes for life that will change your outlook.
Best Verses about Living Life with a Purpose
Waking up feeling purposeless is incredibly disheartening. Yet, you know God has something good in store for you. You know God made you on purpose for a purpose. So how do we keep this truth in mind when you do feel like a lost ship drifting at sea? Before we dive into this point, we need to make at least one caveat. In one sense, you are always living in God's purpose.
God is God and He works all things out for good, including your life, according to His purposes. Nothing can happen without God ordaining it. If you feel purposeless, ask God to give you wisdom and direction. James 1:5 states, "If any of you lacks wisdom, let him ask God, who gives generously to all without reproach, and it will be given him." Here are 12 verses that remind us we are living for a purpose on purpose.
"The purposes of a person's heart are deep waters, but one who has insight draws them out" Proverbs 20:5.
"Blessed is the man who walks not in the counsel of the ungodly, nor stands in the path of sinners, nor sits in the seat of the scornful" Psalm 1:1.
"Where there is no guidance, a people falls, but in an abundance of counselors there is safety" Proverbs 11:14.
"For we are His workmanship, created in Christ Jesus for good works, which God prepared beforehand that we should walk in them" Ephesians 2:10.
"But I have raised you up for this very purpose, that I might show you my power and that my name might be proclaimed in all the earth" Exodus 9:16.
"And we know that for those who love God all things work together for good, for those who are called according to his purpose" Romans 8:28.
"And whatever you do, do it heartily, as to the Lord and not to men, knowing that from the Lord you will receive the reward of the inheritance; for you serve the Lord Christ" Colossians 3:23-24.
"For I have come down from heaven, not to do My own will, but the will of Him who sent me" John 6:38.
"For God has put it into their hearts to fulfill His purpose, to be of one mind, and to give their kingdom to the beast, until the words of God are fulfilled" Revelation 17:1.
"Indeed I have spoken it, I will also bring it to pass. I have purposed it; I will also do it" Isaiah 46:11.
"Go therefore and make disciples of all nations, baptizing them in the name of the Father and of the Son and of the Holy Spirit, teaching them to observe all that I have commanded you. And behold, I am with you always, to the end of the age" Matthew 28:19.
"The Lord will fulfill his purpose for me; your steadfast love, O Lord, endures forever. Do not forsake the work of your hands" Psalm 138:8.
One day, life is rosy, and the sun is shining and the next, we have a perpetual rain cloud that seems to chase us. Unforeseen circumstances or disasters all of a sudden come in threes and you're waiting for the other shoe to drop. We sometimes feel like a modern-day Job. God didn't say life would be full of ice cream and rainbows, he did say he would struggle and it's a good thing. Life struggles mold us, change us, and grow us if we embrace the process. Even though you might feel hopelessly lost, remember that Jesus is in that boat with you.
"The LORD is my light and my salvation— whom shall I fear? The LORD is the stronghold of my life— of whom shall I be afraid?" Psalm 27:1.
"For I am the LORD your God who takes hold of your right hand and says to you, Do not fear; I will help you" Isaiah 41:13.
"Cast all your anxiety on him because he cares for you" 1 Peter 5:7.
'When I am afraid, I put my trust in you" Psalm 56:3.
"Therefore I tell you, do not be anxious about your life, what you will eat or what you will drink, nor about your body, what you will put on. Is not life more than food, and the body more than clothing? Look at the birds of the air: they neither sow nor reap nor gather into barns, and yet your heavenly Father feeds them. Are you not of more value than they? And which of you by being anxious can add a single hour to his span of life?" Matthew 6:25-27.
"I lift up my eyes to the hills. From where does my help come? My help comes from the LORD, who made heaven and earth" Psalm 121:1-2.
"Consider it pure joy, my brothers and sisters, whenever you face trials of many kinds, because you know that the testing of your faith produces perseverance. Let perseverance finish its work so that you may be mature and complete, not lacking anything." James 1:2-4
"Now if we are children, then we are heirs—heirs of God and co-heirs with Christ, if indeed we share in his sufferings in order that we may also share in his glory. I consider that our present sufferings are not worth comparing with the glory that will be revealed in us" Romans 8:17-18.
"Blessed is the one who perseveres under trial because, having stood the test, that person will receive the crown of life that the Lord has promised to those who love him" James 1:12.
"Trust in the LORD with all your heart and lean not on your own understanding; in all your ways submit to him, and he will make your paths straight" Proverbs 3:5-6.
Bible Verses about Reflecting on Life
What is Reflection? It is a serious thought or consideration. It also means contemplation, deliberation, pondering, and meditation. This is one single most effective day to deepen your spiritual growth and gain a better outlook on life. Spending time reflecting in God's Word is spiritual growth catalyzed by molding your life to follow Christ. Here are several verses from God's Word to help you reflect.
"Examine yourselves to see whether you are in the faith; test yourselves. Do you not realize that Christ Jesus is in you—unless, of course, you fail the test?" 2 Corinthians 13:5.
"But the fruit of the Spirit is love, joy, peace, forbearance, kindness, goodness, faithfulness, gentleness and self-control. Against such things there is no law" Galatians 5:22-23.
"Do not merely listen to the word, and so deceive yourselves. Do what it says. Anyone who listens to the word but does not do what it says is like someone who looks at his face in a mirror and, after looking at himself, goes away and immediately forgets what he looks like" James 1:22-24.
"Do not conform to the pattern of this world, but be transformed by the renewing of your mind. Then you will be able to test and approve what God's will is—his good, pleasing and perfect will" Romans 12:2.
"Everyone ought to examine themselves before they eat of the bread and drink from the cup. For those who eat and drink without discerning the body of Christ, eat and drink judgment on themselves" 1 Corinthians 11:28-29.
"Let us examine our ways and test them, and let us return to the Lord" Lamentations 3:40.
"I have considered my ways and have turned my steps to your statutes. I will hasten and not delay to obey your commands" Psalm 119:59-60.
"You, dear children, are from God and have overcome them, because the one who is in you is greater than the one who is in the world" John 4:4.
"Finally, brothers and sisters, whatever is true, whatever is noble, whatever is right, whatever is pure, whatever is lovely, whatever is admirable—if anything is excellent or praiseworthy—think about such things"Philippians 4:8
"Why do you look at the speck of sawdust in your brother's eye and pay no attention to the plank in your own eye? How can you say to your brother, 'Let me take the speck out of your eye,' when all the time there is a plank in your own eye? You hypocrite, first take the plank out of your own eye, and then you will see clearly to remove the speck from you
Photo credit: ©GettyImages/Ridofranz
---

Heather Riggleman is a believer, wife, mom, author, social media consultant, and full-time writer. She lives in Minden, Nebraska with her kids, high school sweetheart, and three cats who are her entourage around the homestead. She is a former award-winning journalist with over 2,000 articles published. She is full of grace and grit, raw honesty, and truly believes tacos can solve just about any situation. You can find her on GodUpdates, iBelieve, Crosswalk, Hello Darling, Focus On The Family, and in Brio Magazine. Connect with her at www.HeatherRiggleman.com or on Facebook.