31 Verses to Remind You of God's Love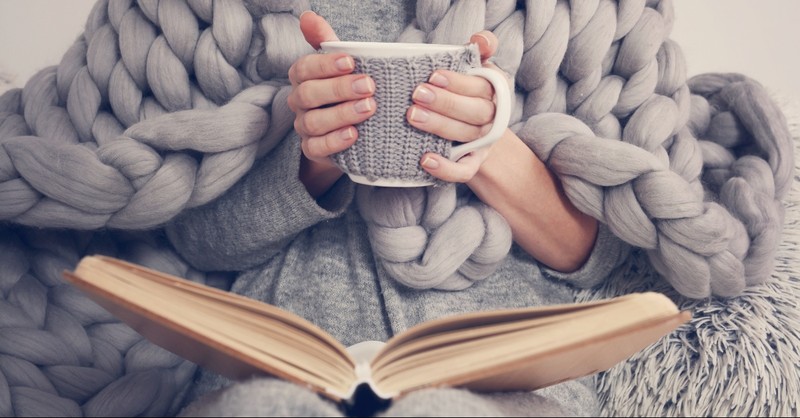 Recently, I sat with my therapist to talk about life, much like I have done for the past couple of years. If I could summarize our chats, they would sound something like love found, love lost, and love I hope to receive one day. Our last session was nothing different. We spent time talking about the people in my life, the circumstances, good or bad, and how I was responding to it all. I have to thank her, aside from the amazing work she's helped me do, she keeps reminding me of a certain truth.
No matter who's in my life, no matter what they have or have not done, nothing in their ability to love or hurt compares to God's character. Nothing.
Comparing Human Love to God's Love
See, I make a very common mistake. I take my experiences with people and claim that they're a reflection of God. If my boss makes work difficult, God isn't helping me. If peers mistreat me, God doesn't love me. On paper, the thoughts sound crazy, but in my mind, they sound very rational.
Can you relate?
Maybe those people are a reflection of God in one sense – they do bear His image (Genesis 1:27). But human ability to love despite sinful tendencies is nothing compared to God's love. He does so without sin.
So how do we stop ourselves from making the incongruent comparison of human love and God's love? How do we prevent ourselves from forgetting just who made us in our mother's womb (Psalm 139:13)? I think the solution is, as my therapist keeps urging me, to remind ourselves of God's love.
If you're like me, you're prone to forget. God could have just delivered us from calamity, but that won't stop us from doubting or fearing the next time something happens. Reminds me of Elijah delivering a miracle to King Ahab, then fearing retribution from the king's wife Jezebel (1 Kings 18, 19)
We could be like Elijah, or we could choose to be different. By making a conscious effort to both acknowledge and trust God, we can continuously exchange our fear for security in the Lord. Here are 31 verses to remind you of God's love, one for each day of the month.
31 Verses to Remind You of God's Love
"We love because he first loved us." (1 John 4:19)
"For God loved the world in this way: He gave his one and only Son, so that everyone who believes in him will not perish but have eternal life. For God did not send his Son into the world to condemn the world, but to save the world through him." (John 3:16-17)
"My lips will glorify you because your faithful love is better than life." (Psalm 63:3)
"Do not fear, for I am with you; do not be afraid, for I am your God. I will strengthen you; I will help you; I will hold on to you with my righteous right hand." (Isaiah 41:10)
"If we confess our sins, he is faithful and righteous to forgive us our sins and to cleanse us from all unrighteousness." (1 John 1:9)
"But God, who is rich in mercy, because of his great love that he had for us, 5 made us alive with Christ even though we were dead in trespasses. You are saved by grace!" (Ephesians 2:4-5)
"I am able to do all things through him who strengthens me." (Philippians 4:13)
"When I observe your heavens, the work of your fingers, the moon and the stars, which you set in place, what is a human being that you remember him, a son of man that you look after him?" (Psalm 8:3-4)
"But the fruit of the Spirit is love, joy, peace, patience, kindness, goodness, faithfulness, gentleness, and self-control. The law is not against such things." (Galatians 5:22-23)
"But God proves his own love for us in that while we were still sinners, Christ died for us." (Romans 5:8)
"The Lord is my shepherd; I have what I need. He lets me lie down in green pastures; he leads me beside quiet waters. He renews my life; he leads me along the right paths for his name's sake." (Psalm 23:1-3)
"The Lord your God is among you, a warrior who saves. He will rejoice over you with gladness. He will be quiet in his love. He will delight in you with singing." (Zephaniah 3:17)
"Give thanks to the God of heaven! His faithful love endures forever." (Psalm 136:26)
"Where can I go to escape your Spirit? Where can I flee from your presence?" (Psalm 139:7)
"Then Jesus said, 'Father, forgive them, because they do not know what they are doing.' And they divided his clothes and cast lots." (Luke 23:34)
"Above all, put on love, which is the perfect bond of unity." (Colossians 3:14)
"I give you a new command: Love one another. Just as I have loved you, you are also to love one another." (John 13:34)
"For it was you who created my inward parts; you knit me together in my mother's womb. I will praise you because I have been remarkably and wondrously made. Your works are wondrous, and I know this very well." (Psalm 139:13-14)
"Haven't I commanded you: be strong and courageous? Do not be afraid or discouraged, for the Lord your God is with you wherever you go." (Joshua 1:9)
"In him we have redemption through his blood, the forgiveness of our trespasses, according to the riches of his grace" (Ephesians 1:7)
"For the Lord disciplines the one he loves, just as a father disciplines the son in whom he delights." (Proverbs 3:12)
"For you, Lord, are kind and ready to forgive, abounding in faithful love to all who call on you." (Psalm 86:5)
"For he will conceal me in his shelter in the day of adversity; he will hide me under the cover of his tent; he will set me high on a rock." (Psalm 27:5)
"Therefore, let us approach the throne of grace with boldness, so that we may receive mercy and find grace to help us in time of need." (Hebrews 4:16)
"Cast your burden on the Lord, and he will sustain you; he will never allow the righteous to be shaken." (Psalm 55:22)
"You are my shelter and my shield; I put my hope in your word." (Psalm 119:114)
"The name of the Lord is a strong tower; the righteous run to it and are protected." (Proverbs 18:10)
"Only goodness and faithful love will pursue me all the days of my life, and I will dwell in the house of the Lord as long as I live." (Psalm 23:6)
"Now if any of you lacks wisdom, he should ask God—who gives to all generously and ungrudgingly—and it will be given to him." (James 1:5)
"Even if my father and mother abandon me, the Lord cares for me." (Psalm 27:10)
"As far as the east is from the west, so far has he removed our transgressions from us." (Psalm 103:12)
Everyday Recognition
These are only some of the verses that capture the magnitude of God's love. There are plenty more to be found in Scripture. By singing our praise to the Lord on a daily basis, we acknowledge Him for who He is, what He does, and why we need Him. We can't give thanks enough, but we can try, and as we try, we'll remember – He loves us more than we'll ever know.
Photo Credit: ©iStock/Getty Images Plus/Albina Gavrilovic
---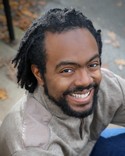 Aaron D'Anthony Brown is a freelance writer, hip-hop dance teacher, and visual artist, living in Virginia. He currently contributes work to iBelieve, Crosswalk, and supports various clients through the platform Upwork. He's an outside-the-box thinker with a penchant for challenging the status quo. Check out his short story "Serenity."