We're Pretending to Incorporate the Spirit
John Barry

Former Editor-in-Chief of Bible Study Magazine

2014

18 Feb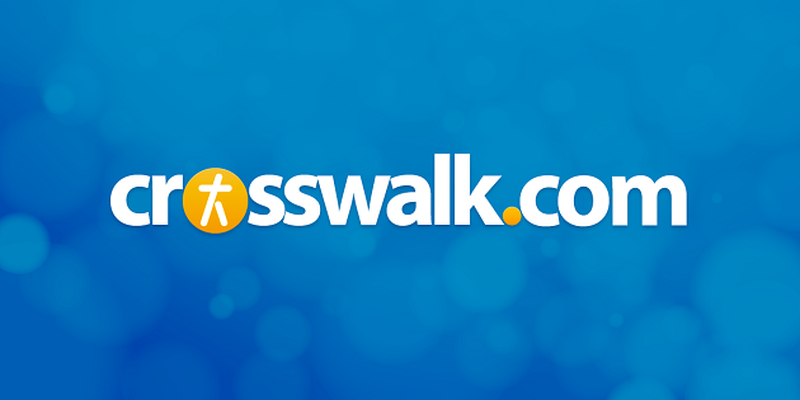 Thousands of people in the stadium were coming forward, and as each accepted Christ a Bible was handed to them. I watched and thought: If they open their new Bible to the beginning, they will find poetic language about God's creation and a story of two people living in a garden. If they flip 75 percent in, they'll find a genealogy in Matthew. And at the end, they'll find visions of an old man in a book called Revelation. Very little of it will make sense.
We're trained from the beginning to believe that Christianity is all about me, myself, and my Bible. We're not given structure or instruction. We're just told, "God will speak through it." It's an overused phrase packed with theology we don't understand—until we experience it.
Later in life, as long-time Christians, we convince ourselves that God is speaking through the words, but we often don't think about how. We just know it when we feel it; we can't explain it. We're not even sure how to find the Holy Spirit. We appeal to general phrases like, "God speaks to me." That works, until we wake up one morning and say, "I can't remember the last time I heard God." And then it hits us: We don't really know how to incorporate the Holy Spirit into Bible study. That thought is so frightening that we won't tell anyone. We will just sit the Bible on a shelf.
God's Not-So-Distant Cousin
Prior to Jesus, the Holy Spirit was primarily with select individuals, like kings and prophets (e.g., 2 Sam 23:2; Isa 61:1). They were God's ambassadors—carriers of His Word.
But prophets, like Isaiah, looked forward to the day when the Holy Spirit would be poured out upon all of Israel and ultimately upon all people (Isa 32:15). He described it as the wilderness (the world) becoming a fruitful field and ultimately a forest (something worth investing in).
Jesus came to fulfill this idea. Isaiah prophesied that as well: "And the Spirit of the Lord shall rest upon him, the Spirit of wisdom and understanding, the Spirit of counsel and might, the Spirit of knowledge and the fear of the Lord" (Isa 11:2). Jesus wasn't just bringing salvation to the world; He was changing the world. The Holy Spirit is the one who carries out this action.
We think of the Holy Spirit in terms of comfort and help, and He is those things. But He also has teeth. Hence all the fire:
"As the people were in expectation, and all were questioning in their hearts concerning John [the Baptist], whether he might be the Christ, John answered them all, saying, 'I baptize you with water, but he who is mightier than I is coming… [Jesus] will baptize you with the Holy Spirit and with fire. His winnowing fork is in his hand, to clear his threshing floor and to gather the wheat into his barn, but the chaff he will burn with unquenchable fire' " (Luke 3:15–17).
We have made the Holy Spirit into our buddy. We've ignored the fact that He wants us to change our ways. We've replaced the fire of the Spirit with only comfort, and in doing so we've quenched it. We've replaced God's plan with ours. The Holy Spirit is our guide, and guides don't listen to the people they're leading. When the Spirit opens up God's Word for us, He is trying to convince us to change—not just imparting special knowledge. I believe this is why we seem to lose the ability to hear God: We're listening for what we want to hear, not what we need to hear.
The God Who Seems Late to the Party
The Spirit is the first person we invite to our church party, yet He seems like the last to arrive. Thus, when most of us think about our relationship with the Spirit, we feel shameful. You may even be feeling that way now: You're ashamed that you don't hear God, see Him at work, or feel His presence. In our shame, we often run away from the Spirit. Yet, that's the opposite of what God wants. It's the Spirit's job to replace that shame with hope and love (Rom 5:5).
Once I realized this, I came to another startling realization. I was searching for the Spirit in church services and asking Him to arrive in worship songs, yet He was already present. Paul says, "Do you not know that your body is a temple of the Holy Spirit within you, whom you have from God? You are not your own, for you were bought with a price [the price of Christ dying for you on the cross.] So glorify God in your body" (1 Cor 6:19–20). The idea of God moving from a physical temple in Jerusalem to indwelling our bodies with His very holy presence is unprecedented.
This is not a God that we find within ourselves, though. This is a God who comes from outside of us, finds us, and then goes inside of us—changing us from within. This is a God who can do that because He was willing to suffer and die for us. His resurrection overthrows the power of human flesh to make His will and reign on earth possible.
The Holy Spirit and Bible Study Must Work Together
The Holy Spirit moves us to be changed by God's Word (John 14:26). The Spirit guarantees our relationship with God. Paul says that when we "heard the word of truth" (the good news that Christ has saved us) "and [we] believed in him," we were "sealed with the promised Holy Spirit, who is the guarantee of our inheritance until we acquire possession of [our salvation], to the praise of [Christ's] glory" (Eph 1:13–14). We have a guarantee, and now we have to live for that.
When the Spirit calls us, moves us, and wants to change us, we need to listen. By filing the teeth of the Spirit, and by assuming that He needs to arrive when He's already present, we've lost our ability to make Him part of our Bible study. We need Him again, badly. We need the Spirit to bring clarity and discern the way forward. Every day, we allow the work of God to be stopped by our deafness to the Spirit. We miss opportunities that may not rise again.
It's simple to hear the call of the Spirit in your Bible study and in your life: just listen. Find times of silence. Pay attention to what seems out of the ordinary. Watch for God at work among us. Set aside busyness and distractions so that you can see God move. You won't regret it.
---
All biblical references are from the English Standard Version (ESV).
Get more out of your Bible study. Pick up the Scholar's Library base package from Logos at Logos.com/Scholars
Article courtesy of Bible Study Magazine published by Logos Bible Software. Each issue of Bible Study Magazine provides tools and methods for Bible study as well as insights from people like John Piper, Beth Moore, Mark Driscoll, Kay Arthur, Randy Alcorn, John MacArthur, Barry Black, and more. More information is available at http://www.biblestudymagazine.com. Originally published in print: Copyright Bible Study Magazine (May–Jun 2011): pgs. 40–42.