What Does it Mean That God Is Our Refuge in Psalm 46?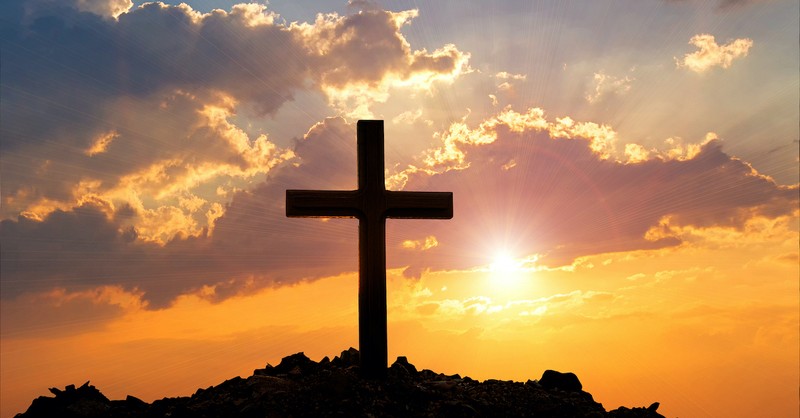 As an adolescent outside the church, I was completely unaware of God as a refuge. Although I needed a place to often hide my face, or run to, my course was not set on God. I sought comfort in a friend's home, cookie dough, sports, and TV. Rarely did my mind wander to the realities that there was God who saw me in my pain. At least, not until He gripped my heart and invoked faith. When the gospel was clearly presented, my heart yearned for the restoration of brokenness I so desperately felt. I walked away that day with very limited knowledge of God as my refuge, but a faith that so desired Him to be. Whether you've just found faith or life has thrown you immense seasons of suffering I pray you find God as your greatest source of comfort and "refuge and strength, a very present help in trouble" (Psalm 46:1).
What Does Psalm 46 Mean by 'God Is Our Refuge?'
When asked how God is our refuge, Psalm 46 answers in light of a war zone. The psalm is thought to be penned in response to David's significant victories over neighboring nations (2 Samuel 8:1-18). We learn through this Psalm that the people of Israel do not place their hope in honored military commanders, or the hidden sanctuaries of home, but in God alone. Simply put, Psalm 46 is reminding all Christians that we serve a just, powerful, sovereign, and gracious God who dwells among us.
The psalm can be broken into three parts. In verses 1-5 we see that no matter how challenging or difficult our days become, God is abundantly powerful, and sovereignly cares for our deepest need. Even if we feel the world is imploding, or death and fear are imminent, we can find comfort in God. Verse 6-9 display God as always with us. Even as enemies near, we can rest assured that God works on behalf of His church, and reigns justly. He calls us to behold His works in the past, and put our faith in His unchanging glory as we look to the future. Verses 10-11 describe the care we find in God's presence, and the instruction to be still and know Him. For He is exalted all throughout the earth, and His great might and mercy is the comfort and fortress in which we rest.
What Else Does the Bible Say about God as a Refuge?
For the Israelite nation, this passage was a song of praise and reminder of who God is. It kept His faithfulness at the forefront of their minds in times of trouble and instilled the promise that He is and will be exalted among all nations. For believers now, this passage both reminds us of God's commitment to His people and points to Jesus as our source of hope and security. In His faithful commitment to His people, God sent His son Jesus to be the deliverer for both Jew and Gentile (Romans 1:16).
Through His life, death, and resurrection Jesus absorbed the full wrath of God in our place and defeated sin, Satan, and death once and for all (Romans 5:8-9). This act of grace and mercy is an extension of God as a refuge, as He offers us a place in His loving, protective care. Through belief in the gospel, we are granted a new identity as a child of God (Galatians 2:20). This means that He now views us through the lens of Jesus (2 Corinthians 5:21). No longer are we seen in our sin, but are granted God's protection, providence, and approval because of Christ.
Belief in the gospel provides the way in which we experience God as a refuge. Even in the midst of deep suffering, persecution, and bouts of sin, we can find hope in Christ. As Paul was writing to the Corinthian church, he tells them of a persistent struggle:
"I was given a thorn in my flesh, a messenger of Satan, to torment me. Three times I pleaded with the Lord to take it away from me. But he said to me, "My grace is sufficient for you, for my power is made perfect in weakness." Therefore I will boast all the more gladly about my weaknesses, so that Christ's power may rest on me. That is why, for Christ's sake, I delight in weaknesses, in insults, in hardships, in persecutions, in difficulties. For when I am weak, then I am strong." - 2 Corinthians 12:8-10
Not only does Paul deal with the thorn in his flesh, but he had been beaten, mocked, shipwrecked, and imprisoned for the sake of the gospel (2 Corinthians 11:24-30). Even as a chosen apostle of Christ he struggled with sin (Romans 7:15-20), and yet, the Lord still told Him His grace is sufficient to satisfy. Whatever challenges we face, we can rest assured that Jesus is our refuge and strength (Philippians 4:11-13).
How Can Christians Take Refuge in God?
My practical knowledge of God as my refuge has come over time through seasons of hardship. Although I still struggle with contentment, it is through the following practices that God is teaching me how all battles can be faced through His refuge and strength. We take heart as Jesus calls all who are weary and burdened to find our rest in Him (Matthew 11:28-30). Acknowledging our weakness and casting our cares on Him provides the rest we are looking for. We find refuge as God not only nourishes our souls through His word but hears our cries and responds to our calls (1 Peter 5:7, Psalm 18:6).
As we experience the stress of this world, we trust that His ways are higher than our ways, and His thoughts are higher than our thoughts (Isaiah 55:8-9). We find refuge as we trust in His power, authority, and sovereignty. This means we place our faith over our feelings as God is in control of each situation and struggle we face. For "the grass withers, the flower fades, but the word of our God will stand forever" (Isaiah 40:8). We trust God's attributes as we fight the temptation of the world and schemes of the enemy with God's word. Just as Jesus survived the temptation of His time in the desert (Luke 4:1-13), we too can stand up to the brokenness of this world by taking "up the shield of faith, with which you can extinguish all the flaming arrows of the evil one...and the helmet of salvation and the sword of the Spirit, which is the word of God. And pray in the Spirit on all occasions with all kinds of prayers and requests" (Ephesians 6:16-18).
The author of Psalm 46 says we find our refuge in God by being still and knowing who He is. This means we meditate on His word, contemplate His power and authority, and mirror Jesus as we seek desolate places to pray and rest in God's presence through solitude (Luke 5:16). We revel in His magnitude and might as we seek to do the same. Finding refuge in God does not lead us to a complacent or comfortable life, but instead ushers us into our purpose as believers. As John Piper said in his sermon God: Refuge for His People, Exalted Among the Nations:
"Psalm 46:10 says, "Be still [or cease striving, cease hurrying, be still, be quiet] and know that I am God. I am [or: will be, it's probably a promise] exalted among the nations, I will be exalted in the earth!"
What that text says is that the life-revolutionizing impact of God's supremacy in the world and his inevitable triumph over the nations, and the coming of his glorious kingdom of righteousness and peace—the impact of this awesome reality doesn't hit us and hold us and shape us unless we become still, and quiet before God. GOD hits home in the stillness. If you want your life to be significant, you've got to stop running, and stop scurrying about, and turn off the TV and the radio, and get alone, and be quiet, and let the mammoth realities of human lostness and eternal judgment and never-ending joy and God's universal triumph take hold of you and change your life."
We risk everything for the gospel, knowing our joy and satisfaction is ultimately found in Him. "For whoever would save his life will lose it, but whoever loses his life for my sake will save it. For what does it profit a man if he gains the whole world and loses or forfeits himself?" (Luke 9:24-25).
The Refuge of God Grants Hope
Whether the majority of life has been met with pain, or you are just now experiencing your first sense of agony, know that God is faithful to restore. Let us trust in the words of Psalm 46, and praise Jesus for the way He fulfills them for us: Though the nations rage and the kingdoms totter (v 6), God melts the earth as Jesus brings peace. For He says, "peace I leave with you; my peace I give you. I do not give to you as the world gives. Do not let your hearts be troubled and do not be afraid" (John 14:27).
God does not leave us in a tumultuous sea, but His streams of water make the city glad (v 2-4). Jesus is the living water, a wellspring of all life. He says, "If anyone is thirsty, let him come to Me and drink" (John 7:37). Despite whatever comes our way, He will be exalted among the nations (v 10)—at the name of Jesus every knee should bow, in heaven and on earth and under the earth, and every tongue confess that Jesus Christ is Lord, to the glory of God the Father (Philippians 2:10-11).
Photo credit: ©GettyImages/kckate16
Stephanie Englehart is a Seattle native, church planter's wife, mama, and lover of all things coffee, the great outdoors, and fine (easy to make) food. Stephanie is passionate about allowing God to use her honest thoughts and confessions to bring gospel application to life. You can read more of what she writes on the Ever Sing blog at stephaniemenglehart.com or follow her on Instagram: @stephaniemenglehart.
LISTEN: Three Common Obstacles to Understanding the Bible
The views and opinions expressed in this podcast are those of the speakers and do not necessarily reflect the views or positions of Salem Web Network and Salem Media Group.
WATCH: 5 Verses on Strength for When You Feel Weak
Video stock video and music probided by SoundStripe