What Is the Royal Priesthood in 1 Peter?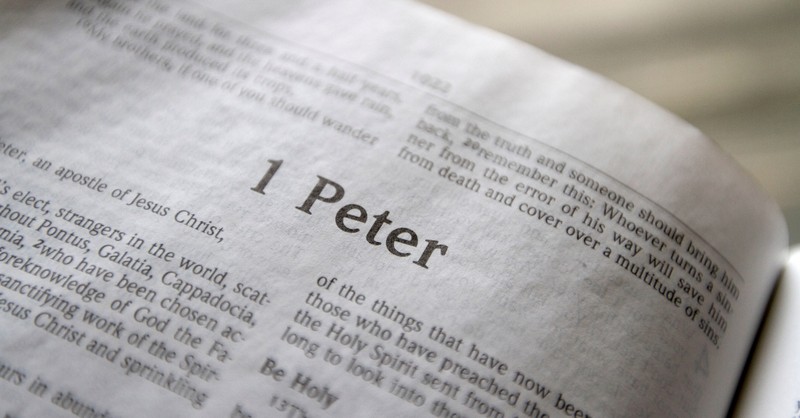 When we think of the word royal, it is common to imagine a king or queen, a castle, or the symbol of a crown. When we think about the royalty of Christ, we often forget that this word, royal, is paired with priesthood. Most of us do not ponder the thought of a priest when we hear the word royal. However, this is exactly how God defines us. What is the royal priesthood in 1 Peter 2:9?
What Is 1 Peter 2:9 Talking About?
At the start of 1 Peter 2, Peter is challenging the church to get rid of their sin and to grow, becoming spiritually mature. Before we even get to royal priesthood, we read of Jesus as the Living Stone in 1 Peter 2:4-5. He is chosen and precious to God. Just like a stone can be used to build a physical house, our lives are used to build a spiritual house with other believers. I love that these verses point out that we are only able to do this through Jesus. It is because of Jesus that Peter can share our individual purposes in the work of God. Jesus is then described as the Cornerstone. He tells how people in the world reject Jesus and disobey His message. (1 Peter 2:6-8) Then, we see "but" indicating a different scenario for those who believe in Christ.
1 Peter 2:9 says,"But you are a chosen people, a royal priesthood, a holy nation, God's special possession, that you may declare the praises of him who called you out of darkness into his wonderful light."
Who: You, when this verse says you, Peter is addressing the church. This means that if you are a believer in Christ Jesus, this Bible verse applies to you.
What: A royal priesthood, a holy nation, and God's special possession.
Why: To declare the praise of Him who called us out of darkness and into His wonderful light.
The phrase, royal priesthood comes up in Scripture. When we think of each of these words: royal and priesthood, they seem very opposite. When we think of royals, we think of a people who are served by others. When we consider priesthood, we remember their role as servants and mediators between mankind and God. The phrase for royal priesthood in the Greek is "basileios hierateuma." Basileios means "royal" and hierateuma means, a priesthood.
I like to think of this combination as we are reigning servants of the King of Kings.
What Is the Meaning of Priesthood?
Psalm 110:4 says, "The Lord has sworn and will not change His mind, "You are a priest forever."
The concept of God's people being set apart and holy is not a new idea to them in 1 Peter 2. We see back in Exodus 19:6, "And you shall be to Me a kingdom of priests and a holy nation.' These are the words that you shall speak to the sons of Israel." The Lord had given His people a special position of being holy. However, as we know, their sacrifices and obedience were never enough to eternally cover their sins. Their obedience showed their faith that God was sending the Messiah who would one day redeem the world.
American Bible Society shares that the primary two roles of a high priest were to stay in contact with God in the holy place and to help the people be pure.
In thinking about the goal of being set apart, Jesus gives us perfect purity and holiness through His sacrifice on the cross. A priest was never perfect, a priesthood was a group of sinners choosing to live their lives in dedication to the Lord. Jesus became our High Priest. (Hebrews 4:14-16) This means that He invited us, Jews and Gentiles alike to be a part of His royal priesthood. He includes us to be joining in His kingdom work.
The only way to become a priest was to be born into the priesthood. This was not something to be earned, this was not something to be bought. In the same way, we cannot earn our salvation, we cannot buy it, it is freely given to us. In fact, we are called to be reborn. John 3:3 says, "Jesus replied, 'Very truly I tell you, no one can see the kingdom of God unless they are born again.'" Jesus invites us to be reborn into His family, into His royal priesthood, not be a physical birth, but a spiritual one.
John 14:12 says, "Very truly I tell you, whoever believes in me will do the works I have been doing, and they will do even greater things than these, because I am going to the Father." Jesus ascended, but He sent His Holy Spirit into the hearts of all who believe in Him. His priesthood continues and will continue into eternity. We should be empowered by knowing that Jesus took on our sin and defeated death.
Priests wore special clothing to show that they were set apart. Isaiah 61:10 says, "I will greatly rejoice in the Lord; my soul shall exult in my God, for he has clothed me with the garments of salvation; he has covered me with the robe of righteousness, as a bridegroom decks himself like a priest with a beautiful headdress, and as a bride adorns herself with her jewels." Jesus clothed us with His righteousness. We are His priesthood and He is the King of Kings, so this is not just any priesthood, this is a royal priesthood.
What Does Royal Mean?
When I was young I used to imagine what it would be like to be royal. Like many little girls, the princess movies and ball gown costumes only aided my imagination. Maybe this is because somewhere inside of us, there is a longing to be with our King. Perhaps we feel a deep desire to be living and reigning as co-heirs with Christ. Romans 8:16-18 says, "The Spirit himself testifies with our spirit that we are God's children. Now if we are children, then we are heirs—heirs of God and co-heirs with Christ, if indeed we share in his sufferings in order that we may also share in his glory."
In the same way that an Israelite could not become a priest unless born into the priesthood, a person cannot become royal unless born or married into a royal family.
Isaiah 62:3 says, "You will also be a crown of beauty in the hand of the Lord, And a royal diadem in the hand of your God." The people of God, surrendered to His saving love are a crown of beauty in His hands. He is proud of us. When I think of a king bestowing a reward on someone, that person is filled with honor. We are given God's gift of salvation and are held in His hand. He makes us new creations in Him.
Matthew Henry's Commentary from BibleStudyTools.com says, "All the true servants of Christ are a royal priesthood. They are royal in their relation to God and Christ, in their power with God, and over themselves and all their spiritual enemies; they are princely in the improvements and the excellency of their own spirits, and in their hopes and expectations; they are a royal priesthood, separated from sin and sinners, consecrated to God, and offering to God spiritual services and oblations, acceptable to God through Jesus Christ."
Future Royal Priesthood
When Peter says that we are God's royal priesthood, this is from the moment we accept Jesus and into eternity. Revelation 1:6 says, "And He has made us to be a kingdom, priests to His God and Father—to Him be the glory and the dominion forever and ever. Amen." We will not sit on the throne, but we will sit at the King's table.
This promise is not temporary, we have only had a taste of what it is like to be the royal priesthood of the Lord. As we learn and grow in our understanding of Jesus as our High Priest and King of Kings, may we also grow in our gratitude that we are a royal priesthood and set apart for His name's sake.
Photo credit: ©PlayBackMedia/Sparrowstock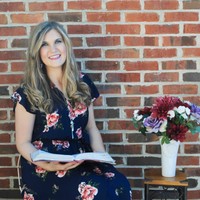 Emma Danzey's mission in life stems from Ephesians 3:20-21, inspiring young women to embrace the extraordinary. One of her greatest joys is to journey with the Lord in His Scriptures. She is wife to Drew for over two years and mom to baby Graham. Drew and Emma serve with Upstate CRU college ministry in South Carolina. Emma is an avid writer for Salem Web Network and provides articles on the Bible, life questions, and on the Christian lifestyle. Her article on Interracial Marriage was the number 1 viewed article on Crosswalk for the year 2021. All the glory to the Lord! She had the joy of hosting Her Many Hats podcast where she explored the many roles that women play while serving One God. Most recently, Emma has released her first Bible Study Book, Wildflower: Blooming Through Singleness.
Emma enjoys singing/songwriting, fitness classes, trying new recipes, home makeover shows, and drinking tea! During her ministry career, Emma recorded two worship EP albums, founded and led Polished Conference Ministries, ran the Refined Magazine, and served in music education for early childhood. Emma also had the privilege of having been a national spokesperson for Mukti Mission based out of India. Mukti has been working to restore shattered lives in India for over 120 years. You can view her articles through her blog at emmadanzey.wordpress.com and check out her Bible Study videos on Instagram @Emmadanzey.
Related podcast:
The views and opinions expressed in this podcast are those of the speakers and do not necessarily reflect the views or positions of Salem Web Network and Salem Media Group.
Related video:
These verses serve as a source of renewal for the mind and restoration for the heart by reinforcing the notion that, while human weakness is inevitable, God's strength is always available to uplift, guide, and empower us.
Video stock video and music probided by SoundStripe