What Sin Does to All of Us
Paul David Tripp

Author

2015

20 Nov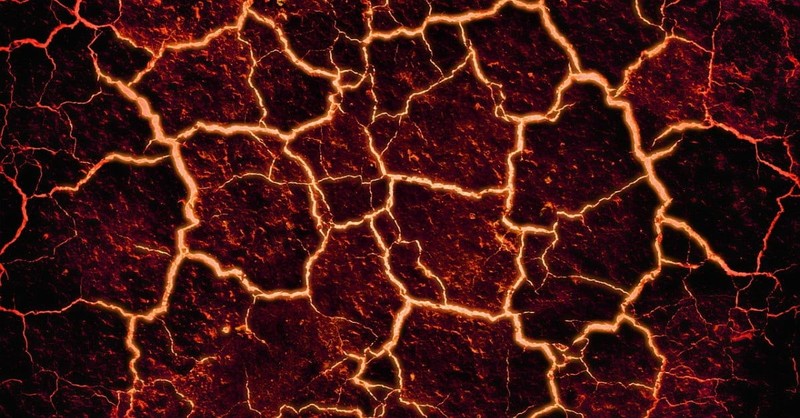 What Sin Does to All of Us
You'll never understand what God is doing right here, right now until you understand what sin does to the way that your heart functions. We all know that sin makes all of us lawbreakers, but many of us miss the fact that sin does something much more foundationally destructive in our hearts. Sin makes all of us awe breakers.
A verse in 2 Corinthians 5 explains this concept of being an awe breaker. It says that Jesus lived and died so that "those who live might no longer live for themselves" (v. 15). Here's what this powerful little phrase means: people whose every thought, desire, word, and action was meant to be motivated and shaped by awe of God, exchange awe of God for awe of self. It's not just that sin makes us rebels and fools. It's not just that sin makes us want to write our own laws. No, sin does something more fundamental to each of us. Sin captures and redirects the motivational system of our hearts. In a practically life-shaping way, sin changes how our hearts operate. Paul is talking here about two opposite perspectives on life. In one, the heart is filled with a vision of what I want for me and my little world; in the other, the heart is filled with wonder at who Christ is and what he has done. Each is driven by awe, either awe of personal glory or awe of the glory of Christ. Though we were created to be moved by the awe of God, sin causes our hearts to be moved by the small, individualistic agenda of awe of self. Because we break God's awe design, we then proceed to break God's law design. Let me say it as clearly and practically as I can. Because of sin, awe of God is very quickly replaced by awe of self.
What this means is that we don't think, desire, purpose, want, or plan as we should. We want our will to be done. We want the freedom to do what we want to do when we want to do it. We want our lives to be comfortable and our days predictable. We want the people around us to appreciate, indulge, and serve us. We don't want people to disagree with us or tell us that we are wrong. We want affluence without hard work, and we want to do what pleases us without consequences. Sin leaves us tragically broken at the deepest of motivational levels, that is, at the level of our capacity for awe.
Now when God draws you to himself, you are completely forgiven and unconditionally accepted by him, but the battle for the awe of your heart continues. Yes, your heart is now awake to God's glory in a way it has never been, but you still have awe conflict inside. There are still huge motivational battles to be won. This war for awe is really what the lifelong process of change for the Christian—sanctification—is all about. It's not just about learning the correct theology and the right rules. If all we needed were theology and rules, the earth-invading per- son and work of Jesus simply wouldn't have been necessary. Sanctification is really about the grace of God doing for us what we can't do for ourselves: recapture our awe for God and God alone.
Spiritual growth is about recapturing your awe. The more that the awe of God rules the motivation systems of your heart, the more you will love his kingdom and find pleasure in his work and satisfaction in doing his will. Romans 12:2 talks of being "transformed by the renewal of your mind." There it is. The mind is where change needs to take place. If grace does not transform my motivation, it will not alter my living.
God Battles for Your Awe
Since you are unable to run from or change your heart, you must depend on God's powerful, transforming grace to do for you what you cannot do for yourself. God knew that, and that's why he didn't just forgive you. That forgiveness is a wonderful thing, but he did something else so amazing and mysterious that it is almost impossible to get it inside our finite little brains: he sent his Spirit to live inside you. His Spirit does battle with your flesh. Since this battle rages deep within the motivational system of your heart, it must be fought from the inside out. Knowledge is wonderful but not enough. Rules are incredibly helpful, but they lack the power to do what needs to be done. Sin has kid- napped your awe and put you in the center of your awe, where God alone should be.
Paul tells the Corinthian Christians to "be reconciled to God" (2 Cor. 5:20). Now what does that mean? If they're believers, aren't they already reconciled to God? Well, in this passage, Paul uses the term reconciliation in two ways. First is the positional reconciliation of justification. On the basis of Christ's work, I have been reconciled to God, that is, accepted into his presence and adopted into his family. But Paul uses reconciliation in another way: the reconciliation of sanctification. Here it is: to the degree that my capacity for awe is ruled or controlled by something or someone other than God, to that degree I need to be further reconciled to God. That's the war of sanctification. It is a war of reconciliation. It is a war to reclaim my awe for God and God alone.
Thankfully, you and I don't fight that war alone. Look at what Paul says to the Galatian believers: "But I say, walk by the Spirit, and you will not gratify the desires of the flesh. For the desires of the flesh are against the Spirit, and the desires of the Spirit are against the flesh, for these are opposed to each other, to keep you from doing the things you want to do" (Gal. 5:16–17). You see, spiritual growth is about the recapture of your thoughts, desires, and motivations, which depends on the recapture of your awe. The goal is that you and I would no longer live for ourselves but live joyfully and willingly for God. We pursue and participate in the work of the Spirit as he works inside us to liberate us from our bondage to ourselves.
[Editor's Note: Content taken from Awe by Paul David Tripp, ©2015. Used by permission of Crossway, a publishing ministry of Good News Publishers, Wheaton, Il 60187, www.crossway.org.]
Paul David Tripp (DMin, Westminster Theological Seminary) is a pastor, author, and international conference speaker. He is also the president of Paul Tripp Ministries, professor of pastoral life and care at Redeemer Seminary, and executive director of the Center for Pastoral Life and Care, under the auspices of the Association of Biblical Counselors. He has written a number of popular books on Christian living, includingWhat Did You Expect?, Dangerous Calling, Sex and Money, and New Morning Mercies. He lives in Philadelphia with his wife Luella and they have four grown children. For more information and resources visit paultrippministries.org.
Publication date: November 20, 2015
Image courtesy: Pixabay