Why Ezra 7:10 Is a Verse Every Believer Should Know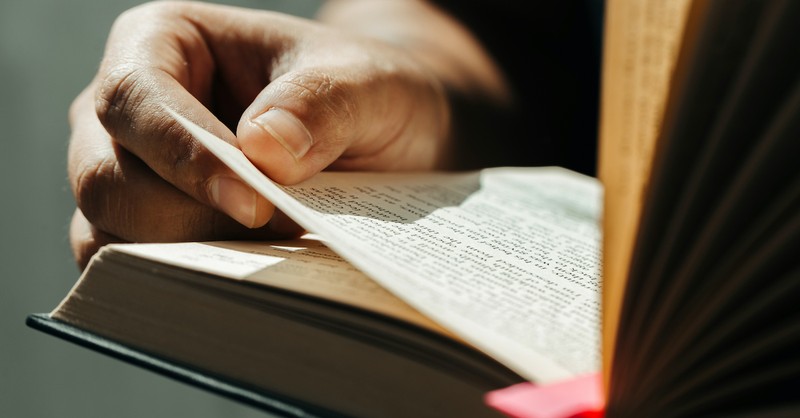 We all have our favorite Bible verses. Sometimes our favorite verse changes over time in the context of where we are and what we are going through. Sometimes a favorite verse follows us through various circumstances, and some of us can't pick a 'favorite verse' because there are so many to choose from! I seem to fall into the last category. Asking me what my favorite verse is can be like asking me what my favorite movie is. Are we talking Christmas movies? Westerns? Rom-Coms? Action-Adventure? 80's movies? It's difficult to even pick my favorite out of those genres, much less one, all-time favorite movie. I say all this to say that I have several verses that I would consider among my 'favorites', and Ezra 7:10 is one that I am always drawn back to for a lot of reasons.
"For Ezra had devoted himself to the study and observance of the Law of the LORD, and to teaching its decrees and laws in Israel". - Ezra 7:10
What Is the Context?
The book of Ezra is written "against a worldwide backdrop of change and search for meaning. During this time period, Gautama Buddha (c. 560-480 B.C.) was in India, Confucius (531-479 B.C) was in China, and Socrates (470-399 B.C.) was in Greece. Throughout the world, these new philosophies and ways of thinking began to appear which continue to influence the world to this day."
Ezra himself was leading a group of exiles back to Jerusalem from exile in Babylon. In chapter 6, we learn that the Temple has been rebuilt and Jerusalem is ready to once again be home to its people. In chapter 7, we learn a bit more about Ezra; who he is, and what motivates him. Verse 6 tells us, "this Ezra came up from Babylon. He was a teacher well versed in the Law of Moses, which the LORD, the God of Israel, had given. The king had granted him everything he asked, for the hand of the LORD his God was on him."
The trip from Babylon to Jerusalem was not a quick, easy trip. It involved moving a large group of people and their belongings over rough terrain. In this situation, it was important to know that Ezra was a leader worth following: he was knowledgeable of God's Word and was going to put that at the forefront of all he did. He was clearly respected by the king, who was more than willing to help him. But what was it that gave Ezra this kind of reputation? We find out what it is in chapter 7. We learn that he had spiritual practices in place that made him this kind of leader, and this gives us a pattern we can adopt and follow today.
He Began with Personal Study of Scripture
Ezra 7:10 starts out by telling us that Ezra had 'devoted himself to study' the law of the Lord. Ezra made his leadership decisions from a place of personal devotion and time with God. He spent time in study, not just glancing over the Scripture on occasion, but taking time to really dig in and engage with what God had for him.
We live in an age much like Ezra lived in. His age was one with lots of new philosophies and ways of thinking, crashing in all around and influencing his world. These same philosophies still continue to influence all of human culture up to this very day. In the midst of such a time, Ezra stayed grounded in God's plan by spending time in God's Word. In Ephesians 4:14, Paul warns us of just how easily we can be "tossed back and forth by the waves, and blown here and there by every wind of teaching and by the cunning and craftiness of people in their deceitful scheming". There are a lot of voices telling us what we should think and how we should think. By following Ezra's example, we can build on solid doctrine, and not be taken captive by every world philosophy that comes our way.
Ezra Then Applied What He Learned
"Do not merely listen to the word, and so deceive yourselves. Do what it says." - James 1:22
Verse 10 tells us that after study Ezra devoted himself to 'observance' of what he had studied. James gives us this same lesson in the New Testament, reminding us that learning and studying do us no good if we do not then go out and live our lives differently because of it!
Studying the Word without doing what it says is like spending time reading about how to fish without ever actually fishing! We can learn about the different kinds of lures, different types of rods and reels, but until we are out there actually casting, we cannot truly call ourselves a fisherman. The action is what makes us who we are, and as we spend time in the Word of God, it is vital that we seek ways to put it into practice and define who we are and how we interact with others.
Ezra Was Then Prepared to Teach
"In everything set them an example by doing what is good. In your teaching show integrity, seriousness and soundness of speech that cannot be condemned, so that those who oppose you may be ashamed because they have nothing bad to say about us." - Titus 2:7-8
Good teaching is a cornerstone of our faith. Even if we are not in an official position of teaching, such as a pastor or Bible study leader, we are all called to teach others. As we grow and learn in our walk with Christ, we are called to be teachers to those who are 'behind' us: our children, our friends, and those who are new to the faith, and whoever God puts in our path to build up and encourage. Likewise, we should seek out those who are 'in front' of us, and be willing to learn from what they have to teach. This is the discipleship pattern that keeps our faith alive and vibrant – being a teacher and being a learner throughout our life of faith.
Going in Order
Ezra knew that his teaching had to come from a place of personal devotional, personal application, and then that would lead to good teaching. So often we are tempted to skip a step – we want to teach others what is right before we have spent time praying on it and doing it ourselves.
As we seek to lead and teach others, we start out with time in the Word and time living it out personally.
Study.
Apply.
Teach.
As we do this our teaching will be authentic, meaningful, and powerful.
Sources:
Ezra - Complete Bible Book Chapters and Summary - New International Version. (n.d.). https://www.christianity.com/bible/bible.php?book=15&ver=niv.
Photo Credit: ©GettyImages/pcess609
Jason Soroski is a homeschool dad and member of the worship team at matthias lot church in St. Charles, MO. He spends his free time hanging out with his family, exploring new places, and writing about the experiences. Connect on Facebook or at JasonSoroski.net.