What the Father Says about Fathers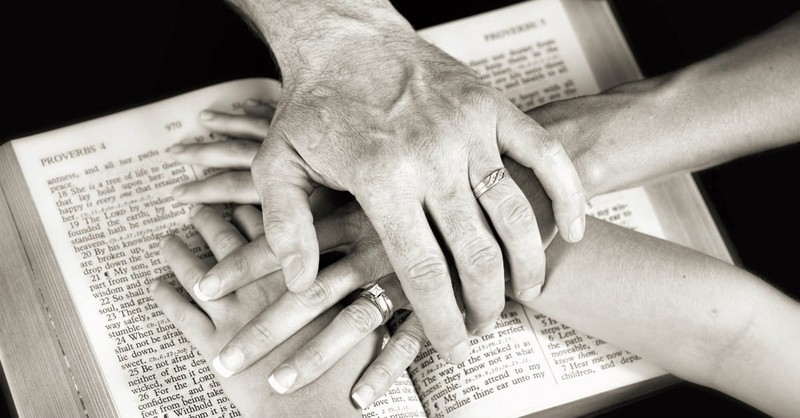 I was well into my 30s when I learned to love my dad for who he is; not for who I thought he should be. He's always been a good man – a hard worker, volunteer, churchgoer, encourager. But growing up, I thought I needed more from him – more hugs, more tenderness, more lets-sit-down-and-talk-about-our-feelings. I was angry, compared him to others, blamed some of my life choices on my perception that he wasn't "there" enough.
But the truth is, God knew long before we showed up on this earth that we'd be family. He knew that my dad's strengths and struggles would come together with my own to create a relationship, and it would be a journey, and if we allowed it (which we have!) He would use those things to grow us more and more into the people He created us to be.
Through the years, I've come to realize that my Dad did the best he could with what he had at the time as a father. And I've discovered how deeply he cares for me (quirks and all!) even if he shows it in different ways than I do. In fact, today I can truly say that he is one of my very best friends.
There are all kinds of fathers, and yours may be a whole different story. But there is one thing they all share: No matter what their personalities, gifts, struggles, circumstances… every one of them is called to live God's way. And when they do, their families are blessed, communities are strengthened, and a ripple effect of goodness happens in the world.
Our Heavenly Father has much to say about fatherhood:
As a father has compassion on his children, so the Lord has compassion on those who fear him. Psalm 103:13 NIV
When our fathers show compassion, they give us a glimpse into the heart of God. Strong -- yet tender, deeply understanding, fiercely loyal, and always ready to help us through the toughest of times.
Fathers, do not exasperate your children; instead, bring them up in the training and instruction of the Lord. Ephesians 6:4 NIV
Bringing up a child with healthy boundaries and godly discipline is no easy task. But even in the most frustrating moments, a loving father is called to be like Jesus – standing firm in the truth, yet grace-filled; never critical and demanding.
The righteous lead blameless lives; blessed are their children after them. Proverbs 20:7 NIV
The actions of a father speak volumes to his children. Even if they can't articulate it when they're young, they're watching and learning. And even if they won't admit it when they're older, there's a strong pull to follow in his footsteps. When a father chooses the right path, his family is blessed.
He will turn the hearts of the parents to their children, and the hearts of the children to their parents… Malachi 4:6 NIV
A father's deep affection offers a sense of security and assurance that nothing else can give. The heart of a child is beautifully designed to respond to that love; it's a connection strong enough to last a lifetime.
As you reflect on God's Word about fathers, what thoughts come to mind about your dad or father figure? Maybe he's been a great example of service to others; Maybe he spent time with you as a child, helping you learn to navigate life; Maybe he showed a spirit of grace in a moment when you just knew he'd had it with you.
Will you join me this Father's Day, and consider writing a card to that father in your life? Let him know something you appreciate about him, something specific you remember; some way he has helped to shape the person you've become. Share one of the Scriptures above and show him how his life has been a reflection of God's truth.
And if your dad is no longer with you, there is surely another dad in your life – a husband, a relative, a friend - who'd be so blessed to receive a thank-you note of encouragement.
We all know that no earthly father is perfect, but we can choose to focus on their life-giving ways and trust that God is always working to bring out the very best in them. (Philippians 1:6)
The men in our lives need to be lifted up, to be reminded that we are strengthened by their presence, that we see the love of our Heavenly Father reflected in theirs, that we honor who they are and who - by His grace - they are becoming.