10 Prayers for Hope When You're Tired of the Struggle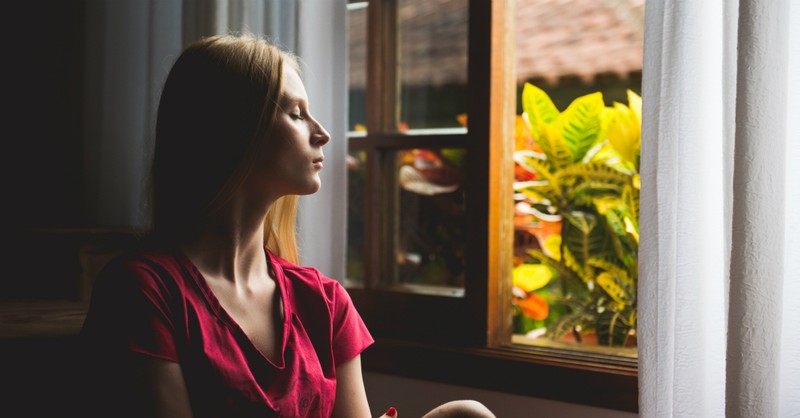 Life often doesn't go as planned. And chances are, this year has thrown some unexpected curve balls your way..and are facing the possibility of dealing with more storms on the horizon. So, you and I need to be prepared with an arsenal of prayers for hope when these unexpected circumstances arise. When our faith begins to waver we can seek God and petition Him with honest prayer. God knows we are not perfect yet He offers us unlimited grace and mercy for when we need reassurance. Anxiety will come and fear can quickly overwhelm us. But it doesn't have to. We can overcome the feeling of hopelessness. 
Panicking doesn't help. Worrying makes it worse. And becoming drama to those around us only makes everyone else's life painful. Having hope in who God says He is and His promises for us are the answer. What we need to do is pray, as Scripture tells us: "Don't worry (or panic) about anything; instead, pray about everything. Tell God what you need, and thank him for all he has done. Ask God to increase your hope and faith! Then you will experience God's peace, which exceeds anything we can understand…" (Philippians 4:6-7 NLT).  Prayer reminds us of God's control over our lives. Prayer refocuses us on God's goodness and lovingkindness. 
Hope is powerful and increases our faith as we recognize the ways God is for us and loves us. Ephesians 1:18-19 Paul encourages us saying, "I pray that the eyes of your heart may be enlightened in order that you may know the hope to which he has called you, the riches of his glorious inheritance in his holy people, and his incomparably great power for us who believe." As you pray for hope, meditate on these Bible verses that will help you recall the faithfulness of God:
"Let us hold unswervingly to the hope we profess, for he who promised is faithful." - Hebrews 10:23
"but those who hope in the LORD will renew their strength. They will soar on wings like eagles; they will run and not grow weary, they will walk and not be faint." - Isaiah 40:31
"For I know the plans I have for you," declares the LORD, "plans to prosper you and not to harm you, plans to give you hope and a future." - Jeremiah 29:11
"But the eyes of the LORD are on those who fear him, on those whose hope is in his unfailing love" - Psalm 33:18
"May the God of hope fill you with all joy and peace as you trust in him, so that you may overflow with hope by the power of the Holy Spirit." - Romans 15:13
"and hope does not disappoint, because the love of God has been poured out within our hearts through the Holy Spirit who was given to us." - Romans 5:5
To help you experience that incomprehensible peace from God, here are 10 prayers for hope:
Photo courtesy: ©Thinkstock/RobertHoetink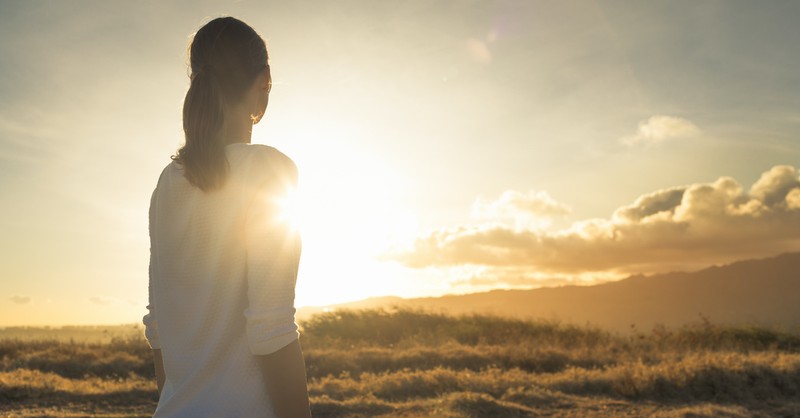 1. Prayer for a Perspective of Hope
No matter what happens in life, it could always be worse. But it's easy to think we are the only ones struggling when life takes a sudden unexpected downturn. In order to not sink into a pity party, pray this and keep your perspective:
Lord, thank You that in spite of what has come my way, I am still breathing. Thank You that I am not abandoned or alone, but am able to call upon You for help at any time. Thank You that I am not without hope, because I have a Savior, Redeemer and Rescuer. Don't let me sink into despair like David did when he prayed "How long, O Lord, will you forget me forever?" (Psalm 13:1). Help me to, instead, rise to my feet in praise as David eventually did when he sang "I have trusted in Your lovingkindness; My heart shall rejoice in Your salvation. I will sing to the Lord, because He has dealt bountifully with me" (verses 5-6).
Photo courtesy: ©Pexels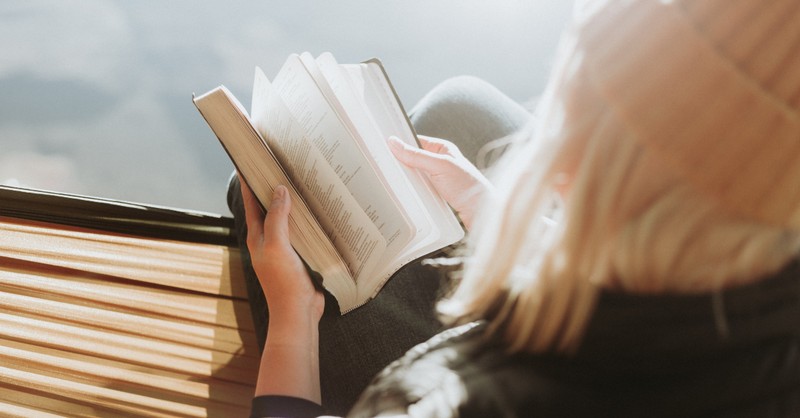 2. A Prayer to Stay Anchored in God's Word
If we are looking at our circumstances, we will surely falter when they do. But when we keep our hearts focused on the Word of God, we will maintain hope and stay tethered to His faithfulness.
Heavenly Father, I acknowledge that my hope is not in my circumstances. My hope is not even in the hoped-for answers to my prayers. But my hope is in You and Your Word, that it will sustain me, guide me, and give me wisdom in the midst of all that is happening around me. May my prayer echo that of the Psalmist's: "You are my refuge and my shield; I have put my hope in your word" (Psalm 119:114, NIV).
Photo courtesy: ©Thinkstock/Vladans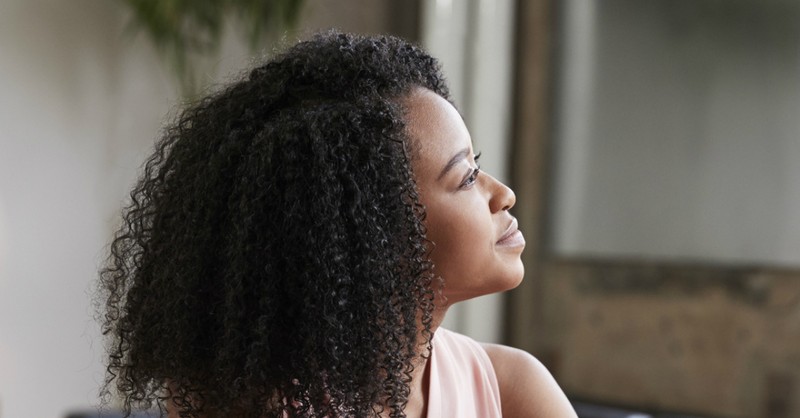 3. A Prayer to Be Hopeful in Spite of Your Circumstances
Scripture commands us to pray continually and give thanks in "all circumstances" (1 Thessalonians 5:17-18). If you're not automatically thankful for the unwanted things in life (and who is, by the way?), then ask God to make you thankful for Who He is, that He is in control, and that He can handle anything He has allowed to come your way:
Lord God, thank You for Who You are. Thank You that You are with me in all that I go through. And thank You that You are in control of all things and that nothing is too difficult for You (Genesis 18:14). Help me to remember that pleasing You is of utmost importance to You, so I ask You to give me a heart that is thankful in all circumstances – even the ones I don't understand. As I praise You –regardless of my circumstances – fill my heart with hope.
Photo courtesy: Unsplash.com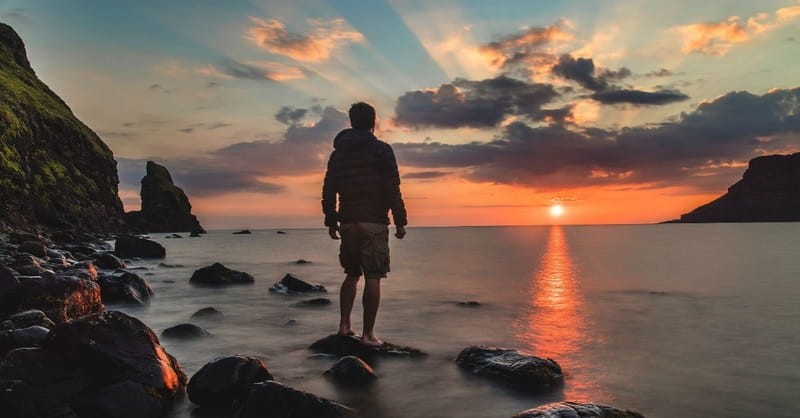 4. A Prayer to Experience Hope & Joy
Scripture equates suffering with joy (1 Thessalonians 1:6) and exhorts us to consider it "pure joy" when we face trials, knowing the testing of our faith produces endurance, which will result in our being made mature and complete, lacking in nothing (James 1:2-3). In other words, our sufferings make us more like Jesus, and when we become like Him in our sufferings, we experience His joy. Ask God to help you relate to His Son in all you are going through so you can experience His joy.
Lord, Your Word says "In your presence is fullness of joy; at your right hand there are pleasures forever" (Psalm 16:11, NASB). Thank You that whenever suffering is present, You are there with me to show me how to be more like You through it. Help me to focus not on the hardships, but on the divine opportunity to become more like Your Son. Fill my heart with joy, as I not only bask in Your presence, but become more like You.
Photo courtesy: ©Thinkstock/HirokiIshida/a.collectionRF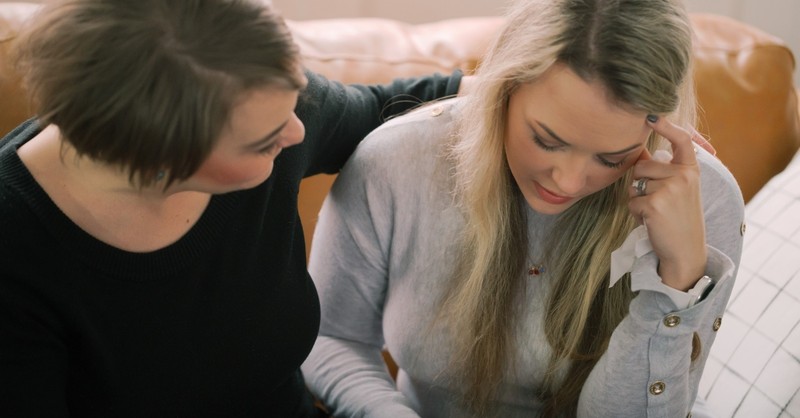 5. A Prayer to Become a Blessing to Someone Else
One of the best ways to get out of the dumps and end the pity party is to get our minds off of ourselves and onto others. Ask God to help you look outside your circumstances long enough to become a blessing to someone else.
Lord, I know when my focus is on You and then others first, that joy is the result. Lift me up out of this feeling of despair and fill my heart with hope as you bring others my way who need a smile, a touch, or just an encouraging word. Give me opportunities to pour into others and as I do, sense Your Spirit pouring into me.
Photo courtesy: ©Thinkstock/monkeybusinessimages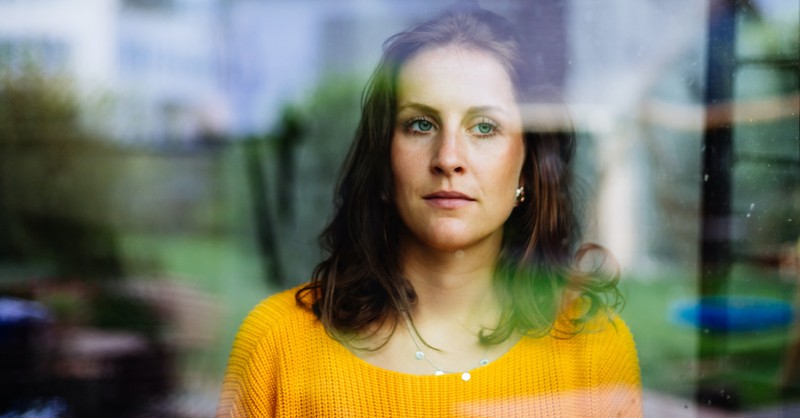 6. A Prayer for Christ to Redeem the Pain
We know from Scripture that God can redeem, restore, and make all things new (2 Corinthians 5:17, Revelation 21:5). So, here's a prayer to remind you of the redeeming power of the Savior who can help you grow through your grievance:
Lord, Your Word says You cause all things (even the unexpected and unwanted things) to work together for good to those who love You and are called according to Your purposes (Romans 8:28). Please grow me through this, and mold me into the person You want me to be – a more compassionate, loving, sensitive, and discerning individual who is more like Jesus and less like myself.
Photo courtesy: ©Thinkstock/Adkasai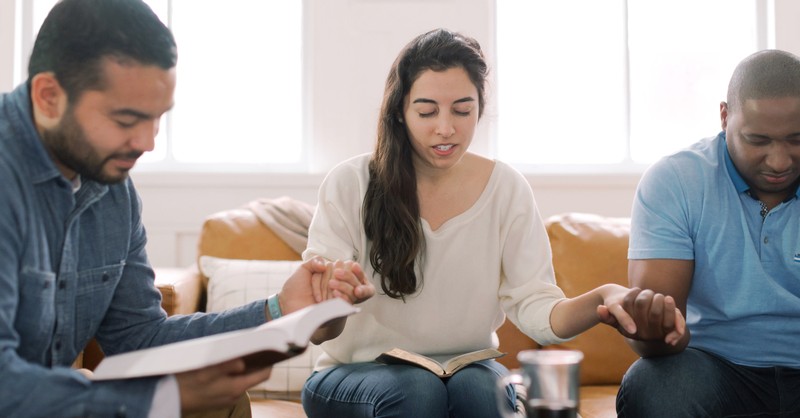 7. A Prayer to Remain Faithful and Obedient
God's Word tells us "without faith it is impossible to please God" (Hebrews 11:6) and "to obey is better than sacrifice" (1 Samuel 15:22). So here is a prayer to remain faithful and obedient for His pleasure.
Lord, as King Solomon prayed, "Give me neither poverty nor riches; Feed me with the food that is my portion, That I not be full and deny You and say, "Who is the Lord?" or that I not be in want and steal, and profane the name of my God" (Proverbs 30:8-9). Lord, help me to remain obedient and full of faith, regardless of my circumstances, so that I may please Your heart.
Photo courtesy: ©Unsplash/Giulia-Bertelli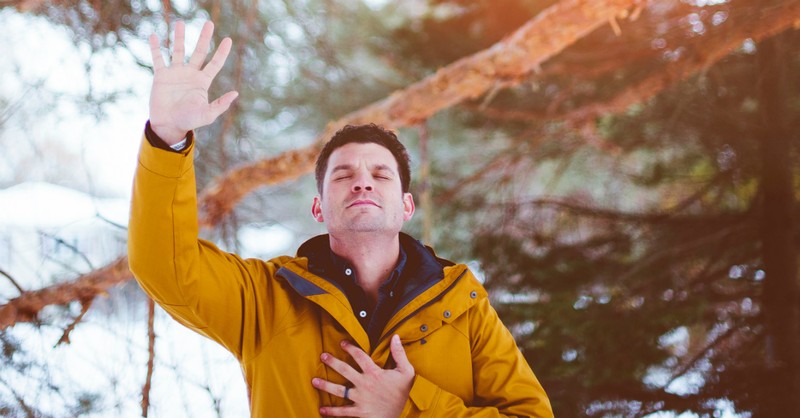 8. A Prayer to Love God More
Scripture tells us "There is no fear in love. But perfect love drives out fear, because fear has to do with punishment. The one who fears is not made perfect in love" (1 John 4:18, NIV). When you and I love God perfectly, we will trust Him immensely, and where there is absolute trust, there is no place for fear. Therefore, pray that you will love God more so that you will trust Him completely:
Lord Jesus, help me to love You and trust You far more than I do at this moment. As my love grows for You, so develop my trust in You so the last thing I even think of doing is expressing fear or anxiety about my circumstances. As any loving Father only allows what is best for His children, so You are only allowing what is best for me. Help me to love You all the more because Your Word says You are a loving Father. I know that nothing touches me that hasn't first passed through Your loving hands. Increase my love for You daily. And may my love increase Your delight in how I am responding in this situation.
Photo courtesy: ©Unsplash.com/Naassom/Azevedo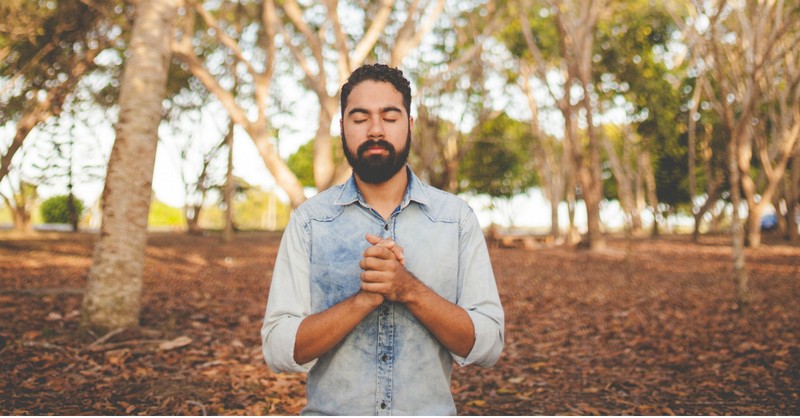 9. A Prayer of Hopeful Expectation
Scripture tells us "If you believe, you will receive whatever you ask for in prayer" (Matthew 21:22). It also tells us that "faith is the assurance of things hoped for, the conviction of things not seen" (Hebrews 11:1). Here is a prayer to maintain hope and expectation in the Lord's deliverance:
Lord, I maintain my hope in You and I hold onto the assurance that what I am praying for is already accomplished in the name of Jesus. Your Word promises "no good thing does He withhold from those that walk uprightly" (Psalm 84:11). I wait upon You for Your definition of the "good thing" You will not withhold from me. As David prayed in Psalm 18:1: "I love you, Lord, my strength. The Lord is my rock, my fortress and my deliverer; my God is my rock, in whom I take refuge, my shield and the horn of my salvation, my stronghold."
Photo courtesy: Unsplash.com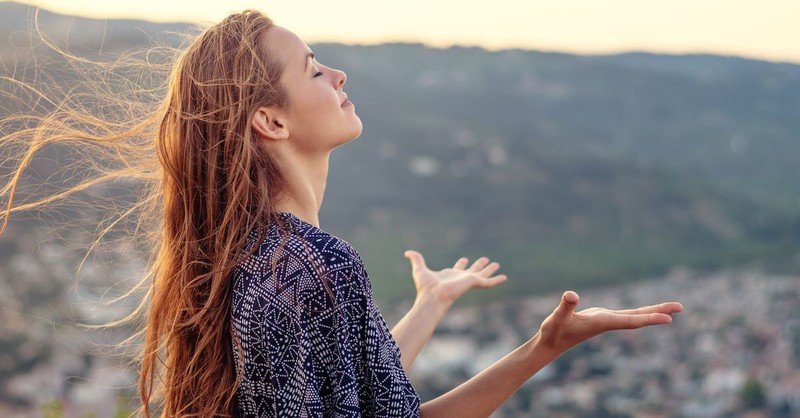 10. A Prayer of Surrender to His Will
Even when we don't understand what is going on, a heart that is surrendered to God is a heart that can maintain hope in the One who always comes through. Just as God was there for His Son during His Son's greatest need, He will be there for you, too, as you pray like His Son did:
God, Your own Son, Jesus Christ, struggled as He prayed "Not My will, but Yours be done" (Luke 22:42). Thank you that He understands the struggle in my heart concerning what is happening in my life right now. Like Your Son, I want to please Your heart too, and surrender my will for Yours. May Your glory be all that I strive for from this moment on.
Cindi McMenamin is a pastor's wife, mother, and national speaker with more than 30 years experience helping women and couples find a more intimate relationship with God. She is the author of 16 books, including the best-selling When Women Walk Alone (more than 125,000 copies sold), When God Sees Your Tears, and When a Woman Overcomes Life's Hurts. Her newest books include, Drama Free: Finding Peace When Emotions Overwhelm You, and 12 Ways to Experience More with Your Husband: More Trust, More Passion, More Communication. For more on her speaking ministry, books, or free articles to strengthen your soul, marriage, or parenting, see her website www.StrengthForTheSoul.com.
Photo courtesy: ©Thinkstock/oatawa
---