3 Powerful Ways to Protect Missionaries Through Prayer
Eddie Byun

Author

2019

2 Jan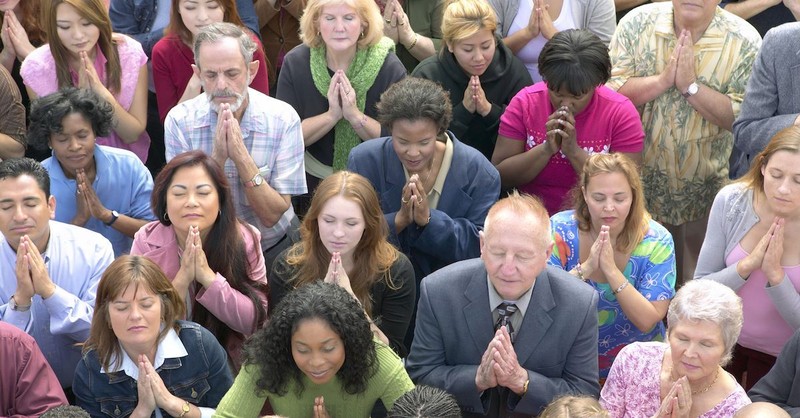 The concept of spiritual warfare often is strange to new Christians. The language of warfare can sound foreign or even threatening.
One time I took a team on a short-term mission trip to Thailand. Each evening, we'd have an extended time of prayer, interceding for the nation and for various needs that came up. A group of teenagers were visiting from the U.S., and one of the girls on the team was coming under spiritual attack each time her team would do a prayer walk, visit a temple, or do street evangelism. A leader from their team asked if we would pray for her that evening. As we were praying for her, she started to scream. It was obvious she was in a spiritual battle. We prayed for over two hours for her deliverance, freedom, and wholeness.
While we were praying, the parents of one of our team members, Sam, called him to check up on him. They were a little worried because their child was away on his first mission trip. In the middle of this intense prayer meeting, Sam said, "Dad! I can't talk right now. Someone's possessed by Satan and we have to fight against him right now. I'll talk to you later. Bye!"
I found out later that his dad was ready to fly to Thailand and take his son home right then and there! It was a new experience for both Sam and his parents, who were not yet Christians. Later on, I had to explain to them what was going on. Scripture makes it clear that we are in warfare, there is a spiritual realm, and we must be ready to fight in this battle by putting on the full armor of God.
Your prayers play a crucial role in the protection and blessing of not only missionaries, but pastors, and leaders as well. Here are three concerns where missionaries desperately need your prayers:
Photo Credit: © Thinkstock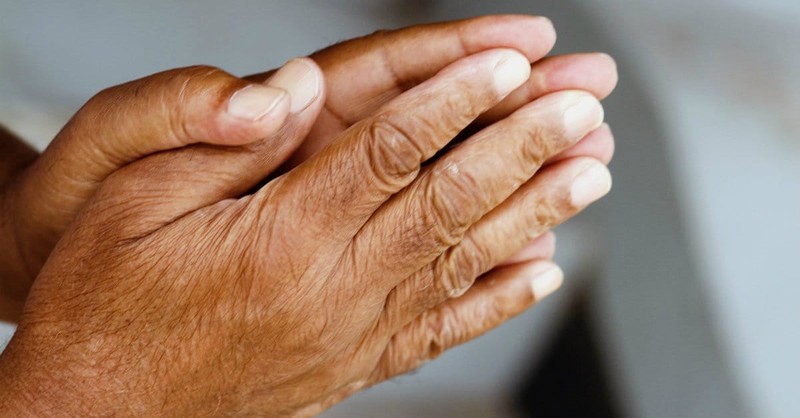 1. Pray for Protection
I asked a number of missionaries what their biggest prayer needs were, and by far the number one was prayer for protection.
One of my friends serving in Indonesia said, "Protection is by far the number one request I have. To give an example, for some reason whenever I travel for ministry or go to a new place to preach the gospel, someone in my family always gets sick." Another mentioned that he developed deep depression on the mission field.
Many missionaries feel forgotten. We forget to fight for them in prayer, and as a result many do not finish the mission they started years ago. But we want to change that. We want to establish a church culture that is faithful in praying for our missionaries.
All spiritual leaders and those who seek to advance God's kingdom have an enemy seeking to attack them. We must begin by praying for protection over their lives. First Peter 5:8 tells us, "Be sober-minded; be watchful. Your adversary the devil prowls around like a roaring lion, seeking someone to devour." The evil we hear about ISIS—kidnappings, trafficking, rape, and beheadings—point us to dark shadows of demonic influence. It is one way Satan seeks to destroy the nations.
Satan often uses suffering to try to kill our faith and love for Jesus. So, we must pray that even though our missionaries suffer, that no matter the heartache, the loss, or the disappointment, their faith would remain.
For the missionary who lost a child to a disease on the mission field or couldn't be there for the birth of their first grandchild or who feels everyone has forgotten her, we must pray that God will protect their faith; that they will love Jesus more than anything in this world.
Photo Credit: ©Thinkstock/Purestock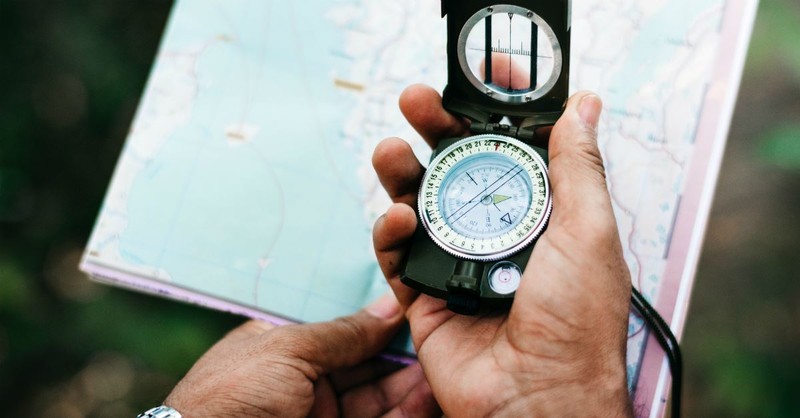 2. Pray for Courage
In addition to spiritual protection, we must also pray that our missionaries would be filled with courage from the Lord and for the Lord. In Joshua 1:9, God says, "Have I not commanded you? Be strong and courageous. Do not be frightened, and do not be dismayed, for the Lord your God is with you wherever you go." We need to hear these words of truth over and over again!
When the waves of worries and the storms of fear crash over us, we must declare to our souls again, "Be strong and courageous! Do not be frightened! Because the Lord my God is with me wherever I go!" God is with me! God is for me! Because I belong to him!
The mission field can be a fearful place. For many of us, just the thought of sharing the gospel to someone next to us on a plane is fearful. But the enemy will use fear to keep us from taking steps of faith and obedience.
Today there is a new reality. Terrorism is spreading in key areas of mission work where the gospel is desperately needed. Now more than ever we must pray for courage for our brothers and sisters on the mission field. 
Photo Credit: ©Unsplash/Rawpixel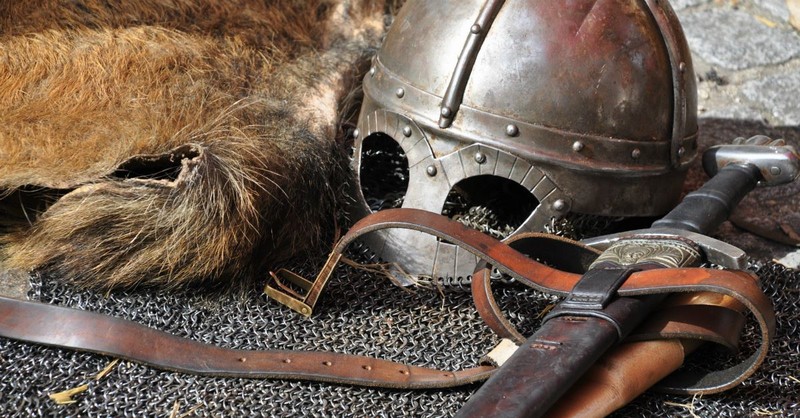 3. Pray for Armor
The apostle Paul says, "Finally, be strong in the Lord and in the strength of his might. Put on the whole armor of God, that you may be able to stand against the schemes of the devil" (Ephesians 6:10‑11). Paul reminds us that our strength and our courage come from and is found in the Lord. He reminds us that we need this courage and strength for the battle we face.
And, Paul reminds us, "We do not wrestle against flesh and blood, but against the rulers, against the authorities, against the cosmic powers over this present darkness, against the spiritual forces of evil in the heavenly places" (Ephesians 6:12). We must remember that our true fight is not against humans but against the spiritual forces that oppose our Savior. We are in a cosmic fight in the spiritual realm. It is a fight for the souls of humankind.
Satan will attack anyone seeking to make the name of Jesus known to people who know him not. That means missionaries are key targets of the enemy. It's no wonder that in some parts of the world three out of four missionaries won't finish their careers as missionaries. That is why Paul admonishes, "Therefore take up the whole armor of God, that you may be able to withstand in the evil day, and having done all, to stand firm" (Ephesians 6:13). We must pray for the armor of God for our missionaries:
Pray for the belt of truth to be secure around their waist.
Pray for the breastplate of righteousness to guard their hearts.
Pray for their feet to be ready to go and share the gospel wherever God leads.
Pray for the shield of faith to protect them from all the flaming arrows of the enemy.
Pray for the helmet of salvation to be secure in their minds.
Pray for the sword of the Spirit, which is the Word of God, to be well equipped in their lives, to be a mighty weapon in their arsenal.
Pray that they will be a people of prayer! (see Ephesians 6:14‑18).
God wants to use your prayers to release blessings. Will you pray for protection, courage, and armor for missionaries in your life and everywhere?
Eddie Byun is the missions and teaching pastor of Venture Christian Church in Los Gatos, California. He previously taught practical theology at Torch Trinity Graduate University and was lead pastor for Crossway Mission Church and Onnuri English Ministry in Seoul, South Korea. He has also pastored in Sydney, Australia, and Vancouver, Canada. Eddie is the author of Justice Awakening and Praying for Your Pastor. He was also the executive producer of Save My Seoul, an award-winning documentary on sex trafficking in South Korea. He resides in San Jose, California, with his wife, Hyun, and their son. Read more at EddieByun.com. Follow him on Twitter: @eddiebyun. Praying For Your Missionary can be purchased at ivpress.com or at amazon.com. 
This adapted excerpt was taken from Praying for Your Missionary by Eddie Byun. ©2018 by Eddie Byun. Published by InterVarsity Press, Downers Grove, IL. www.ivpress.com.
Photo Credit: ©Pexels/Pixabay
---