10 Prayers for a Stronger Marriage
Michael and Carlie Kercheval

Crosswalk.com Contributing Writers

2018

21 Jun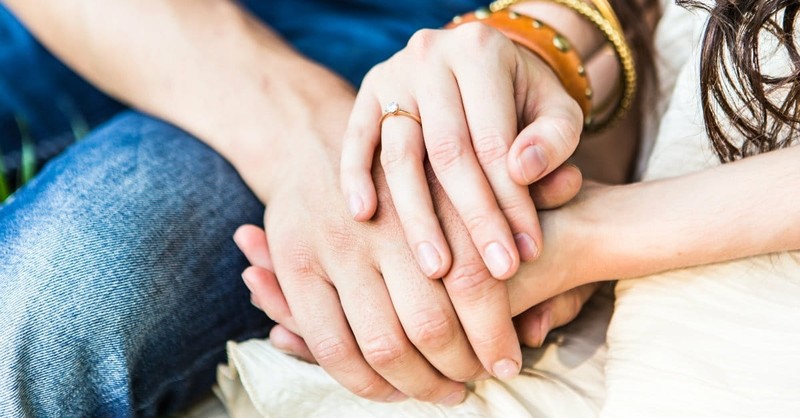 Prayer serves as an important part of communication with God and gives us the ability to approach the throne of grace in an intimate way. Prayers for a stronger marriage are a powerful force that can help create a solid, life-long marriage bond. We've watched God work miracles in our marriage covenant over the years from the simple act of prayer.
If you and your spouse do not pray together, don't let that deter you from standing strong and continuing to pray each day. Make it a point to fight for your marriage – even if it means you stand before the Lord alone. He will honor you.
We believe that prayer can make the difference between a lasting marriage and one that fails. Today we are sharing with you ten prayers for a stronger marriage. We'll be focusing on prayers in the areas of: unity, intimacy, honesty, forgiveness, health, and restoration.
Download your own personal copy of Prayers for Your Marriage HERE. Print these and keep them by your bedside and with you throughout the day to remember to pray for your relationship and spouse.
1. A Prayer for Unity in Marriage
Heavenly Father we come before you to thank you for all you have done and continue to do in our lives and marriage. We come before you today, God, asking for a stronger bond of unity in our marriage covenant.
Father we ask that you will give us the ability to be a united front for you letting nothing come between us. Help us, Father to identify and work through anything that is not pleasing to you so we can continually reach higher levels of unity in our marriage – spiritually, physically, and mentally.
We are thankful and excited to see the work of your hand as we do our best to seek your face daily. We love you and thank you for all of these things. In Jesus' name we pray. Amen!
"Make every effort to keep yourselves united in the Spirit, binding yourselves together with peace." (Ephesians 4:3 NLT)
2. A Prayer for Intimacy in Marriage
Heavenly Father, we ask you today, to strengthen the bonds of both physical and spiritual intimacy in our marriage. We are thankful that you have called husband and wife to intimacy with you first, and intimacy with one another.
Please show us any behavior we have been committing that has been preventing us from entering into a deeper intimate relationship with you and one another. Once trust is broken it can be nearly impossible to regain on our own, however, we know that all things are possible with you God. Heal our hearts, Father, of past hurts and help us to trust in you and one another again.
We thank you right now for increased intimacy in our marriage as we seek to honor you and one another through our marriage covenant. In Jesus' name we pray. Amen!
"For this reason a man will leave his father and mother and be united to his wife, and the two will become one flesh." (Ephesians 5:31 NIV)
3. A Prayer for Honesty in Marriage
Father God we come before you today to ask you to help us do everything with absolute honesty in our marriage. Sanctify us by your truth – your word is truth (John 17:17).
Help us to never lie to one another. Help us to come clean if we mess up or make a mistake that can affect our marriage – no matter how bad we may feel or embarrassed we may be. Give us the ability to be completely transparent with one another regardless of how we feel.
We thank you for the discernment to know your truth and the conviction to call on the name of Jesus. If there is anything that we have been untruthful about in the past, please help us to share it with one another and give us the wisdom to work through it. We thank you for helping us to be honest as we choose to submit to your spirit.In Jesus' name we pray. Amen.
"Do not lie to each other, since you have taken off your old self with its practices and have put on the new self, which is being renewed in knowledge in the image of its Creator." (Colossians 3:9-10 NIV)
4. Prayer for Forgiveness in Marriage
Heavenly Father, as we strive to continuously build a stronger marriage, help us to forgive one another for things that may hurt or offend us. Help us to walk in forgiveness and never lose sight of the fact that you have forgiven us.
Help us to show your mercy and grace to our spouse each time they need it and not bring up past hurts or failures. Let us be an example of forgiveness to not only our spouse but to those around us so we can continue to show your love to all we meet. Help us to also forgive ourselves if we struggle with condemnation.
Thank you for your life-giving words of truth that we may be redeemed by the blood of the Lamb. In Jesus' name we pray. Amen!
"If we confess our sins, he is faithful and just and will forgive us our sins and purify us from all unrighteousness." (1 John 1:9 NIV)
5. Prayer for Health for You and Your Spouse
Father God we thank you for divine health in our physical bodies, spiritual life, and marriage. We pray that you will make known to us anything that we are doing that does not directly correlate with healthy living; body, spirit, soul.
Give us the strength to honor you through our bodies as they are the temple of the Lord. Give us the wisdom to continuously build a healthy spiritual life and marriage with you at the center.
Help us to always remember the sacrifice you made that gave us the promise of healing and peace. You are worthy to be praised! In Jesus' name we pray. Amen!
"But he was wounded for our transgressions, he was bruised for our iniquities: the chastisement of our peace was upon him; and with his stripes we are healed." (Isaiah 53:4 KJV)
6. Prayer for Restoration of a Marriage in Trouble
Lord Jesus, nothing seems to be going right in our marriage. Lately, we argue over so many things. Or we walk out in anger or silence, too upset to deal with any issues. Sometimes we fuss about little problems that don't really matter or hide things that really are important. But in Your eyes, Lord, everything matters. Pebbles grow to mountains when they pile up, day after day. When did it all start? Did we retreat into our own worlds? Become too busy to care? Did we stop listening to You and to each other?
Teach us how to communicate—to simply talk to each other again with courtesy and kindness. Show us again what love and respect look like, and what it means to honor and mutually submit to the other as a man and woman in love with You, Lord. We've forgotten all the basics. And we sense that if we don't deal with even small problems now, we'll be facing a much greater roadblock later. Maybe we've forgotten what love is really like. Or maybe we never really knew. Regardless, Lord, our marriage is in trouble. We need you. No matter how difficult the circumstances, we want to face them together—with You on our side. You've told us we would experience troubles on this earth, but that You are the great Overcomer. With You, Lord, we can mend the tears and amend the errors. With You, we can build a successful marriage. In Your name, Amen. - Rebecca Barlow Jordan
7. Prayer for a Christ-Centered Marriage
Today, we give our marriages to You. Forgive us for putting them and our spouses before You. Forgive us for putting ourselves as well as our desires and plans for the future before You and Yours.
Search our hearts, Lord. Convict us and clear out all the hardness and ick that is clogging up the flow of Love in our lives. Reset our relationship with You. Restore our hope in Jesus Christ and open our minds and hearts to the healing truth that only He can rush into our lives in these moments of madness.
Give us the strength to be brave. Replace the fear of what might happen and what the future might hold with Christ-centered courage. We can't be strong right now. We are broken and barely breathing. But You, the living God, in us, are our strength.
Through the Holy Spirit of the One True God, empower us with humility, gentleness, patience, peace, and unity (Ephesians 4:2-3). Curb our anger from morphing into bitterness and hatred. Forgive us for the times we lose our tempers and our sanity towards our spouse. Amen. - Meg Bucher
8. Prayer for Your Marriage
Father, help me to be the [husband/wife] you have intended me to be. Show me where I need to improve. Help me to be a better communicator, help me to love my [husband/wife] better, and help us both to grow closer to You and to each other in this new year. In Jesus' name, amen. - Brent Rinehart
9. A Prayer for Love and Joy in Marriage
Dear God, in Your presence we renew our whole-hearted choice to love. Bless this holy commitment with courage, strength, tenacity—and most of all joy! Amen. - Dr. James Dobson
10. Prayer for a Healed Marriage
Lord, I want our marriage to be healed. Let the healing begin with me. Have mercy on me, Lord, a spouse who has failed so often to demonstrate Your love.
I want to love my spouse the way You love me. Help me. I want to be a vessel of Your love, joy, peace, patience, kindness, goodness, faithfulness, gentleness, and self-control in _____'s life. Use me.
I want to love in such a way that ____ is inspired to praise You. Glorify Yourself in me, Lord. Amen. - Jennifer O. White
Some ideas of when to pray are:
just before you get out of bed
meal times
while in the shower
while brushing your teeth
on your way to work
before bed
Of course there are many, many other times of the day you can pray, but start off by doing it during the same time each day and soon it will become second nature to you. Then gradually increase it to one more times each day until you find yourself living a lifestyle of prayer.
---
Michael and Carlie Kercheval have been blissfully married since June 10, 2000. They have been blessed with three precious children that they have been able to raise while traveling the world as a military family. They are co-authors of the popular marriage devotional: Consecrated Conversations. Together they founded Fulfilling Your Vows in obedience to the ministry God has placed in their hearts to help equip couples for biblical marriage.
Photo courtesy: ©Thinkstock/satura86