5 Prayers for When You're Desperate for God's Help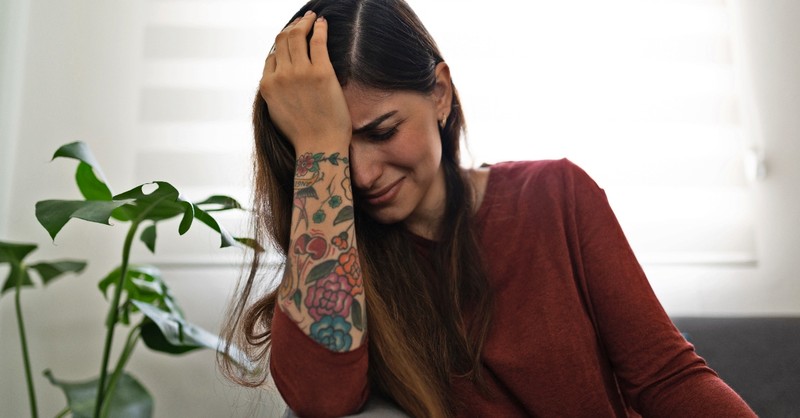 In difficult times, it's often easy to lose our focus and not even know where to turn for help. We feel desperate, overwhelmed, burdened down with everyday cares. And it's in these very moments, even when we're not fully aware, that God is with us, close, wanting to remind us how much He cares and is helping us through. In seasons of dark days, choose to lean into the presence of the Lord. That's the only place we can find true healing, strength, and peace.
He is faithful to take our burdens and carry us straight through whatever hardship we're facing. He never intends for us to wrestle and struggle all on our own. We can trust Him and watch His miraculous power unfold through our lives. What He can do in just a moment, would seem impossible for us.
1. Prayer for Faith over Fear
Dear God, the fear we're facing seems insurmountable. We don't even know what to do anymore, we feel confused and uncertain about the future. We wonder sometimes if you're really listening, life seems to have taken us so far away.
Please help us to come back to you. Bring us safely under the shelter of your wings. We long for your presence and peace again, but we're not sure how to get back. We trust that your power is far greater than the difficulties we're up against.
We believe that you are mighty and that you're bigger than this storm. Thank you for your promise to be our refuge and strength in times of trouble. We ask you for a miracle of faith right now and we choose to depend on you as never before.
In Jesus' name, Amen.
Dear God, we confess our need for you today. We desperately need your healing and your grace. We need hope restored. We need to be reminded that you faithfully work on behalf of those you love, constantly, powerfully, and completely.
Forgive us for trying to fix our problems all on my own. We know that true help and healing must be found in You first. We humbly come to you and bring you the places we're hurting. You see where no one else can fully see or understand.
You know the pain we've carried, all the burdens, all the cares. We ask for your healing and grace to cover every broken place, every wound, and every heartache. We ask for your healing over every part of our lives — physically, emotionally, and spiritually.
Thank you that nothing is impossible with you. Thank you that you're fighting for us and you're bigger than anything this world throws our way. We ask for strength and resiliency for all the days ahead. We know you have a great purpose still in store, and we look with hope to the future.
In Jesus' name, Amen.
3. Prayer for Strength in the Battle
Dear God, the world seems dark and the spiritual battles we're facing are real. Thank you, Lord, for your reminders, that you hold the victory over sin and death, and have come to set the captives free.
We're so grateful for the redemptive work you've done in our lives, and for the freedom and hope only you can bring. We know the enemy we face has no control over us, and we bring your truth straight against his schemes.
Thank you that we're never alone, for you're constantly at work on behalf of your children — shielding, protecting, strengthening, bringing to light what needs to be known, and covering us from danger even when we're unaware.
We ask for your wisdom and spiritual discernment to recognize what we're up against and to live strong through your Spirit within us. We choose to put on your armor every day, for you give us all that we need to stand firm in the battles.
Thank you for the power of your loving presence in us and through us. Thank you that you go before us, and you cover us from behind. May your name be glorified in our lives as you are building greatness through the heat of hard times. We love you Lord; we choose to hold fast to you alone.
In Jesus' name, Amen
4. Prayer for God to Lift Our Burdens
Dear God, the troubles that surround us feel like they're pressing in. We feel overwhelmed and burdened down with so many cares. Please help us to find our strength in you again, renew our hearts, and turn our focus back to you.
We need you today and every day. Help us not to allow the distractions and struggles of our days weigh us down to the point of exhaustion. We know your desire is for us to live this life abundantly and free.
Thank you, Lord, for you are producing in us great endurance through the hard places. You are building spiritual muscle. We press in close to your presence today, and no matter what obstacles we're facing, we choose joy.
Nothing in the world can bring us the comfort and peace you alone can offer. Thank you for understanding our deepest burdens, and for your great care. In every weakness and hard place, your miraculous strength is displayed in our lives.
We can't do it on our own; but you can, through us. Your power is mighty within us, you are our help and our refuge, all things are possible through you.
In Jesus' name, Amen.
5. Prayer for a Miracle
Dear God, thank you that you are able to do far more than we could ever imagine. Thank you for your mighty power that acts on behalf of your children. We reach out to you believing you are restoring and redeeming every place of difficulty and all the battles we've faced, for your greater glory.
Thank you that you will never waste our pain and suffering. Thank you that you are far greater than anything we face in this life, and we have overcome because you've set us free. We believe your truth that says, "No weapon formed against you will prosper," and we know that nothing is too difficult for you.
Lord, we ask for your peace, for your protection to surround us and carry us through these hard days. We trust you for your constant work on our behalf. We ask for your light and hope to push back every dark place.
We ask for your miraculous provision for every need. We pray for open doors that no person can shut. Thank you that nothing has taken you by surprise. You know our journey better than we know it ourselves, and you will use this time of testing for your ultimate good in our lives.
In Jesus' name, Amen.
For further reading:
Why Does the Christian Life Lead to Suffering?
Why Is There Suffering in the World?
Does My Help Really Come from the Lord?
Related Resource: Listen to our FREE podcast, Teach Us to Pray with Christina Patterson. You can find all the episodes at LifeAudio.com. Listen to our episode on desperate prayers by clicking the play button below:
Photo Credit: ©iStock/Getty Images Plus/Antonio_Diaz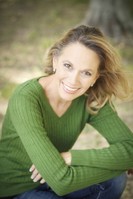 Debbie McDaniel is a writer, pastor's wife, mom to three amazing kids (and a lot of pets). Join her each morning on Fresh Day Ahead's Facebook page, for daily encouragement in living strong, free, hope-filled lives. Find her also on Twitter and at her blog debbiemcdaniel.com.