7 Hopeful Prayers for High School Students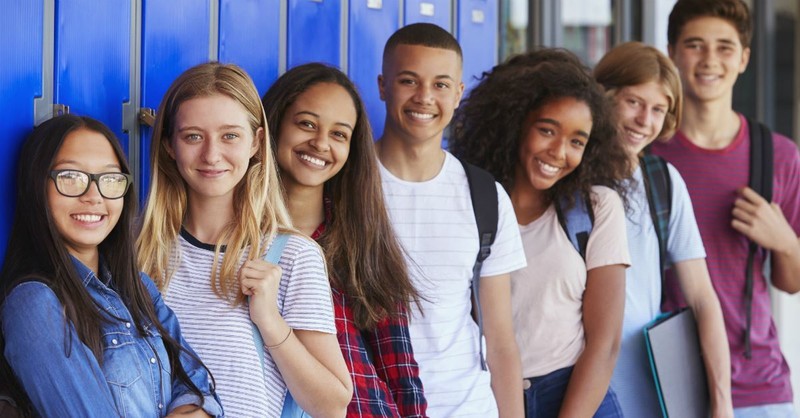 High school can be a difficult time for many students as they face changes in friendship, life, and emotions. School isn't always a place of peace and encouragement. Do you remember the weeks leading up to a new school year? Did they fill you with excitement, anxiety, dread, or a mix?
For many teenagers in modern society, high school and college prove to be tumultuous times with many "ups and downs." With higher academic demands, after-school commitments, a world of social media and all the drama these years and environments bring, teenagers today seem to be coping with more than any generation before.
Sometimes prayer, especially to teenagers, can be awkward. However, James 5:16 (NIV) tells us, "The prayer of a righteous person is powerful and effective."
With this in mind, and the school year approaching, here are seven prayers high school students can pray to help start the new year with a positive mindset:
Photo Credit: ©GettyImages/monkeybusinessimages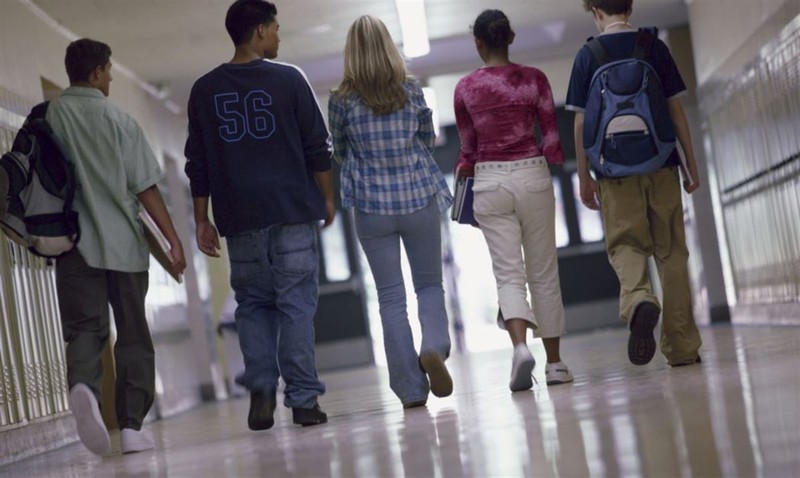 1. A prayer about school in general
Dear God, a new school year is coming fast. You know where I struggle and where I succeed. You know who my teachers will be and whether they are good or bad. You know if I will have friends in my classes and what my schedule will be. You know it all.
 Lord, first I pray for my studies. As this year starts, help me to start strong and stay on track. I pray that I have solid teachers who seek to help and enjoy their jobs. Let them be open to questions and to help me when I need it. Help me to perform my best and learn what I need to help me in the future.
Secondly, I pray for my teachers and principals. Help them run the school and classroom effectively and make decisions that will improve learning and not try to sway us away from you.
I also pray for safety. With all the craziness in the world and people void of You, I ask that you place a hedge of protection around our school. I pray if there are any safety gaps that you bring it to an administrator's attention so it can be corrected. Please thwart any plan of the enemy and keep us safe every day.
In Jesus' name, Amen. 
Photo Credit: ©GettyImages/Comstock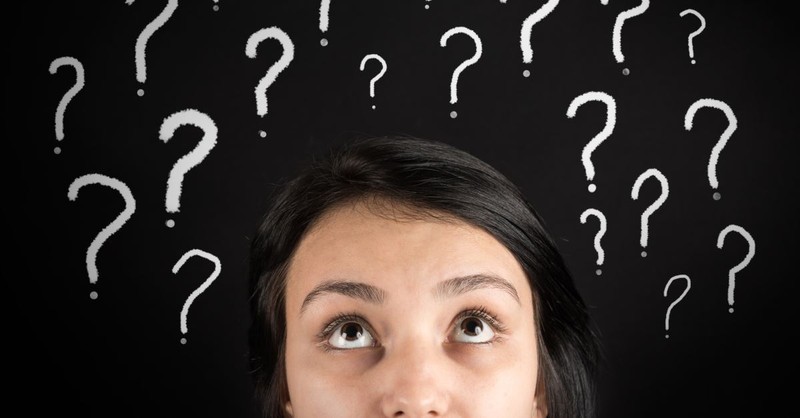 2. A prayer for easing anxiousness
Dear God, another year is almost here, along with all the jitters and anxiety that comes with it. I'm nervous about my classes. I wonder whether I'll have friends in my classed. I'm anxious about the work, homework, who I'll sit with at lunch, if my clothes are good enough—just all of it.
Help me believe Philippians 4:6-7 about being anxious for nothing. Help me cope successfully with all the factors of a new year. Let me find my way around without getting lost. Let me be conscious of your presence and overcome my anxiousness and fears.
In Jesus' name, Amen. 
Photo Credit: ©GettyImages/turk-stock-photographer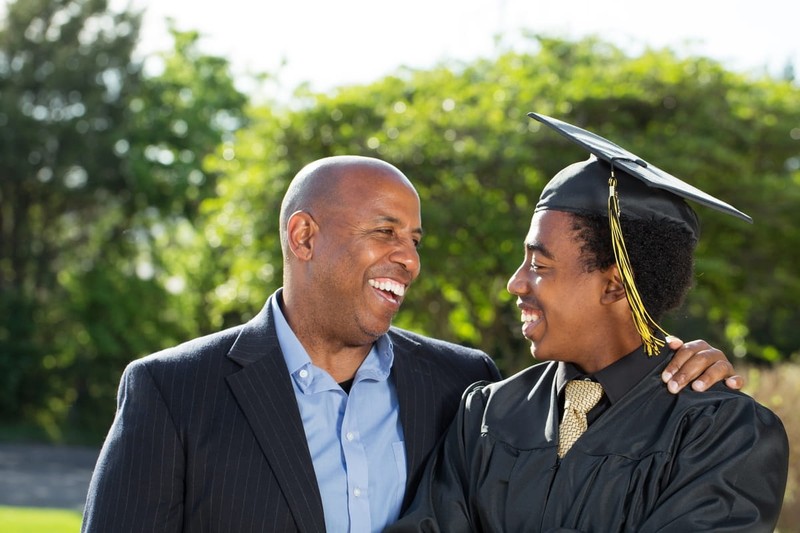 3. A prayer for direction about the future after high school
Dear God, now that I'm in high school, the pressure to know what I'm supposed to do after high school seems more real than ever. What am I going to do? Should I go to college, tech school, or the military? Go straight to work? I'm not even sure what my interests are; how am I supposed to know what to do!
Everything seems so confusing, but I know the Bible says you are not the author of confusion (1 Corinthians 14:33). Help me believe Proverbs 3:5-6, "Trust in the Lord with all your heart,and lean not on your own understanding; In all your ways acknowledge Him, and He shall direct your paths." I pray that you direct my path so I will know what to choose as high school continues.
Lead me to certain experiences, jobs, and opportunities that will give me direction about the future. Your word says in Ephesians 2:10, "For we are God's handiwork, created in Christ Jesus to do good works, which God prepared in advance for us to do."
Help me develop the skills and gain the experience I need to lead me to the good works you have for me to do. Also, help me see the opportunity to do good during my high school years.
In Jesus' name, Amen. 
Photo Credit: ©Thinkstock/digitalskillet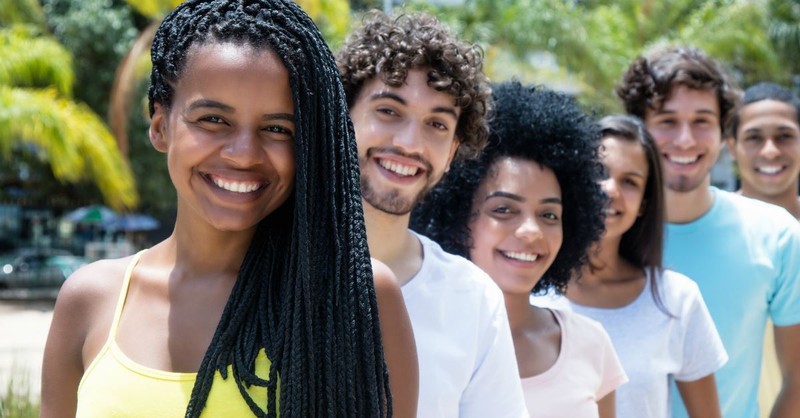 4. A prayer for friendships
Dear God, Proverbs 13:20 says, "Walk with the wise and become wise, for a companion of fools suffers harm." This year, I pray that the friendships I currently have, and the ones I will make, will be positive. I pray for friends that will not lead me to sin or harm. Let them help me strive towards righteousness.
I also pray that you help me be this type of friend. Help me to be there when they need me, to pick them up when they feel down, and to be a positive influence in their lives.
Also, if I have a friend starting to go down a wrong path or making bad choices, give me the courage to talk to them. Help me show them that the decisions they are making can affect the rest of their lives. And if I am straying from Your path, allow a friend to bring that to my attention.
Thank you for friendship, and I pray to continue in good ones.
In Jesus' name, Amen.
Photo Credit: ©GettyImages/DMEPhotography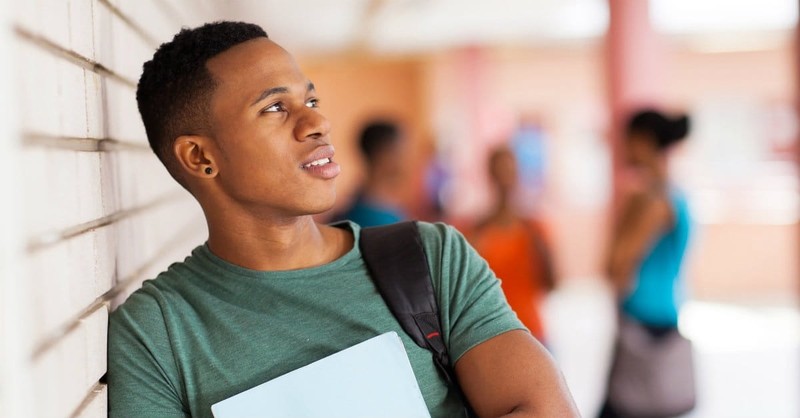 5. A prayer about balance
Dear God, you know how busy my new school year will be. Classes, homework, clubs, sports, family, work...my plate at times can seem so full. I pray that you help me prioritize my schedule and keep me from getting overwhelmed.
Help me know if I need to discontinue any activity that may be affecting me negatively or taking up too much of my time. Let me always carve out time for You, knowing You are the most important above all.
Help me to strike a balance as the year begins and progresses.
In Jesus' name, Amen. 
Photo Credit: ©Thinkstock/michaeljung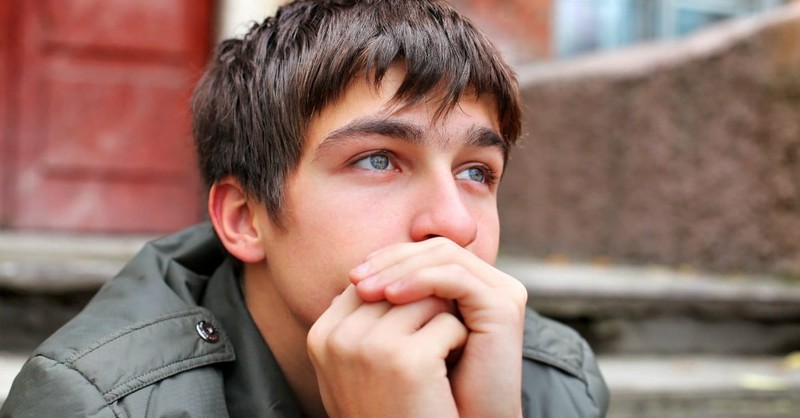 6. A prayer to honor God despite what other people are doing
Dear God, many of my peers engage in so many things that are bad for them. Drugs, alcohol, sexting, sex, gossiping, partying, and being ugly online seem to be the norm. The pull I have to participate in some of these sins is also very strong at times.
I feel like I'm missing out on something, some type of experience that I will never get back. However, deep down I know I'm only missing out on sin, which always brings some type of negative consequence.
Lord, as this new year starts, I pray that you help me to fight off and avoid temptation whenever it arises. Give me the strength to say no and rise above what those around me may be doing. Help me to see the fruit in following you and making positive choices with my life.
Be with me today and always.
In Jesus' name, Amen.
Photo Credit: ©GettyImages/Shadrin Andrey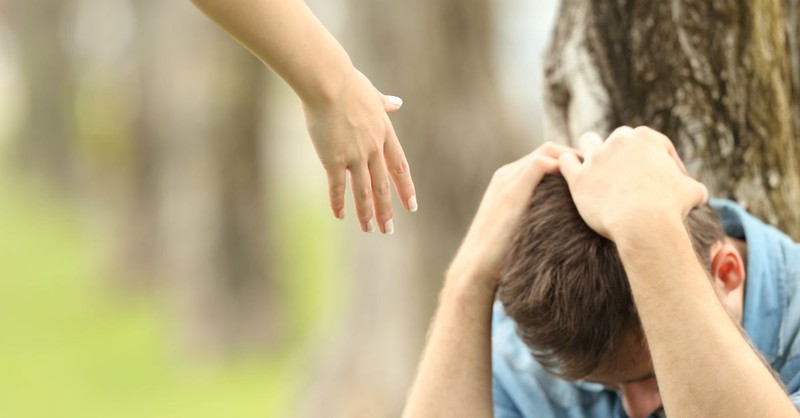 7. A prayer about being a light in the darkness
Dear God, it seems that many people I know, including myself at times, deal with so much pain. Anxiety, depression, obsession with social media, overscheduling, trying to fit in, identity issues, parents' marital issues, broken families, financial problems, drugs, and so much more are bombarding my generation.
Despite this God, I know you are in control. I know your ways are better than mine. God I just pray to be a light in the darkness. Many people at my school do not know you and are even hostile to religion. I pray that you help me to see opportunities to show your love and your truth. Help me to know when to say something or when to keep quiet and wait.
Let people see you shine through me and to make a path they can follow. Help me to exhibit the characteristics you list in Psalm 15:
"Lord, who may dwell in your sacred tent? Who may live on your holy mountain? The one whose walk is blameless, does what is righteous, who speaks the truth from their heart; whose tongue utters no slander, who does no wrong to a neighbor, and casts no slur on others; who despises a vile person but honors those who fear the Lord; who keeps an oath even when it hurts, and does not change their mind; who lends money to the poor without interest; who does not accept a bribe against the innocent. Whoever does these things will never be shaken."
I pray to exhibit these characteristics to those around me.
In Jesus' name, Amen.
I hope that at least one of these seven prayers felt relatable to you. I also hope you know that I am praying for you, too, as you start a new year:
I pray that God would keep you safe, bless your work, and help you to be a light in a dark place. I pray for you to grow in spiritual maturity and learn to cling to God no matter the circumstance. May your year be full of joy and may goodness and mercy follow you every day.
In Jesus name, Amen.
---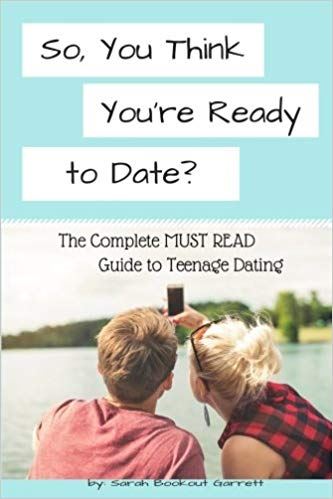 Sarah Garrett is a passionate educator and the founder of Transformed4More.com. She has a calling on her life to share God's truth to teenagers to help them lived transformed lives for Jesus Christ. She is the author of So, You Think You're Ready to Date? a 40-day devotional for teenage girls to learn how to set a Biblical foundation for romantic relationships. 
Photo Credit: ©GettyImages/AntonioGuillem
---