A Heartfelt Tuesday Morning Prayer to Carry You through the Day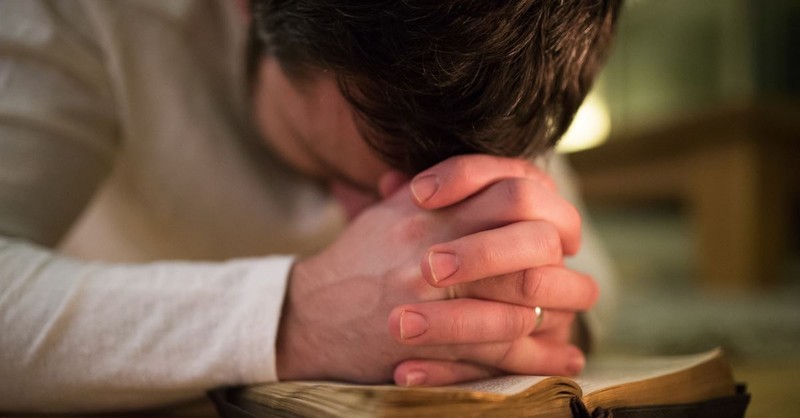 Start your Tuesday morning in prayer as you begin to seek God's presence and direction for the day head. Prayer provides communication and communion with God. Through daily prayer, we have the opportunity to converse with the Creator of the universe.
Matthew 6:26 shares how His eye is on the delicate sparrow, and on each of us. God cares about every aspect of our lives, and through prayer, we can come to know His love, care, and guidance better.
Speak this heartfelt Tuesday morning prayer to ask for God's peace and guidance through the day.
Holy Spirit, we thank You for this Tuesday. Lord, we know that despite all of the stresses and chaos of the world, You indeed see us and care for us.
Lord, we ask today for more of Your Holy Spirit in our lives. Lord, it can be easy for us to become consumed with the fears that surround us in life, but we know that just as Your eye is indeed on the sparrow, so also do You care for and see us.
Lord, thank You for the truth given through Your holy word. Lord, today we present at Your holy throne all of our cares, worries, and fears. We thank You in advance that You will not only provide peace from these stressors, but that indeed You are working all things out for good.
Teach us today to become more reliant on You. Bring us into a greater discernment of how You operate, so that we may come into a deeper understanding that all we see with natural eyes is not all that is. Today we ask for eyes to see Your hand in all matters, and hearts open to Your work.
In Jesus's name, Amen.
Daily prayer brings us into a deeper relationship with God.
Through prayer, we have the opportunity to not only speak but also hear the Father. The Father speaks often through His word, a gentle whisper (1 Kings 19:12), or through His Spirit at work within us.
Allowing God to speak to our hearts will not only refine them but will also grow us in our journey. We can rest assured that no matter what we are facing, He is right there with us. His ways are higher than our ways, and His thoughts higher than our thoughts.
Take some time today to be still in the Lord and allow Him to speak to you through His word, through your circumstances, or through His gentle Spirit. Resting in the promise of His love will not only provide tranquility, but assurance of the truth that we are never forgotten by the Almighty.
9 Encouraging Scriptures
1. "Look at the birds. They don't plant or harvest or store food in barns, for your heavenly Father feeds them. And aren't you far more valuable to him than they are?" (Matthew 6:26)
2. "For just as the heavens are higher than the earth, so my ways are higher than your ways and my thoughts higher than your thoughts." (Isaiah 55:9)
3. "And I will give you a new heart, and I will put a new spirit in you. I will take out your stony, stubborn heart and give you a tender, responsive heart. And I will put my Spirit in you so that you will follow my decrees and be careful to obey my regulations." (Ezekiel 36:26-27)
4. "Their work will be shown for what it is, because the Day will bring it to light. It will be revealed with fire, and the fire will test the quality of each person's work." (1 Corinthians 3:13)
5. "And we know that in all things God works for the good of those who love him, who have been called according to his purpose." (Romans 8:28)
6. "Peace I leave with you; my peace I give you. I do not give to you as the world gives. Do not let your hearts be troubled and do not be afraid." (John 14:27)
7. "Have I not commanded you? Be strong and courageous. Do not be afraid; do not be discouraged, for the LORD your God will be with you wherever you go." (Joshua 1:9)
8. "The Lord said, 'Go out and stand on the mountain in the presence of the Lord, for the Lordis about to pass by.'Then a great and powerful wind tore the mountains apart and shattered the rocks before the Lord, but the Lord was not in the wind. After the wind there was an earthquake, but the Lordwas not in the earthquake. After the earthquake came a fire, but the Lord was not in the fire. And after the fire came a gentle whisper." (1 Kings 19:11-13)
9. "He who forms the mountains, who creates the wind, and who reveals his thoughts to mankind, who turns dawn to darkness, and treads on the heights of the earth— the LORD God Almighty is his name." (Amos 4:13)
May this Tuesday provide you with assurance of the blessings of today and the days to come. You are cherished, understood, seen, and wanted by the Maker of all. Meditate on His promises today and ask Him to reveal to your heart the great plans He has for you.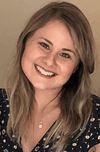 Cally Logan is a writer and teacher from Richmond, Virginia. She graduated from Regent University. Currently, she is a writer for Dear Sparrows Ministry site, and the Podcast, "Dear Sparrows." In her free time, she enjoys leading a high school girls' small group, cooking, and spending time in tree houses. Her latest books, Dear Young Sparrow and Unveiled are available everywhere or at DearSparrows.com.
---
This article is part of our Prayers resource meant to inspire and encourage your prayer life when you face uncertain times. Visit our most popular prayers if you are wondering how to pray or what to pray. Remember, the Holy Spirit intercedes for us and God knows your heart even if you can't find the words to pray.
Serenity Prayer
The Lord's Prayer
Irish Blessings & Prayers
Morning Prayers
Good Night Prayers
Prayer for Healing
Prayer for Protection
Now available is our new Daily Prayer devotional! An easy way to start your day with prayer; read today's prayer and sign up to receive it by email.
Photo Credit: GettyImages/Halfpoint