A House Blessing Prayer
Meg Bucher

Writer and Author

2018

13 Aug

COMMENTS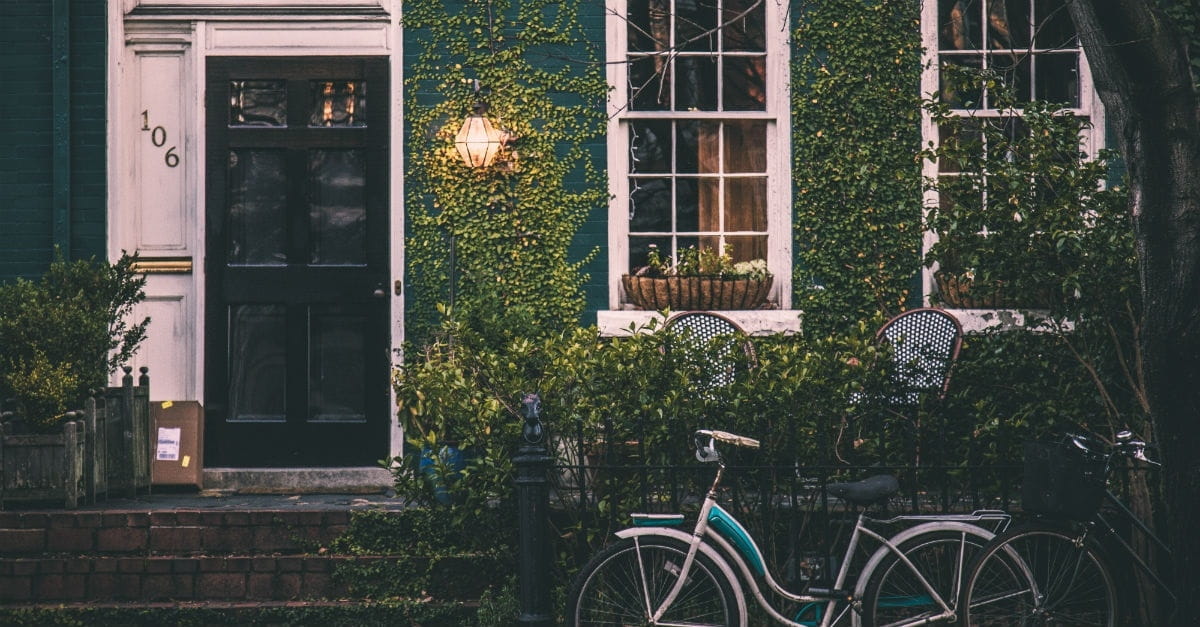 "When you enter a house, first say, 'Peace to this house.'" (Luke 10:5).
"Please keep our home safe while we're away," I often pray. Prayer for protection is a good way to replace worry for trust in all circumstances. However, Luke 10:5 challenged me to pray in a new way for my home and the homes of others.
"Peace to this house," according to the NIV Cultural Backgrounds Study Bible, is a basic Jewish greeting. Greetings were important in ancient culture, and this one, translated, 'shalom,' meant "May God cause all to be well with you." It was a blessing, an implicit prayer to God. (NIV CBSB) How often do I pray the same prayer for my own house as I enter the door multiple times a day?
Matthew Henry's Commentary reminds that "Christ's church was at first very much a church in the house." The disciples were persecuted and pushed into homes for the freedom to preach. (MHC)
Dictionary.com defines a house, not only as a home for human beings, but in regard to family, ancestors, and descendants. Applied to Luke's recording, when the disciples entered a home, they prayed a blessing not only on the structure, but moreover the people that would pass through, live, and move out from it to touch other's lives in proximity and throughout generations.
The first utterance of 'house' in verse 5 is the Greek Word, okia (Strong's 3614). It's defined as a dwelling, the people that live there, and the stuff inside of it. The second mention of the word house, however, is a slightly different word: oikos. It's defined in elaborate detail (Strong's 3624) beyond just an inhabited house. "Any building whatever, any dwelling place, inmates of the house, all the persons forming one family, a household." It also defined the family and descendants, but this part of the definition struck me: "the family of God, of the Christian Church, of the church of the Old and New Testaments."
When the disciples walked into a home with the Gospel, the people there, and throughout the generations, were forever redefined. Do we realize, that when we walk through the door as believers, we carry the same opportunity for change? We are the church. Let's pray, today, with a fresh view of blessing on our houses.
Blessings Over Our Home Prayer
Father,
We praise You for this fresh revelation today concerning our homes and the blessing we wish to bestow over them with this prayer. You are faithful to reveal so much more than we even knew we needed to pray for! And as the context of Your Love continues to unravel before our eyes, we pray that our hearts are open to receiving Your grace and truth. 
We praise You for providing our dwelling place: a house, rented or owned, an apartment, condo, shelter, dorm room, bench, cover under a bridge. Wherever we lie to rest our heads, we thank You. Thank You for rest, restoration, and breath in our lungs. Bless and heal all those who seek refuge in hospitals, medical centers, hospice, and nursing homes. To breathe every day takes on a new meaning when we're brought to our knees with illness, accident, and age.
Forgive us for complaining about our circumstances, whether it be from our homes or in our ailments. We are still placed purposefully. Help us to live out every breath with the intention of opening the door to Gospel change, no matter what our door looks like or which ones we walk through each day.
As the disciples did fresh off their experience with Jesus, let us be willing to take risks for our faith for Christ to use our lives to widen the Kingdom family. Scripture reminds us that our names are written in heaven – our forever home.
Bless this house! May it be every day changed by Your love, Jesus. Keep our homes safe. Protect our dwellings from fire, flood, wind, invasion, and theft. Let our houses be safe places to restore what has been lost and welcome mats for those who need Your love. We ask for a legacy of love that drifts down into the furthest generations of our family and the family of all that walk through our door.
In Jesus' Name,
Amen.
Meg writes about everyday life within the love of Christ on her blog, https://sunnyand80.org. She is a stay-at-home mom, freelance writer, blogger, and preparing to release her first book, "Friends with Everyone." She resides in Northern Ohio with her husband of eleven years, two daughters, and their Golden-doodle.
---
This article is part of our larger Prayers resource meant to inspire and encourage your prayer life when you face uncertain times. Visit our most popular prayers if you are wondering how to pray or what to pray. Remember, the Holy Spirit intercedes for us and God knows your heart even if you can't find the words to pray.
Prayer for Healing
Prayer for Strength
Prayer for Protection
Morning Prayers
Good Night Prayers
Now available is our new Daily Prayer devotional! An easy way to start your day with prayer; read today's prayer and sign up to receive it by email.

Photo Credit: Unsplash/Christopher Harris