A Powerful Friday Prayer to Start Your Weekend Off Well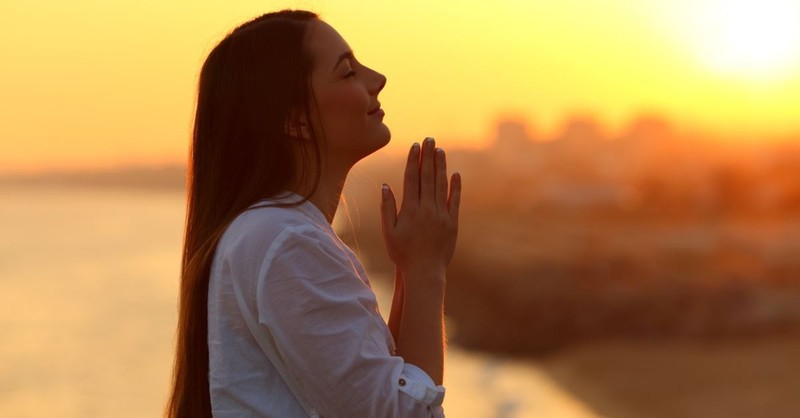 Prayer is our gateway to God, the way in which we can connect with Him best. Just as connecting with another person daily will help us know that person better, so is prayer with God. Paul encourages us to pray without ceasing that we may come to know the will of His heart and His love for us (1 Thessalonians 5:17).
Pray This Powerful Friday Prayer to Thank God for His Presence during the Week
Father, thank You for this Friday. Thank You for seeing us through another work week and bringing us to the weekend. Father, we pray that this weekend will be filled with rest, refreshment, and quiet time with You. Our lives can seem so overwhelming and confusing, but we know that You are there by our side always.

Lord, thank You for guiding our path. We know that You are doing 10,000 things in our lives, even if we are only aware of a few of them. Lord, help us recognize Your Spirit. Bring us deeper into a knowledge of You, so that even in times of adversity, we can rest in the knowledge that You are with us.

Holy Spirit, please wash us with Your love. We repent of our sins, and we pray for help to do better in time. We rejoice that You are forgiving and full of such a grace that ushers us forth into freedom. Our times and our days rest in Your hands, and we know that even in anguish, You have a plan for our benefit and the glorification of the kingdom. Help us to trust You in such times and be filled with overwhelming peace.

Thank You, Lord, for this beautiful day. May we increase in You, may we come into an abundance of Your love.

In Jesus' name, Amen.
Praying daily is like eating daily: it sustains a healthy life. A deeper, intimate connection with the Creator of the world will center us in a world full of distraction.

God desires to hear from you and to speak to you. It does not need to be overly formal or full of articulate words; only honest and sincere. The Holy Spirit can even translate sighs as prayers to the Father! Carving time out daily to just simply be still will make a remarkable change in your life.
7 Encouraging Bible Verses for your Friday:
1. "And we know that in all things God works for the good of those who love him, who have been called according to his purpose." (Romans 8:28)

2. "Always be joyful.  Never stop praying. Be thankful in all circumstances, for this is God's will for you who belong to Christ Jesus. Do not stifle the Holy Spirit." (1 Thess. 5:15-19)

3. "Then you will experience God's peace, which exceeds anything we can understand. His peace will guard your hearts and minds as you live in Christ Jesus." (Philippians 4:7)

4. "Likewise the Spirit helps us in our weakness. For we do not know what to pray for as we ought, but the Spirit himself intercedes for us with groanings too deep for words." (Romans 8:26)

5. "But the Helper, the Holy Spirit, whom the Father will send in my name, he will teach you all things and bring to your remembrance all that I have said to you." (John 14:26)

6. "For I know the plans I have for you, declares the Lord, plans for welfare and not for evil, to give you a future and a hope." (Jeremiah 29:11)

7. "My sheep hear my voice, and I know them, and they follow me." (John 10:27)
6 Powerful Quotes to Bless Your Friday:
1. "God is always doing 10,000 things in your life, and you may be aware of three of them." -John Piper

2. "But the more you make the choice to live above your feelings, to trust God instead of what you may feel like doing, the stronger your faith becomes. It's not about being perfect. We will always been on a journey of growing closer to God." -Tim Tebow

3. "You don't have to be good to be Jesus's friend. You just have to be honest." -Judah Smith

4. "God does not waste an ounce of our pain or a drop of our tears; suffering doesn't come our way for no reason, and He seems efficient at using what we endure to mold character. If we are malleable, He takes our bumps and bruises and shapes them into something beautiful." -Frank E. Peretti

5. "Each life is made up of mistakes and learning, waiting and growing, practicing patience and being persistent." -Billy Graham

6. "Think of what you are, you Christians. You are God's children; you are joint heirs with Christ. The 'many mansions' are for you; the palms and harps of the glorified are for you. You have a share in all that Christ has and is and shall be." -Charles Spurgeon
May your Friday be filled with His Holy Spirit to comfort, encourage, and bless you. His eye is on even the tiniest of birds, and His eye is on you too. You are loved, seen, and known beyond comprehension.
---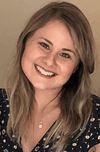 Cally Logan is a writer and teacher from Richmond, Virginia. She graduated from Regent University. Currently, she is a writer for Dear Sparrows Ministry site, and the Podcast, "Dear Sparrows." In her free time, she enjoys leading a high school girls' small group, cooking, and spending time in tree houses. Her latest books, Dear Young Sparrow and Unveiled are available everywhere or at DearSparrows.com.
---
This article is part of our Prayers resource meant to inspire and encourage your prayer life when you face uncertain times. Visit our most popular prayers if you are wondering how to pray or what to pray. Remember, the Holy Spirit intercedes for us and God knows your heart even if you can't find the words to pray.
Serenity Prayer
The Lord's Prayer
Irish Blessings & Prayers
Morning Prayers
Good Night Prayers
Prayer for Healing
Prayer for Protection
Now available is our new Daily Prayer devotional! An easy way to start your day with prayer; read today's prayer and sign up to receive it by email.
Photo Credit: GettyImages-AntonioGuillem