A Prayer for Encountering God in 2018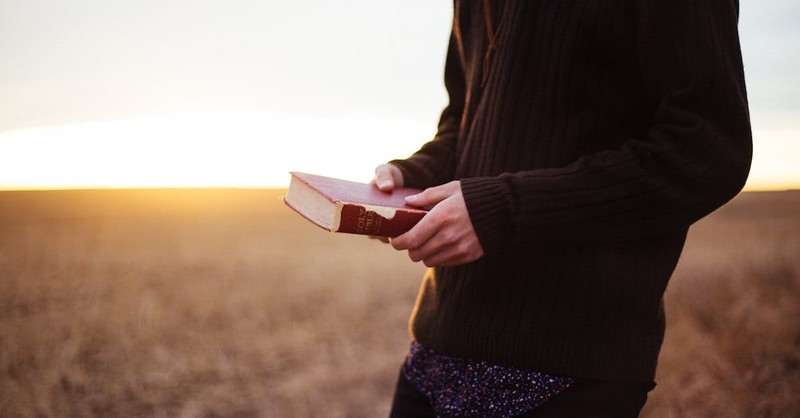 "Sing to him, sing praise to him; tell of all his wonderful acts. Glory in his holy name; let the hearts of those who seek the LORD rejoice. Look to the LORD and his strength; seek his face always" (Psalm 105:2-4).
 
Dear intercessor,

Seeking God's presence helps us to navigate through the ups and downs in life—times of joy or sadness, prosperity or adversity, love or loneliness.If we set our hearts to seek and encounter Him at all costs, we will find strength for any battle and sufficiency of His power for every moment.

God wants to transform our lives in so many ways if we seek Him. It's time to seek His presence and love God with all our heart (Matthew 22:37-38). He longs for us to develop a deep inner life with Himself and His Spirit. When we do, we receive instruction, strength, and supernatural courage to face everything.

God our Father longs for intimacy with His family, and He wants to encounter us with His presence.

He is our eternal Father who has prepared an eternal Kingdom for us from the foundation of the world (Matthew 25:34). We can relate to God just like Jesus does. We can call Him "Abba, Father" (Romans 8:15). Jesus wants us to receive the Father's embrace. He takes all of our brokenness and shame when we experience His Father's touch in our spirit. He empowers us to live victorious lives. We need to know that God our Father is our greatest cheerleader who longs to partner with us in life. 

Let's choose to love Him in the good and the bad times, and fix our hearts to draw near to Him.

A Prayer for Encountering God

Lord, I long to encounter You in my life. I thank You that I can call You "Abba Father." I want to receive Your embrace and Your Father's touch in all that I do this year. Help me to love You with all my heart, soul, mind, and strength. I want to be like Moses who sought you face-to-face. Empower me to live victoriously and to know You intimately.

I want my city to be one that seeks after Your presence. Bring your people into unity as we seek Your face. Give me Your heart with Your passion, and burden me to reach out to the lost that live here. Help me to fast and pray for transformation in my city. You promise in Your Word that my light will break out like the dawn, Your light will guide me; You will satisfy my needs and strengthen my frame, etc. [Continue praying through Isaiah 58:6-12, bringing before God His promises.] Help me to fast and pray like Charles Finney, Rees Howells, and You when You fasted forty days and nights.

Father, I ask that You would give me a hunger for prayer. Help me to focus on You alone. Come into the center of my every activity, and remove those things that keep me from encountering You. Capture my heart, and reveal Yourself to me when I are praying alone, and corporately when I am praying together with others. I want to adore You and be wholly consumed with Your person.

I praise You because You are holy, righteous, good, all loving, merciful, etc. [Pray the attributes of God.] You are my Wonderful Counselor, Mighty God, Everlasting Father, and Prince of Peace (Isaiah 9:6). You are the ruler of the kings of the earth, the faithful witness, the Alpha and Omega, the Almighty, the Living One (Revelation 1). [Pray the names, descriptions of God, and the Word of God.] I want to be like the woman who took an alabaster jar of very expensive perfume and poured it on Your head because she loved You so much. Help me to love You extravagantly with my life this year. In Jesus' name, amen.

A  New Year's Special for only $129!  I invite you to enroll in the prayer course called:How to Grow Deeper in Intimacy with God. This comprehensive course can help you encounter God on a deep level.  Enroll Here for a $168 discount.

"My heart says of you, 'Seek his face!' Your face, LORD, I will seek… I am still confident of this: I will see the goodness of the LORD in the land of the living. Wait for the LORD; be strong and take heart and wait for the LORD" (Psalm27:8, 13-14).
Together in the Harvest,
 
Debbie Przybylski
Intercessors Arise International
International House of Prayer Kansas City (IHOPKC)
deb@intercessorsarise.org
www.intercessorsarise.org