A Prayer for Forgiving Those Who Hurt You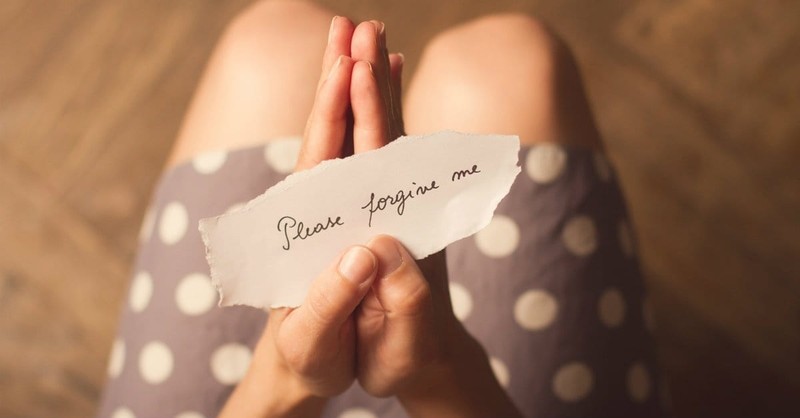 I knew I had forgiven him. At least, I thought I had. But as I spotted him from a distance coming up the aisle at the grocery store, a familiar pain pinched my stomach. I scurried over to the next aisle, ducking out of view. I began to wonder. Had I really forgiven this person who hurt me? I remember speaking words of forgiveness in prayer, but did I accept them in my heart?
Jesus gave us the ultimate example of how to forgive when he willingly hung on a cross to offer us forgiveness for our own sins. He spoke the powerful words, "Father, forgive them, for they don't know what they are doing." (Luke 23:34 NLT) This unfathomable demonstration of sacrifice showed how important it is for us to forgive. Yet we still struggle with it. So how can we forgive someone in our prayers and know we truly mean it with our hearts?
Colossians 3:13 says, "Make allowance for each other's faults, and forgive anyone who offends you. Remember, the Lord forgave you, so you must forgive others." The words Paul shared with the church in the verses that follow can serve as instruction when we pray to forgive those who hurt us. Forgiveness is hard. But with God's Word as our guide, we can learn to forgive even in the deepest places of pain. We can fully release the hurt and move forward with a newfound compassion for our offender. 
Have you struggled to forgive that person who hurt you? Here is a prayer for forgiving them. Let's join together in prayer with these words to our Heavenly Father. May they help us offer the gift of forgiveness today. 
Dear Merciful Lord,
Thank you for your gift of forgiveness. Your only Son loved me enough to come to earth and experience the worst pain imaginable so I could be forgiven. Your mercy flows to me in spite of my faults and failures. Your Word says to "clothe yourselves with love, which binds us all together in perfect harmony." (Col. 3:14) Help me demonstrate unconditional love today, even to those who hurt me. 
I understand that even though I feel scarred, my emotions don't have to control my actions. Father, may Your sweet words saturate my mind and direct my thoughts. Help me release the hurt and begin to love as Jesus loves. I want to see my offender through my Savior's eyes. If I can be forgiven, so can he. I understand there are no levels to your love. We are all your children, and your desire is that none of us should perish.
You teach us to "let the peace that comes from Christ rule in our hearts." (Col. 3:15) When I forgive in words, allow your Holy Spirit to fill my heart with peace. I pray this peace that only comes from Jesus will rule in my heart, keeping out doubt and questions. And above all, I am thankful. Not just today, not just this week, but always. Thank you for the reminder, "Always be thankful." (Col. 3:15) With gratitude I can draw closer to you and let go of unforgiveness. With gratitude I can see the person who caused my pain as a child of the Most High God. Loved and accepted. Help me find the compassion that comes with true forgiveness.
And when I see the person who hurt me, bring this prayer back to my remembrance, so I can take any ungodly thoughts captive and make them obedient to Christ. (2 Cor. 10:5) And may the confidence of Christ in my heart guide me into the freedom of forgiveness. I praise you for the work you are doing in my life, teaching and perfecting my faith. 
In Jesus' Name, Amen.
Kristine Brown is a communicator at heart who teaches about God's powerful, relatable Word. She is the author of Over It. Conquering Comparison to Live Out God's Plan and founder of the non-profit organization, More Than Yourself, Inc. Kristine writes about her God-story and helps others discover their own at www.morethanyourself.com.
Publication date: August 30, 2016