A Spiritual Warfare Prayer
Rebecca Barlow Jordan

www.rebeccabarlowjordan.com

2015

16 Sep

COMMENTS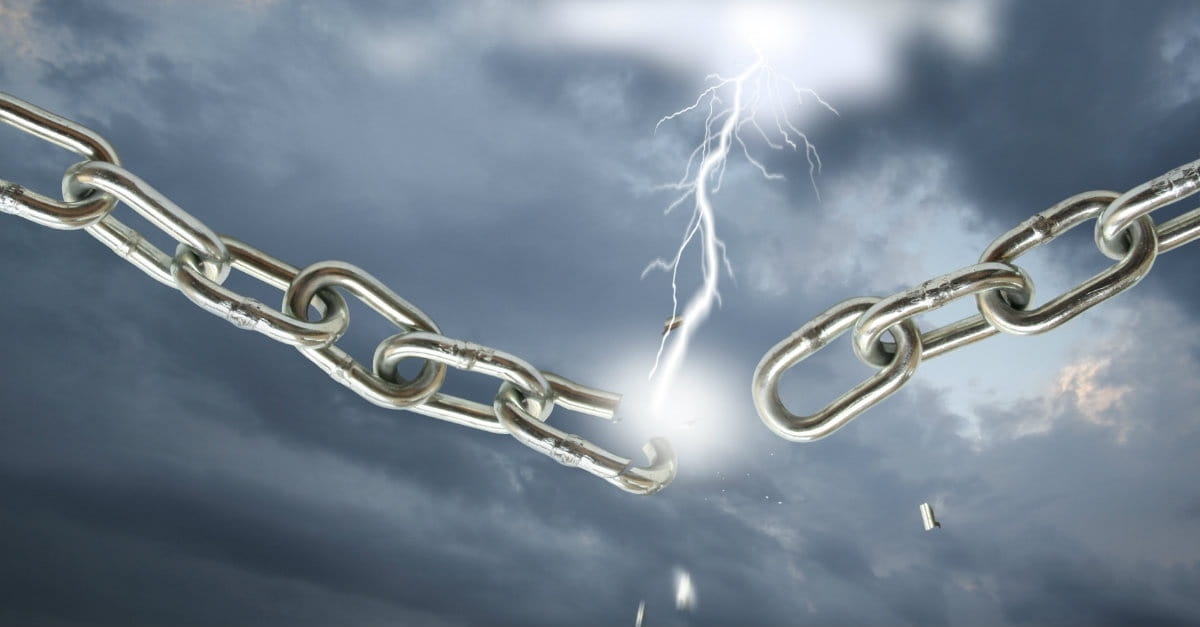 Are you in a battle today, and it's taking more than just a physical toll on you? Are you finding it difficult to find the words to tell the devil to be gone? Spiritual warfare is crippling, real, and troublesome, but Jesus has already won us the victory! Pray along with these words now and let the Lord break the chains of fear and bondage!
A Prayer for Spiritual Warfare
Jesus, sometimes I can almost sense the heaviness of pressure mounting and the ominous presence of darkness around me. I recognize my enemy is at work again. Whether he's trying to discourage me to get sidetracked, to fall into temptation, to give up, or to take my eyes off you, he's always hanging around.
I need your supernatural power, Lord, to stand strong and not surrender. Physical force won't help, because you've said the weapons of our warfare are different from those in this world. As believers, ours are powerful and can demolish strongholds and lies. These supernatural weapons originate from you. By your precious name and blood, Jesus, I'm asking you to confuse Satan and cancel his attempts to shut me and my influence down. Help me not to become discouraged or to give in when heavy times of testing come.
When I'm tired and weak, you are strong, Lord, and you are my only source of help. I cannot fight without you. Teach me how to pray and to trust you to pull down those strongholds that keep me or others helpless. Guard me from isolation that leaves me exposed and vulnerable. I believe you destroyed the power of my enemy by your death and resurrection. But like a bad penny, my enemy keeps showing up, whispering lies, twisting the truth, and attempting to inflate my selfish pride. He never gives up.
I am declaring the devil and his demons liars today, Lord. Through the power of your precious name and blood, I agree with your Word and the truth that you are in me and that you are greater than my enemy who wants to rule the world. You, your Word, and prayer, Lord, are my secret weapons. I belong to you, and that fills me with a powerful God-confidence. I want to constantly dress in the spiritual armor you give me. Help me use it to defend others from Satan's fiery darts as well. No one and nothing can snatch me away from your hand.
Strengthen my faith, Lord. Forgive my sins, so that I may be clean in your righteousness. Make me brave, so I can stand and fight the spiritual battles in my life and in our world. Give me your wisdom and discernment so I won't be caught off guard. Together, Lord, we'll win, because in truth, you already have.
In Jesus's powerful name before which every knee shall bow, Amen!
A Prayer for Protection Against Evil
Lord Jesus, evil is such a harsh word, and yet Your Word uses it frequently to describe the opposite of good. While we are all capable of sin, I ask Your protection against those who call good evil, and evil good. Guard us from those who scheme against righteousness and from those who twist truth into lies to accomplish their evil intents. May Your angels hover ever near to eradicate fear and fight against dark, spiritual forces we cannot see. Help us cast down every imagination and thought that our enemy tries to use to exalt itself against You.
You dealt our spiritual enemy a fateful blow on Calvary when you died on the cross for us and were resurrected on the third day. While evil still roams, the power of Your name and Your blood rises up to defeat and bring us victory against every evil planned against us. While malicious actions may disturb us, we use the armor of God You have given us to stand firm. You will bring justice in due time for all the harm and needless violence aimed at Your children. Until then, we remain in Your presence, aligned with Your purposes, and we look to You as our Supreme Commander and Protector. Help us to avoid temptation, and deliver us from evil, Lord. You are the Mighty One, the One Who will ultimately bring all evil to light. With You, Jesus, we are safe. Amen.
What are you praying for supernatural strength to overcome today? Join our large praying community in the comments below and experience the power and hope of bringing your petitions before God!
Rebecca Barlow Jordan is an inspirational author, speaker, and passionate follower of Jesus who loves to encourage others heart to heart. She has written 11 books and over 1700 other articles, greeting cards, and other inspirational pieces. Her daily devotional Daily in Your Presence is available for delivery through Crosswalk.com. You can find out more about Rebecca at www.rebeccabarlowjordan.com.
---

This article is part of our larger Prayers resource meant to inspire and encourage your prayer life when you face uncertain times. Visit our most popular prayers if you are wondering how to pray or what to pray. Remember, the Holy Spirit intercedes for us and God knows your heart even if you can't find the words to pray.
Prayer for Healing
Prayer for Strength
Prayer for Protection
Morning Prayers
Good Night Prayers
The Prayer of Jabez
Short Prayers
The Lord's Prayer
The Prayer of St Francis
Serenity Prayer
A Birthday Prayer
Sinner's Prayer
Prayer for Forgiveness
Intercessory Prayer

Now available is our new Daily Prayer devotional! An easy way to find start your day with prayer, read today's prayer and sign up to receive by email.