A Prayer for Steadfast Authority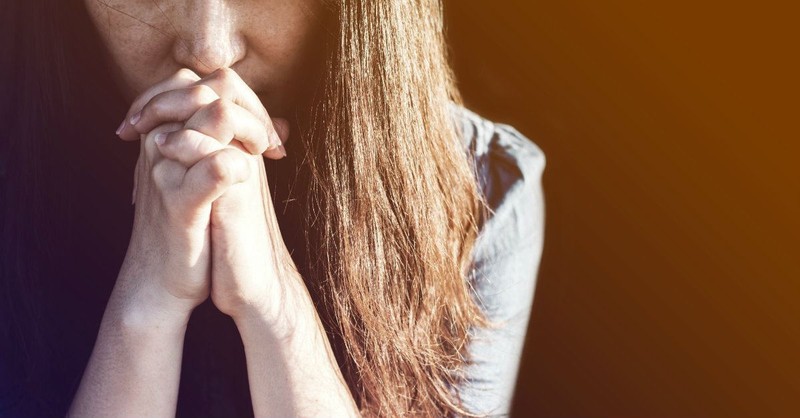 "Our God is not afraid of anything; nor is He upset or provoked by anything. He is a God of war and He laughs in the face of His enemy, because God knows who He is in Himself. He has total knowledge of His own identity. He is wanting to put all the qualities and characteristics of His own warring nature into the church." Graham Cooke
God is looking throughout the earth, and He sees those who are steadfast in authoritative prayer. Is your spirit steadfast even during times of intense spiritual warfare? Do you know how to stand steady in prayer in hard times even when the enemy targets you with lies? Are you standing your ground in your thought life, and are you bringing your thoughts captive to Christ?
The battles we are facing corporately in God's Church are on a cosmic level. God is calling for a steadfast spirit in warfare. This cosmic battle can only be won on our knees through prayer and fasting. Many wonder why are all of these things are happening in the world. The battle we are facing is against the powers of darkness. It's light against darkness. It's truth against error. We can't believe everything we hear in the media. We must be very discerning. We must see behind what is happening in the natural. 
When we persevere in steadfast authority, it is purposeful. God is entrusting us for greater things. We are building God's Kingdom and we cannot build without steadfastness during times of war. We need to violently stand on God's promises. We need to passionately pray God's will and stand strong in prayer against the powers of darkness. We need to believe God steadfastly for breakthrough and not give up. He is not upset by anything that is happening around us. 
A Prayer for Steadfast Authority
Dear Lord, You are greater than the enemy. You have won the battle at the cross. "Praise be to the LORD, my Rock, who trains my hands for war, my fingers for battle" (Psalm 144:1). Help me to persevere in prayer when the enemy attacks my mind. I will believe You for breakthrough and I will stand on Your truth. Help me to follow the example of Daniel in steadfast, authoritative prayer. He was a man of devotion, humility, integrity, courage, self-control, intercession, and authority. He knew Your Word. His prayers were powerful because his heart was transformed by Your Word and alive to the situations that needed Your intervention. Help me to be like Daniel. I realize that I am in a struggle against the spiritual forces of evil in the heavenly realms. I am a warrior, and I need to persevere in prayer when I face difficulty.
Your Word says in Ephesians 6: 14-18: "Stand firm then, with the belt of truth buckled around your waist, with the breastplate of righteousness in place, and with your feet fitted with the readiness that comes from the gospel of peace. In addition to all this, take up the shield of faith, with which you can extinguish all the flaming arrows of the evil one. Take the helmet of salvation and the sword of the Spirit, which is the word of God. And pray in the Spirit on all occasions with all kinds of prayers and requests. With this in mind, be alert and always keep on praying for all the saints."
Help me not to forget Daniel and that a tremendous breakthrough came at the end of his twenty-one days of battle in intercession and fasting. When I pray and fast I am participating in the unseen battle in the heavenly realm, and my prayers affect their results and bring breakthrough. Make me steadfast in my prayers. Help me to believe Your truth instead of the enemy's lies (Matthew 11:12). You will help me to intercede with authority. In Jesus' name, amen. 
A Prayer for Steadfast Authority Video
This is an 4-minute prayer and training that will help you to stand in steadfast authority in prayer. It is called: A Prayer for Steadfast Authority. 
Subscribe: The Intercessors Arise Prayer Channel
Subscribe: Debbie Przybylski Prayer Channel
"And the God of all grace, who called you to his eternal glory in Christ, after you have suffered a little while, will himself restore you and make you strong, firm and steadfast" (1 Peter 5:10).
Debbie Przybylski
Intercessors Arise International
International House of Prayer Kansas City (IHOPKC)
Photo courtesy: ©Thinkstock/Favor_of_God