A Prayer for Supernatural Protection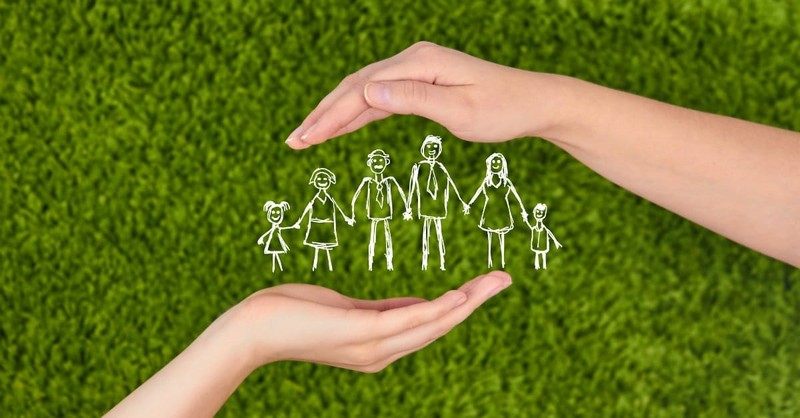 Are you feeling exposed today? Seeking the kind of shelter described in Psalm 91? Run to the Father's fortress with these words on your lips and in your heart, knowing that God will stand guard over any area of your life you surrender to Him. Will you pray with me now for his divine protection?
Lord Jesus,
The world is changing so fast. Every day the media relays tales of those who disregard law, devise evil, and destroy both people and property. And because of what's happening, fear sometimes rises up in my heart—for me, for those I love, and for people everywhere. Yet I know you are in control.
I ask you today for your supernatural protection, Lord—both personally and globally. Please station angels around my home and family to guard them from danger. Lead us away from temptation, and help us to run from the presence of questionable activities or harmful influences. When we're weak, help us to look up to you and to hold on tight to the truth that you love us and want the best for us.
I will run to you, Lord, whenever I feel afraid. I know your hand will protect me and lead me into your shadow, Almighty God, where I can rest and be safe. I know that bad things can happen to all of us, but you are always there to bring good out of it. And you've promised me that no one can harm my spirit/soul—the innermost part of me that you've destined for eternity. Because I belong to you, you will give me safe passage—all the way to my eternal home.
But while I'm still living in my temporary house on earth, I pray you will not only guard my heart, but also my mind from foolish thoughts and actions. Expose the lies that try to twist the truth. Give me discernment, Lord, and wisdom for the good times, the hard times, and all the in-between-times. Let me never leave home without your protection and without the spiritual armor you've given me.
I place my trust and dependence on you, today, Lord. Like the commander of a great army, you are in control, and you will go to any lengths to insure the safety of those under your wing of protection. I believe you want good, not harm for my life. And I am asking that you will replace fear with the confident assurance that you are always here with me, protecting me from harm. Others may try to hurt my body, Lord. But they can never destroy my soul. I'm safe with you, Jesus.
In Jesus' precious name,
Amen
Rebecca Barlow Jordan is an inspirational author, speaker, and passionate follower of Jesus who loves to encourage others heart to heart. She has written 11 books and over 1700 other articles, greeting cards, and other inspirational pieces. Her daily devotional Daily in Your Presence is available for delivery through Crosswalk.com. You can find out more about Rebecca at www.rebeccabarlowjordan.com.
Publication date: October 6, 2017
Image Courtesy: ©Thinkstock/cole_21
---
This article is part of our larger Prayers resource meant to inspire and encourage your prayer life when you face uncertain times. Visit our most popular prayers if you are wondering how to pray or what to pray. Remember, the Holy Spirit intercedes for us and God knows your heart even if you can't find the words to pray.
Prayer for Healing
Prayer for Strength
Prayer for Protection
Morning Prayers
Good Night Prayers
The Prayer of Jabez
Short Prayers
Serenity Prayer
Prayer for Forgiveness
Prayer for Guidance