A Prayer for Teachers
DaySpring.com

Kaitlyn Bouchillon

2017

3 May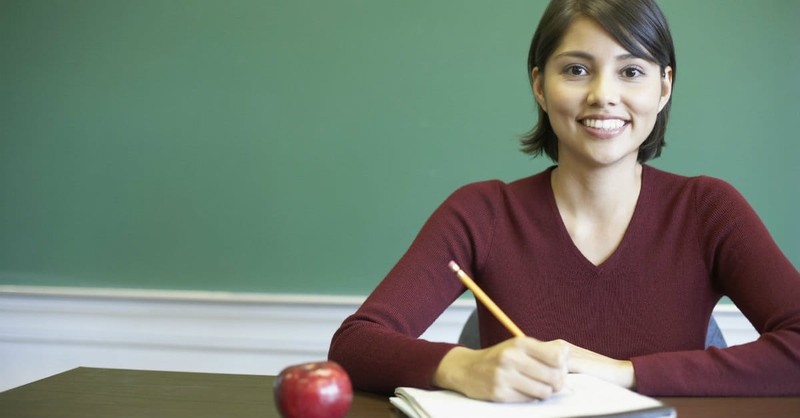 Teachers make a lasting difference for generations to come. Most likely, you're able to look back with fondness for a particular teacher who encouraged you to dream big or helped you hone a specific skill. Perhaps your favorite teacher gently supported you as you struggled to grasp a certain concept and then cheered wildly for you when it finally 'clicked.'
In many ways, teachers are a bright light, a friendly face, and a gentle guide. Day in and day out, they teach and mold the hearts and minds of our loved ones. The very least we can do is offer our support, respect, and prayers that they would remain strong in the Lord.
As we celebrate Teacher Appreciation Week (May 8 - 12), let's take a moment to lift up our kids' teachers, grandchild's teacher, our algebra-teaching sister, or even the neighbor next door who coaches the high school soccer team. Will you bow your head and join me in prayer?
A Prayer for Teachers
Dear God,
Grant our teachers an abundance of Your wisdom. Prepare their hearts to welcome and love our loved ones, and may we make sure to show them love and respect in return. Give them grace as they help students who aren't thriving, courage to say what needs to be said, tools and knowledge on how and when to speak love, and strength when they feel weak. When they feel unseen, remind them that no moment goes unnoticed. They are shaping the future in one million small - yet incredibly important - ways every day. We are overwhelmed with gratitude for the gift of learning they share with our children. Bless them, Lord, and may they see even just a glimpse of how their faithfulness will forever impact generations to come.
Amen.
A Teacher's Prayer
Help me to be a fine teacher, to keep peace in the classroom, peace between my students and myself, to be kind and gentle to each and every one of my students. Help me to be merciful to my students, to balance mercy and discipline in the right measure for each student, to give genuine praise as much as possible, to give constructive criticism in a manner that is palatable to my students. Help me to remain conscientious enough to keep my lessons always interesting, to recognize what motivates each of my students, to accept my students' limitations and not hold it against them. Help me not to judge my students too harshly, to be fair to all, to be a good role model, but most of all Lord help me to show your love to all of my students.
Amen.
(written by Olga de Juana)
If you are a teacher, hold onto 1 Corinthians 15:58 and James 1:5.
Therefore, my dear brothers and sisters, be steadfast, immovable, always excelling in the Lord's work, because you know that your labor in the Lord is not in vain. 1 Corinthians 15:58 CSB
Now if any of you lacks wisdom, he should ask God—who gives to all generously and ungrudgingly—and it will be given to him. James 1:5 CSB
If you are a student, make it your aim to never lose sight of Proverbs 4:13.
Hold on to instruction; don't let go. Guard it, for it is your life. Proverbs 4:13 CSB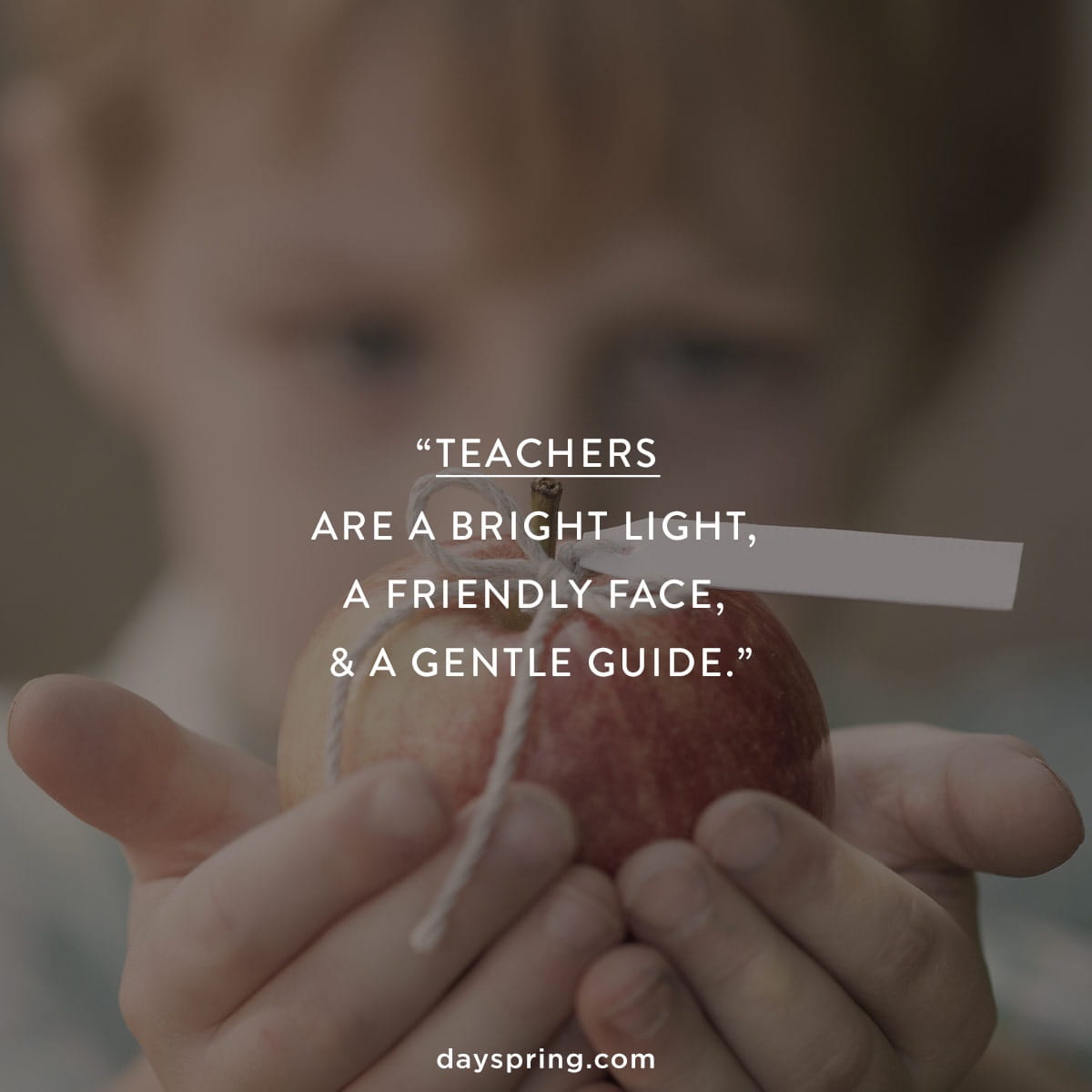 This article originally appeared on DaySpring.com. Used with permission. For even more inspirational articles, shareable Ecards and hundreds of Christian tools and resources, check out DaySpring.com today!
Kaitlyn Bouchillon is most often found with an iced coffee in one hand and a pen in the other. She's the author of Even If Not: Living, Loving, and Learning in the in Between and works as a Virtual Assistant for Holley Gerth, Jennifer Dukes Lee and DaySpring (Woohoo!). You can connect with her on Instagram or at KaitlynBouchillon.com where she writes about how every story matters -- including yours.
---
This article is part of our larger Prayers resource meant to inspire and encourage your prayer life when you face uncertain times. Visit our most popular prayers if you are wondering how to pray or what to pray. Remember, the Holy Spirit intercedes for us and God knows your heart even if you can't find the words to pray.
Prayer for Healing
Prayer for Strength
Prayer for Protection
Morning Prayers
Good Night Prayers
Serenity Prayer
A Birthday Prayer
Sinner's Prayer
Prayer for Forgiveness
Prayer for Guidance
Intercessory Prayer
Prayer for Peace
Prayer for Faith
Prayer for Love
Now available is our new Daily Prayer devotional! An easy way to find start your day with prayer, read today's prayer and sign up to receive by email.
Image courtesy: ©Thinkstock/Jack Hollingsworth