A Prayer for the Sri Lanka Bombings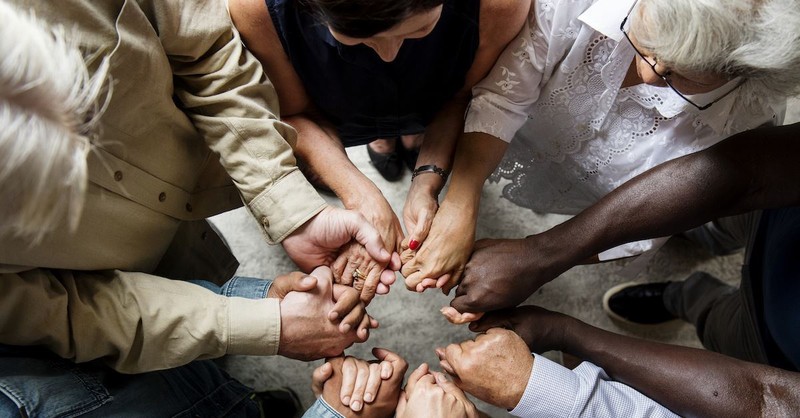 Nearly 300 people were killed and some 500 injured across Sri Lanka as the result of six suicide bombings at churches and hotels on Sunday. According to the BBC, 24 people were arrested after six suicide bombers entered three churches and three hotels in the Easter Sunday attack. Reportedly, it is not known who is responsible for the attack yet, but Fox News reports that authorities believe the attack was carried out by a "radical extremist Islamist group" called National Thowheed Jamath.

According to the BBC, the first reports of an explosion came in around 8:45 a.m. local time, and five more blasts quickly followed suit. Three churches, one in Negombo, one in Batticaloa and one in Colombo's Kochchikade district, were all targeted during Easter services. The Shangri-La, Kingsbury and Cinnamon Grand hotels – all three considered luxury hotels – were also attacked.

Police were able to seize three other bombs, the BBC reports. Authorities carried out two raids – one in Dehiwla and one in Colombo – where they found two bombs. Three officers were killed during the raids. Authorities discovered the third bomb, seemingly abandoned, near the airport in the capital, Colombo.

According to reports 35 foreigners including Chinese, British, Portuguese, Turkish, Australian, Dutch, Japanese and American citizens are among the 290 dead. The Daily Telegraph reports that among the dead are a British television Chef and her daughter, a family member to British politician Tulip Siddiq and an 11-year-old American boy named Alex Nicholson and his 42-year-old mother Anita.

Following the bombings, the Sri Lankan government implemented a 6 p.m. to 6 a.m. curfew and social media platforms have been blocked in an attempt to stop the spread of false information. This was the bloodiest attack in Sri Lanka since its civil war ended nearly a decade ago. The government is working to quickly seek justice for the deadly attacks as Prime Minister Ranil Wickremesinghe fears the massacre could offset the stability in the country.

-Excerpted from "Nearly 300 People Dead after Suicide Bombers Strike Churches and Hotels across Sri Lanka in Easter Sunday Attack" on ChristianHeadlines.com by Kayla Koslosky. 
A Prayer for Sri Lanka and the Victims of the April 21 Bombings 
Dear Father,

We pray over the atrocities that occurred in Sri Lanka this past weekend. We pray for the families of the almost 300 victims who died, we pray for the nearly 500 others who were injured and are now receiving treatment. You did not abandon your loved ones when the evil acts of men took their lives; You were with those at St. Sebastian's Church in Negombo, St. Anthony's Shrine, Zion Church, and the three hotels targeted. We know that You grieve even more than we are able to over what has happened. May the church members continue to find comfort in Your presence, Your sovereignty, and Your everlasting goodness and holiness despite the current evil in this world. May Your children find comfort in Your promise to return and rid evil from the world forever; we thank You that the sacrifice needed to have everlasting life with You in a world without evil has already been accomplished by Jesus on the cross.

Please comfort those who are grieving, give peace to those who are afraid, and grant healing to those recovering. We pray that You would strengthen the Christian community in Sri Lanka; may those brothers and sisters in Christ come alongside one another in support and not fear to meet. May Your gospel spread truth and grace that is known only through You. We pray that more and more Sri Lankans would know Your love and spread Your Word.

We pray also for the Sri Lankan government as they try to discern who is responsible behind these terrorist attacks both domestically and internationally. We thank you that three additional bombs were seized, and we pray for the families of the three fallen officers killed in the raids. We pray for people across communities in Sri Lanka to come together and help clean up the debris and repair the damage. We pray that false information would cease to be spread in the country.

Oh Lord, thank You for Your love; thank You that You have not abandoned a fallen world but are present in all things. Thank You for making a way through Your Son, Jesus the Messiah, that though we are sinful we can find life, peace, and rest by Your sacrifice. You are a God who relates to us, thank You for seeing us and loving us. We know You love the people of Sri Lanka, please help them heal from the bloodshed that has occurred. Give them strength for each day, and may they look to You for all things.

In Your Holy Name Jesus, Amen.
---
This article is part of our Prayers resource meant to inspire and encourage your prayer life when you face uncertain times. Visit our most popular prayers if you are wondering how to pray or what to pray. Remember, the Holy Spirit intercedes for us and God knows your heart even if you can't find the words to pray.
Serenity Prayer
The Lord's Prayer
Irish Blessings & Prayers
Morning Prayers
Good Night Prayers
Prayer for Healing
Prayer for Protection
Now available is our new Daily Prayer devotional! An easy way to start your day with prayer; read today's prayer and sign up to receive it by email.
Photo credit: ©GettyImages/RawPixel