A Prayer for Unspoken Prayer Requests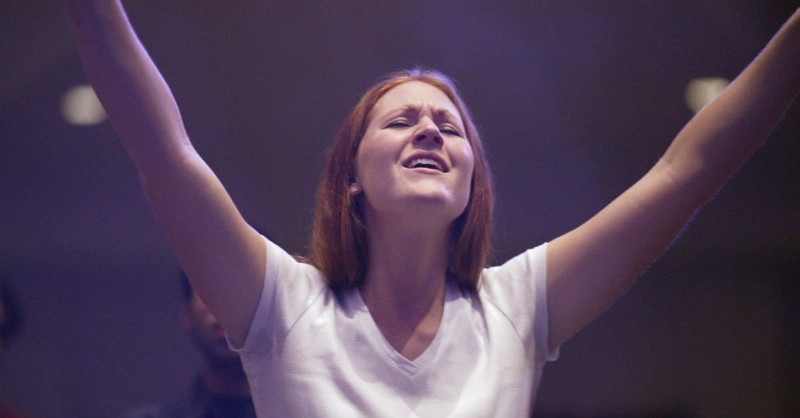 When you have unspoken prayer requests, or others ask you to pray for their unspoken needs, how can you pray? What can you say that expresses the wordless cry for comfort, assurance, or hope? While God hears every groan we utter, here is a prayer you can use if you need help interceding for those with unspoken requests.
Lord Jesus, I pray today for those with unspoken prayer requests, those whose hurts are too deep to be spoken, those whose hearts are too broken. I pray for those who can't dress their pain with words, because they believe the shame or regret they wear is too heavy to remove. I pray for those who are trying to cope with endless struggles, battles that lure their hopes into closets of discouragement and depression, and for those whose actions or beliefs have paralyzed their faith or reduced it to a fraction of what they desire.
As the Provider of all our needs, who knows them even before we ask, Lord, hear these groans that pour out like water, that originate within the soul starved for answers. Grant these ones courage and strength to cast the weight of sorrow, longing, or worry onto You, even when they cannot speak the words or verbalize their thoughts. Let them know You hear; You care; and You answer, and that "coming boldly to your throne of grace," includes those times when our hearts can only cry out "Jesus!" in silent or verbal anguish.
Where timidity lives behind walls of fear, give these bold strugglers confidence that You are in control. Bless them for protecting others' or their own privacy in times of public prayer by only answering, "Unspoken." Give them a deep-settled peace that they are not alone, even when others don't know the specifics or depth of the need or the shame. Let them—and those who pray for them—rest in the wisdom of God and the work of the Holy Spirit to intercede and transform our deepest, unspoken prayers into the perfect will of God in every situation.
Where relationships have turned sour, where fear of exposure reigns, or where wounds cry out for healing, Jesus, You see the intensity of these unspoken needs. You stoop down to hear the smallest whispers, and You receive our loudest moans as if they are songs of worship to Your ears. You understand the sting of rejection, and the ache of loneliness. You know the weakness of human flesh, the wisdom of silence, and the need for trust in the Father's timing. You know all things, and You work all things out for our good—even the unspoken prayers that squeeze through the pores of our pain-riddled hearts.
To both the ones with unspoken prayer requests, and the ones who long to pray with discernment and compassion for them; protect their vulnerable spirits; release their imprisoned cries for help; and surprise them with Your amazing grace. Lord, free every burdened heart; heal the sin-sick soul; restore every broken part; and make our bodies whole, that we might become unified in the body of Christ. Make us all intercessors and prayer warriors, especially for the cries of "unspoken."
Jesus, what a privilege and honor to enter into prayer—and to know that connection that holds us all together: Your perfect bond of love. Thank You for hearing us, and for allowing us to pray.
In Jesus' name,
Amen
Rebecca Barlow Jordan is an inspirational author, speaker, and passionate follower of Jesus who loves to encourage others heart to heart. She has written 11 books and over 1700 other articles, greeting cards, and other inspirational pieces. Her daily devotional Daily in Your Presence is available for delivery through Crosswalk.com. You can find out more about Rebecca at www.rebeccabarlowjordan.com.
Publication date: May 25, 2017
Image courtesy:©Thinkstock/DesignPics

---
This article is part of our larger Prayers resource meant to inspire and encourage your prayer life when you face uncertain times. Visit our most popular prayers if you are wondering how to pray or what to pray. Remember, the Holy Spirit intercedes for us and God knows your heart even if you can't find the words to pray.
Prayer for Healing
Prayer for Strength
Prayer for Protection
Morning Prayers
Good Night Prayers
The Prayer of Jabez
Short Prayers
The Lord's Prayer
The Prayer of St Francis
Serenity Prayer
A Birthday Prayer
Sinner's Prayer
Prayer for Forgiveness
Prayer for Guidance
Intercessory Prayer
Irish Prayers and Blessings
Advent Prayers
Christmas Prayers
Thanksgiving Prayer
Holy Week Prayers for Each Day
Easter Prayers
Mother's Day Prayer
Prayers for My Husband
Prayers for My Son
Prayers for My Daughter
Prayer Quotes