A Prayer For When You're Feeling Weak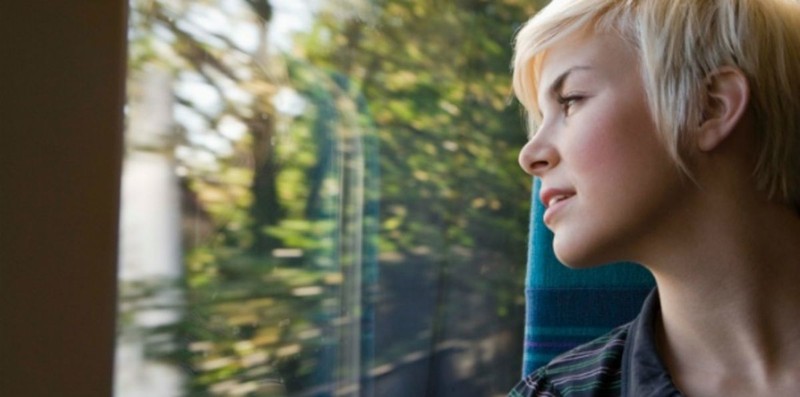 I hate weakness.
I don't like to feel inadequate or incapable. I don't like being dependent on others. I don't like not knowing what's going to happen. I don't like feeling helpless in the face of a trial. I don't like feeling spent and overwhelmed. I don't like it when I am physically weak, emotionally weak, mentally weak, or spiritually weak.
Did I mention that I don't like being weak?
But ironically, God's word looks at my weakness differently. It's part of the prerequisite for coming to Christ. Jesus said in Luke 5:31-32, "Those who are well have no need of a physician, but those who are sick. I have not come to call the righteous but sinners to repentance." He came to call those who are sinful and weak and desperate and broken and lost. He came to take our burdens and free us from our slavery to sin. "Come to Me, all who are weary and heavy-laden, and I will give you rest. Take My yoke upon you and learn from Me, for I am gentle and humble in heart, and you will find rest for your souls" (Matthew 11:28-29).
The reality of my weakness hit me this past week when I fell and broke my arm. I had to rely on other's to help me do the simplest of things. Even as I type this, I have to hit delete over and over for the number of mistakes I am making trying to type one handed. My arm throbs and aches. This injury, though not tragic or life altering, is a good reminder that I am weak, not just physically but also in every other way.
But there is hope for my weakness. This is not an eternal condition. I am not locked into this weakness. It doesn't define me and it doesn't rule me. Jesus came to become weak for me. He took on frail human flesh and lived in this world of sin. Completely perfect, he faced all the temptations I face but never sinned. He felt the weight of weakness that comes with humanity but always obeyed. He trusted his Father, relied on the strength of the Spirit, and bore the weight of my sin on the cross.
Jesus was made weak so that I could be made strong.
When God looks at me, he doesn't see my sin, he sees Christ. When I face weakness of any kind, Jesus is with me, through the power of the Spirit. He is strengthening and enabling me to go through trials so that I might grow in holiness. He is using my very own weaknesses to show me just how much I need him. He is drawing me into greater reliance upon his grace.
And he's doing the same for you.
Our weakness is no match for Christ. It's not an obstacle he has to overcome. He doesn't look at us and bemoan the fact he's not been given the cream of the crop. Rather, he laughs at weakness and says "Look what I can do with it." He uses a runaway murderer with a speech disorder to free his people from slavery. He uses a resistant, rebellious, and tribal hearted prophet to preach repentance to the most violent society of the day. He pulls the worst of sinners from the clenches of Satan and transforms him into a missionary to the Gentiles, giving that same missionary a "thorn in the flesh" to remind him of his constant need for Christ:
"So to keep me from becoming conceited because of the surpassing greatness of the revelations, a thorn was given me in the flesh, a messenger of Satan to harass me, to keep me from becoming conceited. Three times I pleaded with the Lord about this, that it should leave me. But he said to me, "My grace is sufficient for you, for my power is made perfect in weakness." Therefore I will boast all the more gladly of my weaknesses, so that the power of Christ may rest upon me. For the sake of Christ, then, I am content with weaknesses, insults, hardships, persecutions, and calamities. For when I am weak, then I am strong" (2 Corinthians 12:7-10).
If the reality of your own weakness is mocking you today, go to God in prayer. Plead with the Lord about it and rest in his power made perfect in weakness.
This prayer is for you and me:
Dear Father,
I come to you today feeling so weak and helpless. There are many thing on my plate, so many worries, so many uncertainties, so many things that I just can't do. Every time I think about what lies ahead for me, I feel overwhelmed. When I consider carrying this burden for days on end, I feel like I just might drown. Everything seems impossible.
You said to come to you with my burdens. The Bible says you are our "Rock" and our "Fortress." You are all knowing and all powerful. You know the burdens that I bear. You are not surprised by them. In fact, you've allowed them into my life. I may not know the purpose for them, but I do know that I can trust your goodness. You are always faithful to do what is best for me. You care most about my holiness, even above my immediate happiness. I ask that you remove this burden from me, take away my weakness, but ultimately, I desire most of all that your will be done.
I confess that I hate this weakness in me. I don't like not knowing what to do. I don't like being incapable and insufficient. Forgive me for wanting to be sufficient in myself. Forgive me for wanting to be in control. Forgive me for complaining and grumbling. Forgive me for doubting your love for me. And forgive me for not being willing to trust and rely on you and your grace.
This weakness in me shows me how much I need Jesus. For he was the All Sufficient One; the second person of the Trinity who clothed himself with the weakness of human flesh. Only the perfect Son of God could perfectly obey and fulfill all the law's demands. Only Christ could do what we could not do. May this weakness of mine be an ever present reminder that Jesus became weak for me, dying in my place, and rising in triumph from the grave, so that I could be strong through your transforming grace.
When I look into the future and see my weakness, help me to trust you. May I, like Paul, embrace my weakness so that you can be my strength. May you work through my weakness to change me. May I glorify you in my weakness, looking away from myself and to the wonders of your amazing love through Christ.
Grant me gospel joy, even in the midst of this struggle. It's because of Jesus and through Jesus that I can pray, Amen.
---
This article is part of our larger Prayers resource meant to inspire and encourage your prayer life when you face uncertain times. Visit our most popular prayers if you are wondering how to pray or what to pray. Remember, the Holy Spirit intercedes for us and God knows your heart even if you can't find the words to pray.
Prayer for Healing
Prayer for Strength
Prayer for Protection
Morning Prayers
Good Night Prayers
The Prayer of Jabez
Short Prayers
The Lord's Prayer
The Prayer of St Francis
Serenity Prayer
A Birthday Prayer
Sinner's Prayer
Prayer for Forgiveness
Prayer for Guidance
Now available is our new Daily Prayer devotional! An easy way to find start your day with prayer, read today's prayer and sign up to receive by email.