A Prayer to Praise God
Rebecca Barlow Jordan

www.rebeccabarlowjordan.com

2016

2 Sep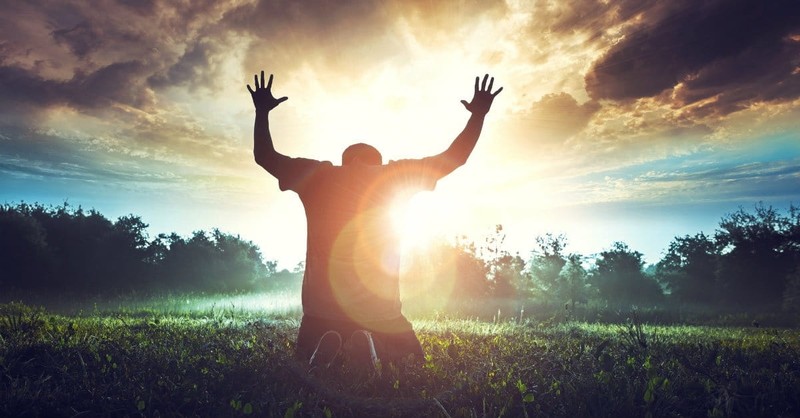 Got a spirit of despair? Well Isaiah 61:3 prescribes a "garment of praise" for your condition. If you're having trouble putting on that garment today, these words will get you focused on the names and attributes of your Creator. Our God is holy, loving, eternal and amazing beyond our comprehension. Let's pray these words together and get our eyes off our worldly troubles and on our heavenly Father who deserves our praise!
Abba, Father, you are the Alpha and Omega, the Beginning and the End. You are the Christ, the Son of the Living God. You are my Creator and my Counselor, guiding me daily to make wise decisions. You are my Comforter in sorrow, pain, or distress. I praise you for drawing near to me when I draw near to you. You are El Roi, the God who sees me, and you are Eternal, Lord. You are my heavenly Father, and the father of the fatherless. How great are you and your faithfulness, God, day in and day out.
You are holy, yet you made a way for me to approach you. I praise you for being my Helper, and for your Holy Spirit's conviction, correction, and protection in my life. You are invisible, but I see you with eyes of faith. You are Jehovah God, and Jehovah Jireh, the One who provides for all my needs. I praise you as my Jehovah Rapha, my God who heals, and for being Jehovah Rah, My faithful Shepherd. You are not just King, but you are King of Kings, and Lord of Lords. And yes, you are Jesus, the name above all names.
With my whole heart I praise you, God. You are Messiah, the soon and coming King. You are omniscient; you know all things. You are omnipresent; everywhere at all times. You are my Peace, my Protector, and the High Priest who became my Redeemer and Sacrifice forever. You died to set me free; you rose again and gave me victory over death. No longer am I enslaved in sin; you are my Salvation, my Rescuer and my Refuge. You give me hope within.
I praise you because you are trustworthy and true. You are my Teacher, and your understanding and wisdom is beyond finite minds; you promise wisdom to me when I ask. You are the Way, the Truth, and the Life. Lord, I love that you delight in me and that you rejoice over me with singing. You know the number of hairs on my head, and you are always thinking of me.
You are preparing a place for me so that one day I will live with you forever. Maybe then—and only then—will I be able to praise you adequately in a way not possible here on earth—the way you truly deserve.
All my love, all my praise to you. Lord, oh, Lord. How excellent is your name in which I pray!
Amen
Rebecca Barlow Jordan is an inspirational author, speaker, and passionate follower of Jesus who loves to encourage others heart to heart. She has written 11 books and over 1700 other articles, greeting cards, and other inspirational pieces. Her daily devotional Daily in Your Presence is available for delivery through Crosswalk.com. You can find out more about Rebecca at www.rebeccabarlowjordan.com.
Publication date: September 2, 2016

---
This article is part of our larger Prayers resource meant to inspire and encourage your prayer life when you face uncertain times. Visit our most popular prayers if you are wondering how to pray or what to pray. Remember, the Holy Spirit intercedes for us and God knows your heart even if you can't find the words to pray.
Prayer for Healing
Prayer for Strength
Prayer for Protection
Morning Prayers
Good Night Prayers
The Prayer of Jabez
Short Prayers
The Lord's Prayer
The Prayer of St Francis
Serenity Prayer
A Birthday Prayer
Prayer for Forgiveness
Intercessory Prayer
Irish Prayers and Blessings
Advent Prayers
Christmas Prayers
Thanksgiving Prayer
Prayer Quotes
Now available is our new Daily Prayer devotional! An easy way to find start your day with prayer, read today's prayer and sign up to receive by email.